Raider games started its journey since 1996 with their major character Lara Croft. She has a passion to disclose the ancient secrets in her adventurous journey. This game was initially available for Personal computer and SEGA games, later it was released for the Play Station players. Gameplay was designed to Lara navigation environment and solving mechanical and environmental puzzles.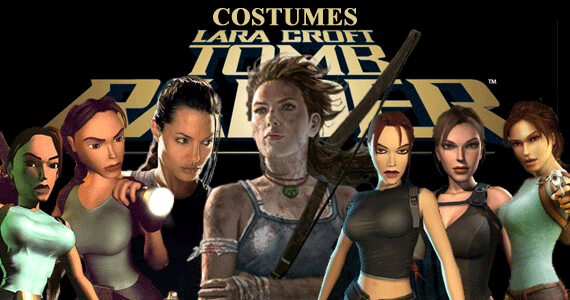 Findurfuture, considering the attraction of gamer toward the beautiful character in the Tomb Raider games, we like to share the complete guide of Lara Croft costumes.
Here is the costume guide begins…..
LARA CROFT COSTUME DIY
RISE OF THE TOMB RAIDER
Rise of Tome Raider is the latest release of the Lara Croft games in which she was a venture into Siberia to the search the legendary city of Kitezh. She appears in the game with a new look as compared to the other Lara Croft outfit in series. Following are the costume guide of the Rise of Tomb Raider costumes.
CLASSIC TOMB RAIDER COSTUME
Lara Croft controls the minds and heart of the fans and followers as such she was cosplayed by the number of cosplayers in her classic costume. People who want to have Tomb Raider outfit scroll down to see the costume guide.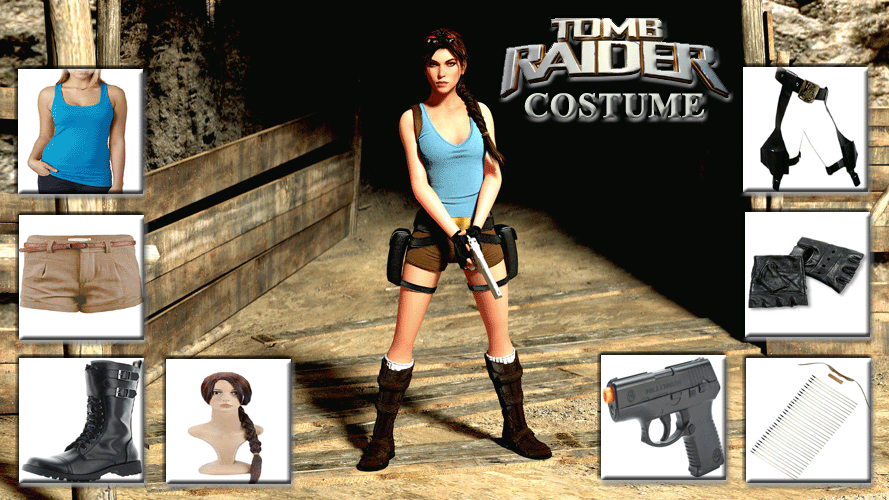 CLASSIC & SEXY LARA CROFT COSTUME
Many people from the cosplayer community love to wear those outfit to cosplay which make their body attractive and stunning in their surrounding therefore try this Lara Croft dress to have a sexiest look of her in your appearance.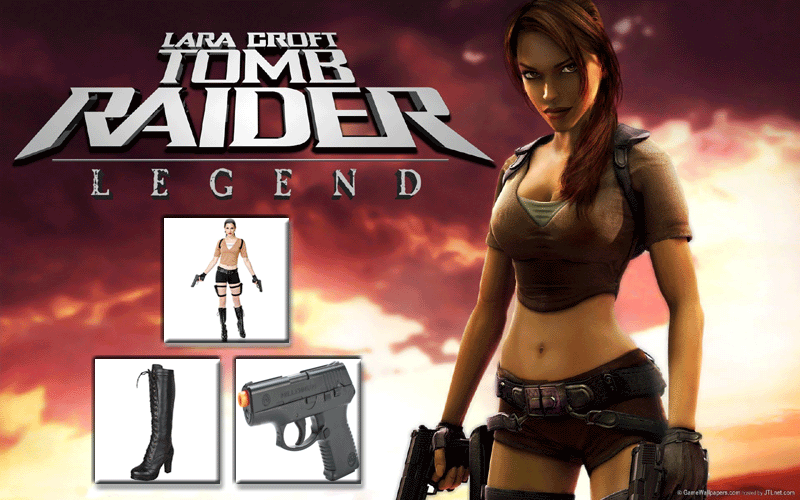 TOMB RAIDER UNDERWORLD COSTUME
Like the adventure change the costume of Lara Croft change just to initialize the player attraction toward the game as well as the character to which they are playing the game without taking a pause of a single minute.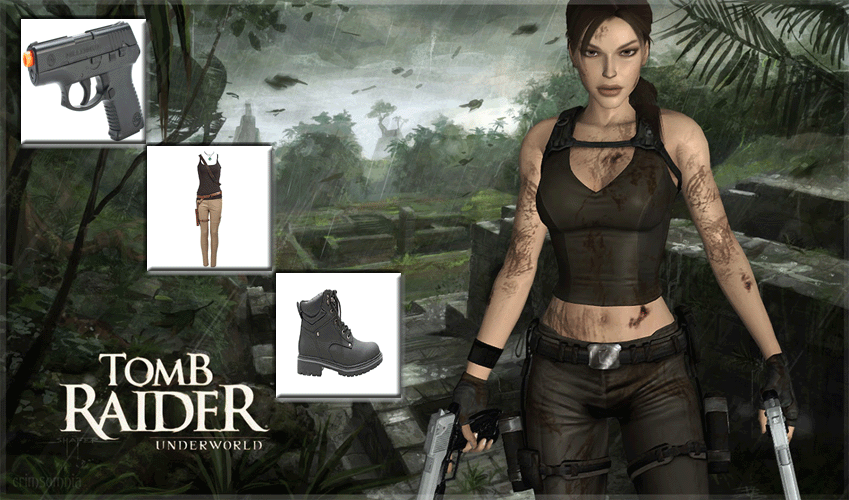 TOMB RAIDER ANNIVERSARY COSTUME
Tomb Raider production creates an immense change from the Tomb Raider: Legend to Tomb Raider Anniversary for making of a new animated game at the 10th anniversary of the success of Tomb Raider PSP. Therefore the costume that Lara Croft wear in this animated series must also be the part of this costume guide with complete accessories is given below.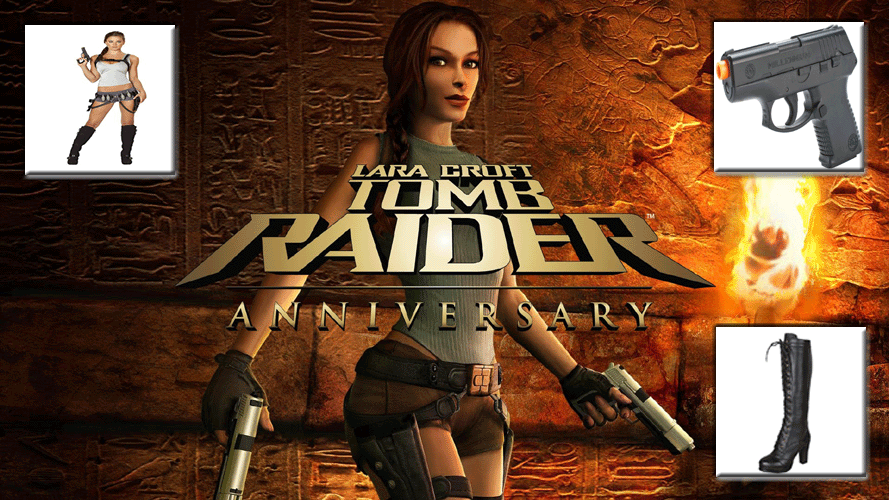 ANGELINA JOLIE AS LARA CROFT
In 2001, Angelina Jolie has portrayed this lovely character as a Lara Croft to enter into the world of adventure that was truly based on the Tomb Raider games. She did her best to make this Tomb Raider Movie successful and accumulate a number of followers who love to cosplay Angelina Jolie Costume as a Lara Croft.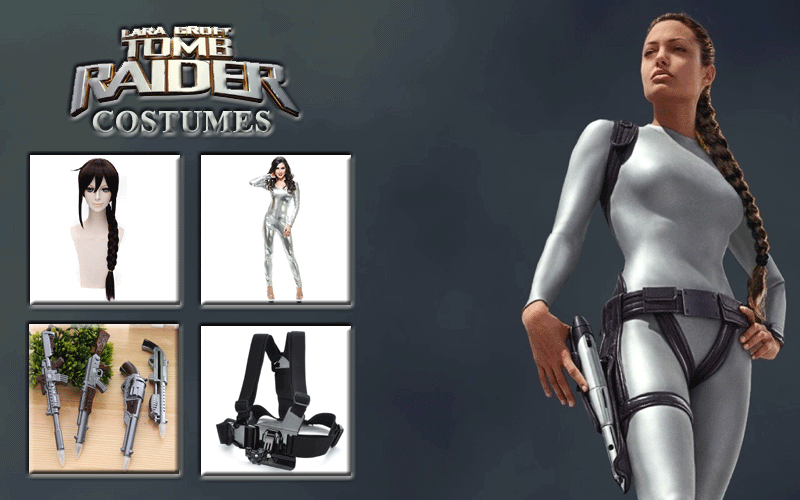 Angelina Jolie has worn number of outfits in the Tomb Raider movie which was loved by her sole fan and followers but cosplayers follow some of them to cosplay including this outfit which is considered to be the theme of the Tomb Raider film.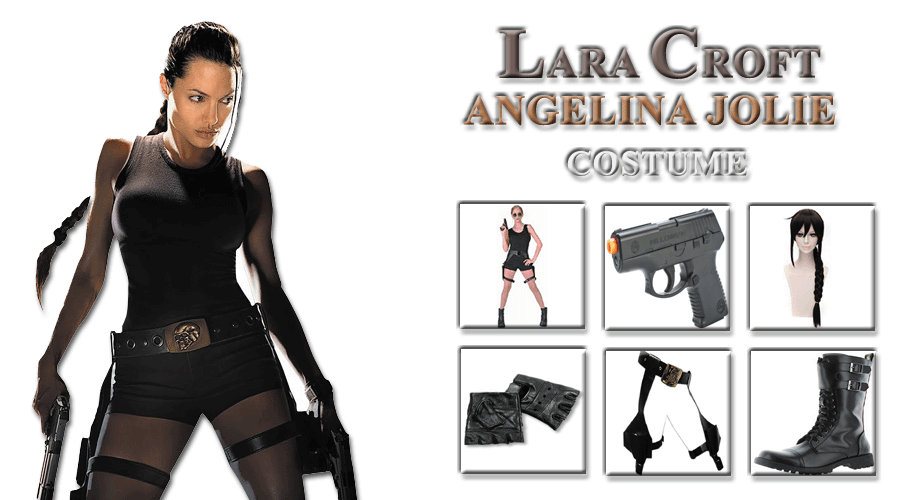 We appreciate your liking and taking interest in our work and collections that we compile and share with our readers. However, if you are interested in the gaming players to cosplay at Halloween click here.