Death Note is manga series which is based on the character lives in a world featuring a notebook which leads ones to die whose name written in it, typically the cause of death would be shown heart attack. The story based on the character Light Yagami who uses this notebook to make this world clean from the humans who are unfit for the society. Professional investigators set out a team to catch the mystery of unusual killings. Findurfuture, in connection with the character, shares the Death Note costume guide of a few characters which you love to cosplay at Halloween.
LIGHT YAGAMI COSTUME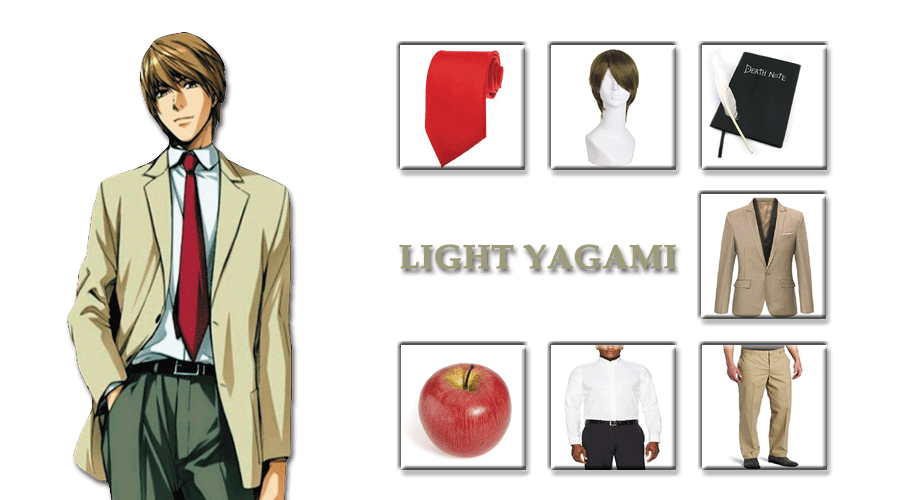 Light Yagami  (Yagami Raito) is bored and dissatisfied with the justice system, therefore, when he finds Death Notebook from the Ryuk, he thinks to purify this world from the criminals by writing their names in the notebook. He alias Kira become popular in the Japanese Police and L as a killer. Scroll down to see the DIY guide of the Light Yagami Costumes.
Light Yagami Cosplay Costume Khaki Blazer: Amazon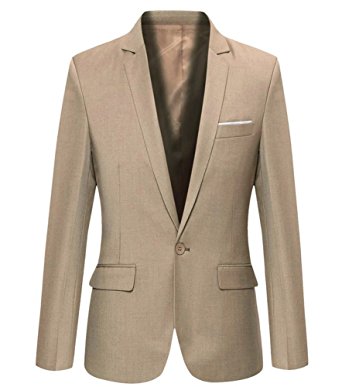 Death Note Clothing Khaki Pant: Amazon
Death Note Notebook: Amazon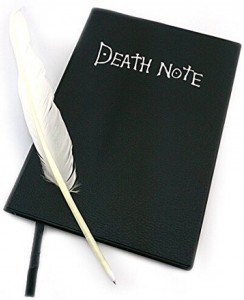 Death Note Light Cosplay White Shirt: Amazon
Red Necktie: Amazon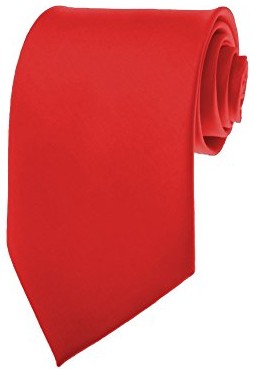 Death Note Anime Light Wig: Amazon
Fake Red Apple: Amazon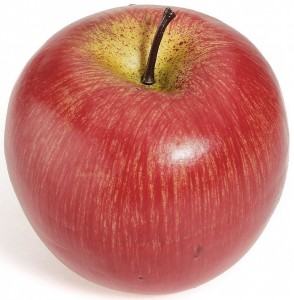 L COSTUME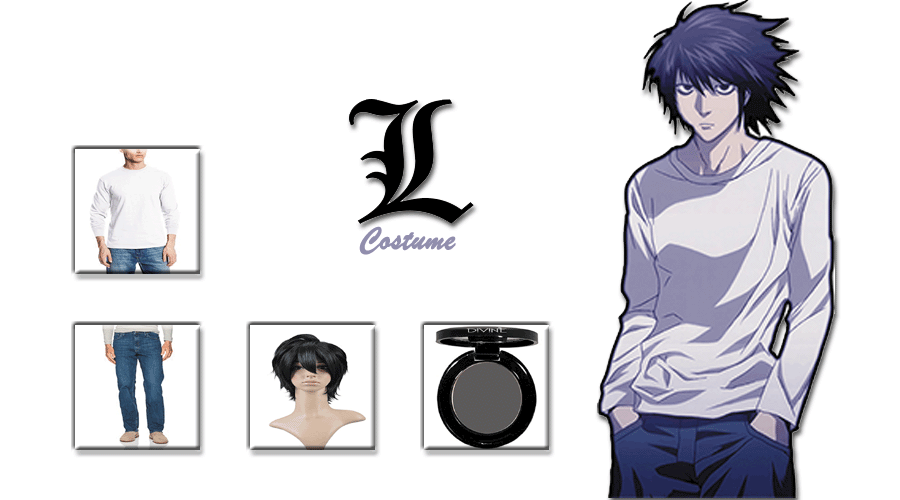 L Lawliet (Eru Roraito) is the world greatest detective who taken a task to track down and arrest Kira. L is the main antagonist in the Death Note anime and manga series. He lives in solitude where only his manager is allowed to contact and he finally solves the mystery of unusual killing and arrests the suspect Light Yagami. Following are the costume guide for L Cosplay.
L Cosplay Wig: Amazon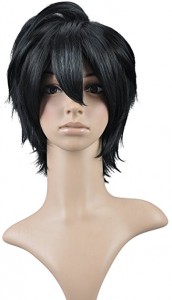 L Death Note Costume White T-Shirt: Amazon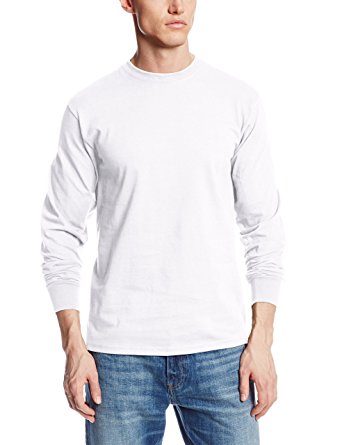 Black Eye Shadow: Amazon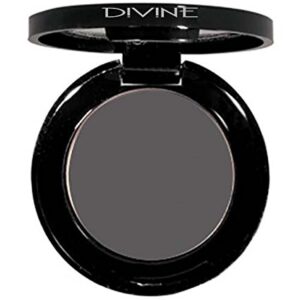 Death Note Outfit Denim: Amazon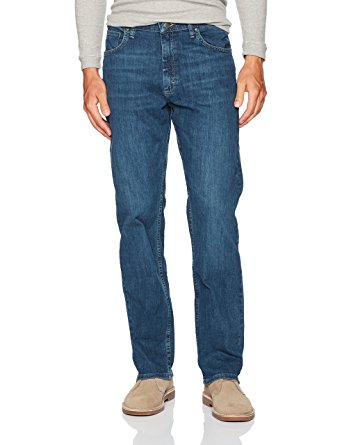 NEAR COSTUME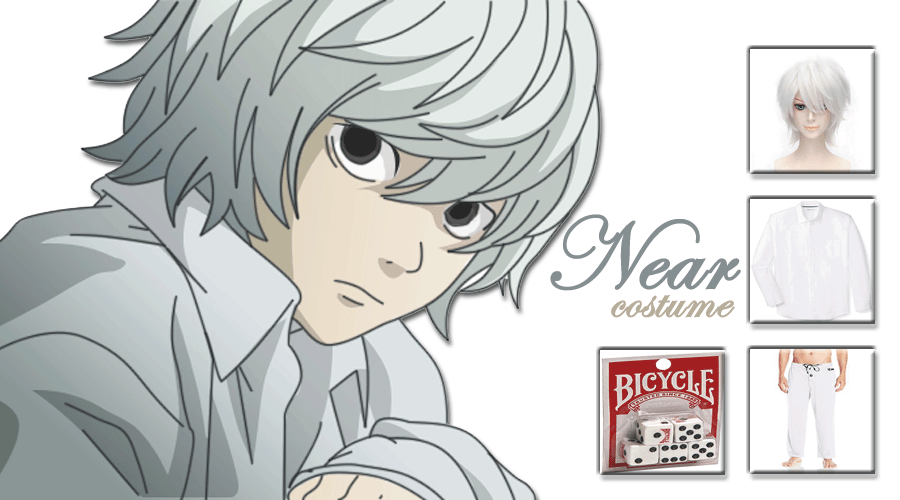 Near / Nia real name Nate River (Noriko Hidaka / Cathy Weseluck) are the youngest detective and more gifted of L's successor. He is the head of the organization SDK which created to catch the Kira. He has genius intellect, childish look, and mannerism. In the anime, Near Costume is identical except for the baggy pajama pants in his outfit. Given below is DIY of Near Death Note Costume.
Death Note Accessories White Lounge Pant: Amazon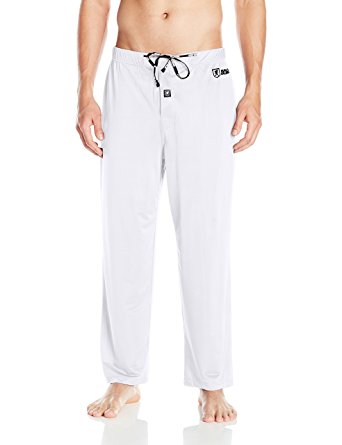 White Anime Costume Shirt: Amazon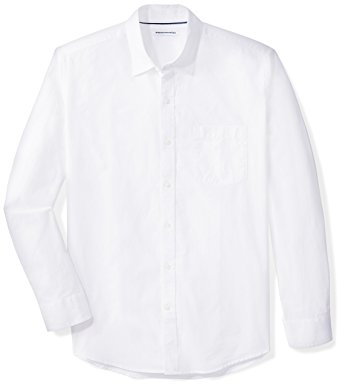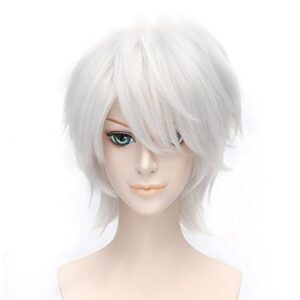 Death Note Collectibles Regular Dice: Amazon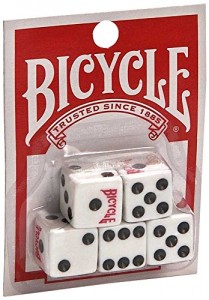 MISA AMANE COSTUME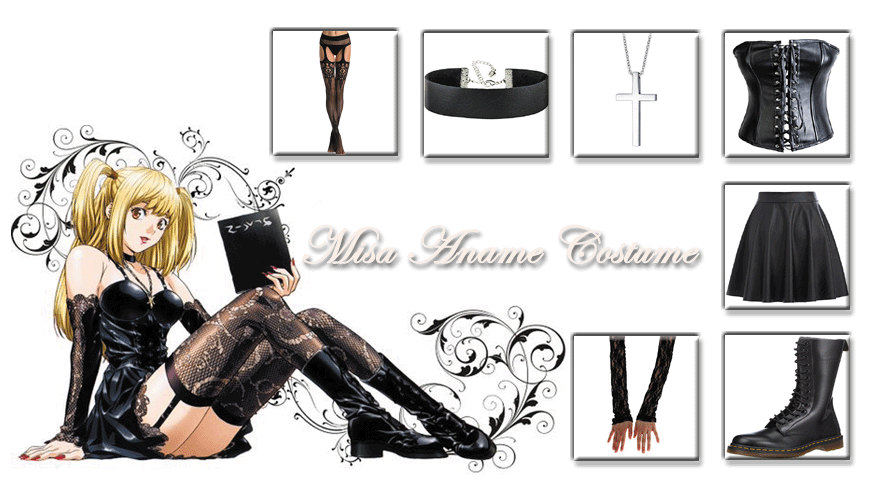 Amane Misa is a famous Japanese idol, wear Lolita & Gothic style of dresses, hyperactive personality and fall in love with the Light Yagami after he killed her parents. She has Shinigami eye which allows her to see everyone's name and lifespan in the Death Note Journal, however, she can't see the name of the owner of the Death Note. She is a good actor, singer and model, she is most known for her signature black outfit which she wears when she introducing herself to Light. Below mention are the DIY of Death Note Misa Costume.
Black Overbust Laceup Corset: Amazon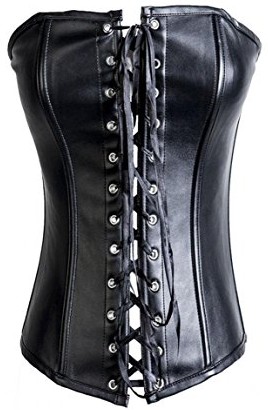 Death Note Cosplay Costume Black Skirt: Amazon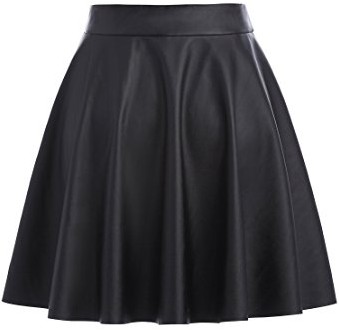 Misa Aname Necklace: Amazon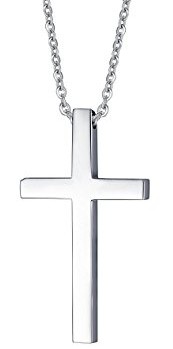 Large Leather Choker: Amazon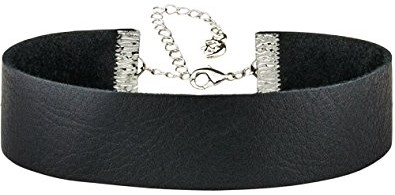 Black Fingerless Arm Sleeves: Amazon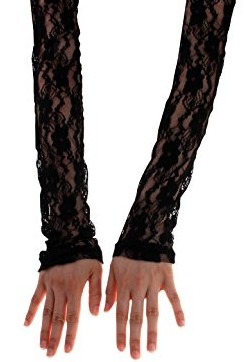 Black Fishnet Lace Tights Thigh-High Stockings: Amazon

Misa Aname Cosplay Boot: Amazon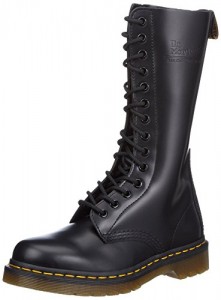 Death Note Notebook: Amazon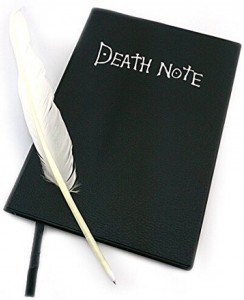 MELLO COSTUME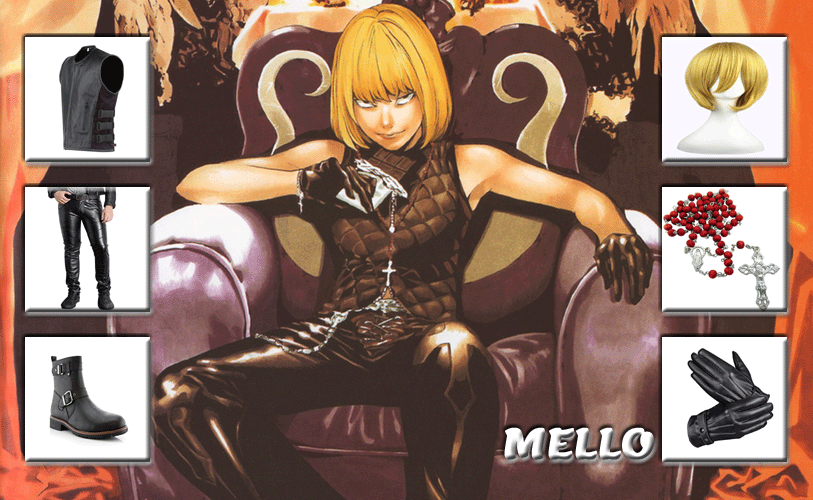 Mello (Nozomu Sasaki / David Hurwitz) is the elder of L's two successors and an antagonist in the Death Note series. He is less intelligent than his counterpart and indeed older than Near. After leaving orphanage he used to find his own way and he seeks help from the Mafia. Mello can often be seen eating chocolate bars, and typically wears leather and dark colors. Scroll down to have you own Mello from Death Note costume.
Mello Cosplay Black Leather Vest: Amazon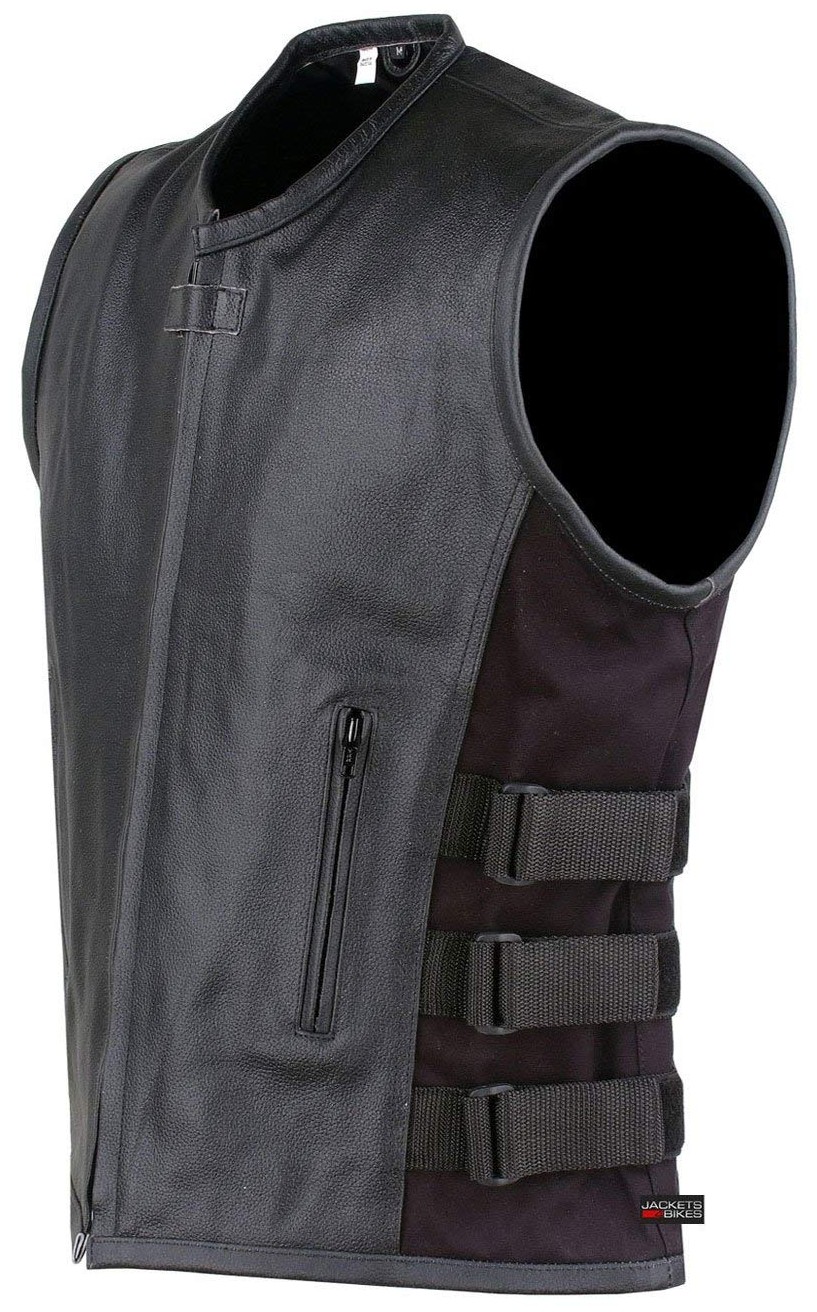 Straight Leg Biker Black Pant: Amazon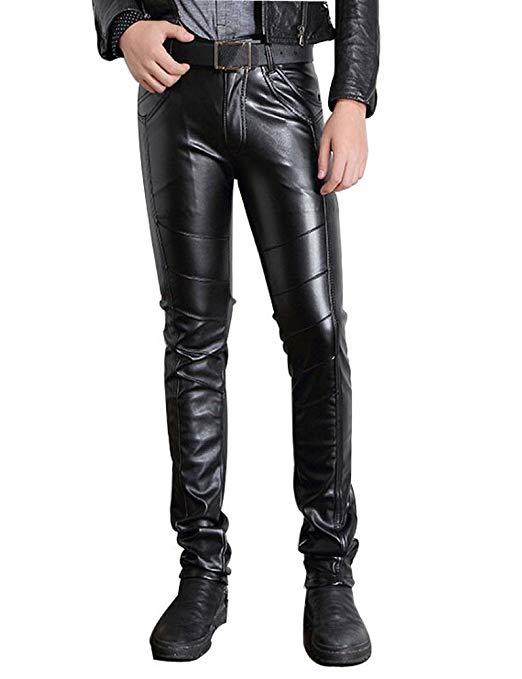 Yellow Mello Wig: Amazon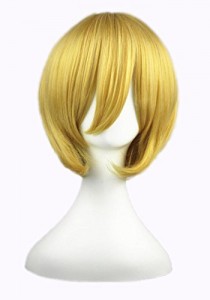 Rose Scented Wood Rosary Necklace: Amazon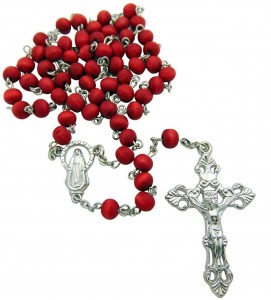 Black Leather Touch Screen Gloves: Amazon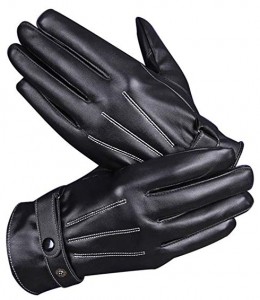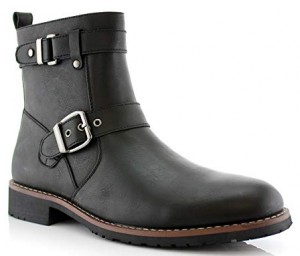 MATT COSTUME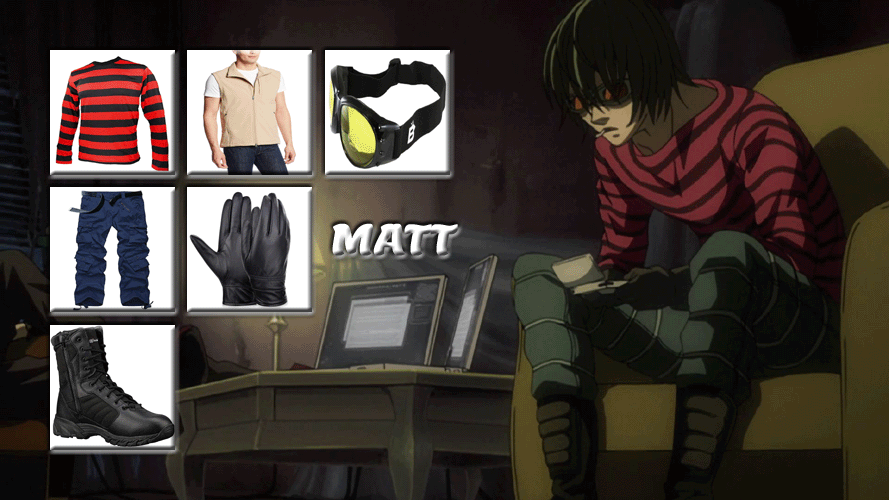 In Anime and Mange series Death Note, Matt (otherwise known as Mail Jeevas) is Mello's assistant. He is the third smartest boy from the Wammy House orphanage in which he and Mello reside in, often playing video games and monitoring enemies through multiple computer screens.
Matt Cosplay Softshell Shirt: Amazon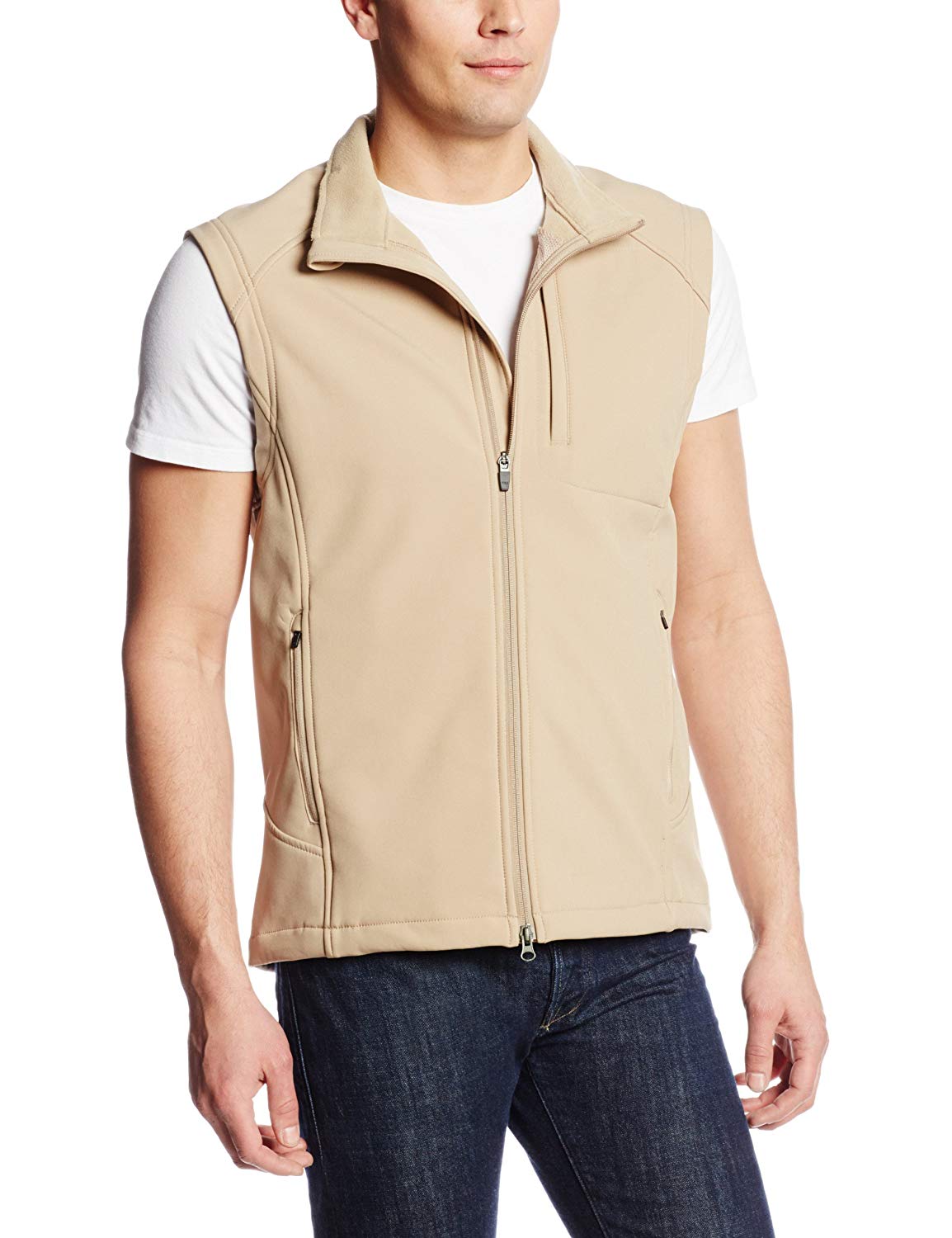 White Fur Trim: Amazon

Matt from Death Note Costume Striped Shirt: Amazon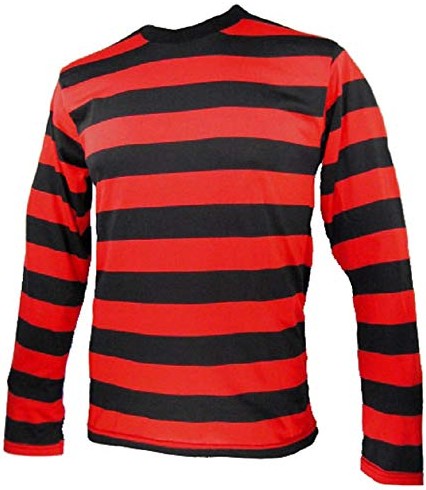 Navy Blue Military Tactical Pant: Amazon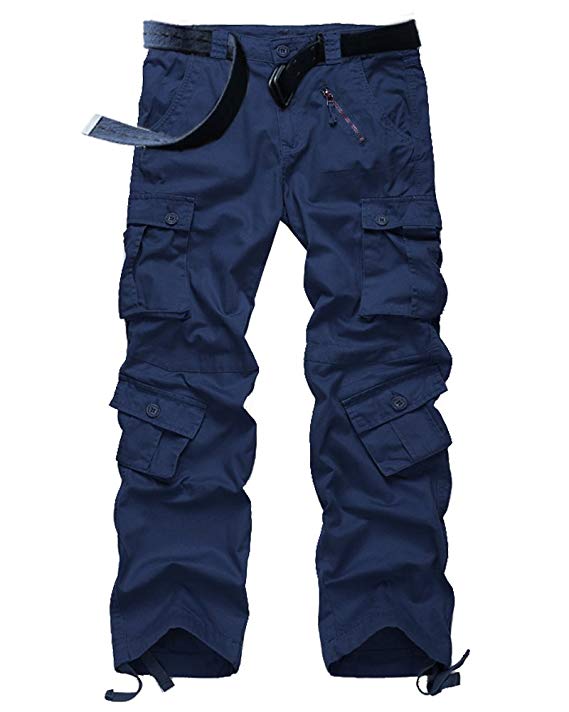 Black Warm Leather Gloves: Amazon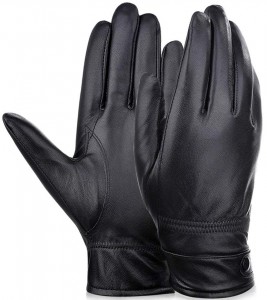 Yellow Motorcycle Goggles: Amazon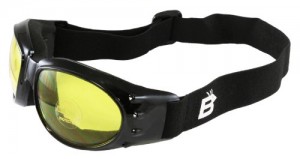 Tactical Side Zip Boot: Amazon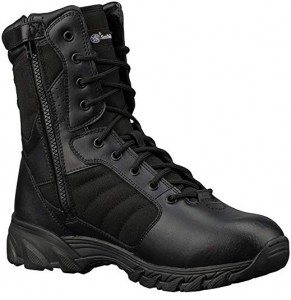 DEATH NOTE MERCHANDISE
Including all these Death Note items from the Death Note store, we would like to share some other Death Note Merchandise that you will love to buy for yourself as well as a gift any of these to your friend, family, and colleague from below given gift ideas.
Ryuk Costume T-Shirt: Amazon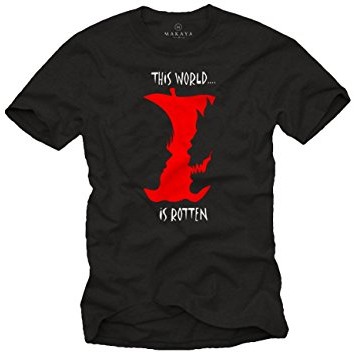 Death Note Necklace: Amazon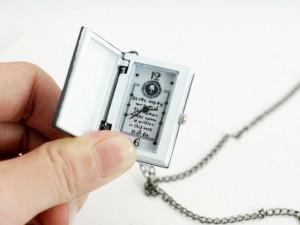 Death Note Canvas: Amazon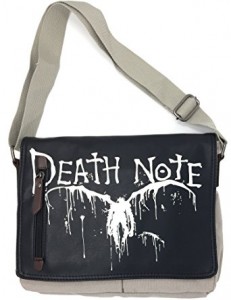 Death Note T-Shirt: Amazon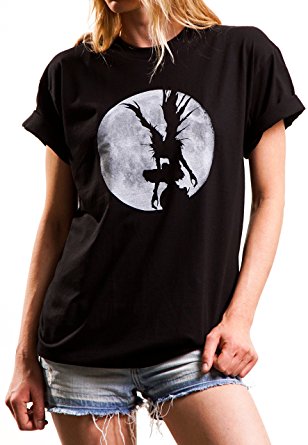 Death Note Mug: Amazon
Death Note Comic L Light Yagami Apple Hoodie: Amazon
Now you will cosplay any of these Death Note characters at Halloween and make these world free from unusual people. Including these anime, costume checks our costume ideas of Cartoon and Fairy Tale.