Miraculous: Tales of Ladybug and Cat Noir, features with two Parisian teenagers Marinette Dupain-Cheng (Miraculous Ladybug) and Adrien Agreste; transform into the superheroes as Ladybug and Cat Noir to protect the city from the miraculous villains. Unaware about each other identity they both worked together to protect the Paris from the Hawk Moth; always attempt to steal their power by using his Akuma butterflies to fused with the dark energies and transform citizen in supervillain.
Findurfuture, being are a great fan of the Ladybug cartoon gathers the DIY costumes of the characters of the miraculous show. Let's check which Miraculous Ladybug character are you? and how pretty you look in Miraculous Ladybug and Cat Noir Costumes.
MARINETTE DUPAIN-CHENG COSTUME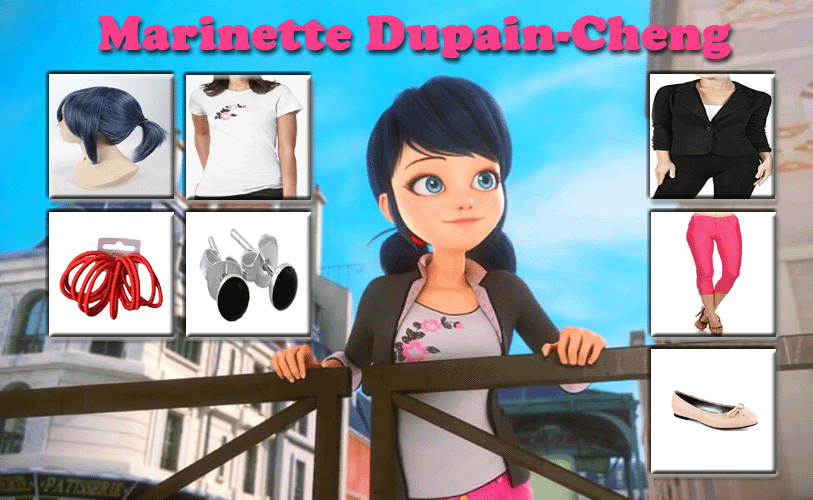 Miraculous Ladybug Marinette Dupain-Cheng (Cristina Vee) is a soft-spoken, caring, and clumsy girl. She loves fashion a lot. She is very confident and self-esteem to handle dangerous situations. Cristina becomes very nervous and awkward, failing to keep calm and being quick to panic. She doesn't share her feelings with anyone. Dupain gets irritated with Chloé; she refuses to continue watching her and to protect her. Fans are looking awesome while cos-playing the magnificent ladybug. Her costume guide is easy to make by yourself. DIY guide of Marinette Dupain-Cheng costumes is as follows.
ADRIEN AGRESTE COSTUME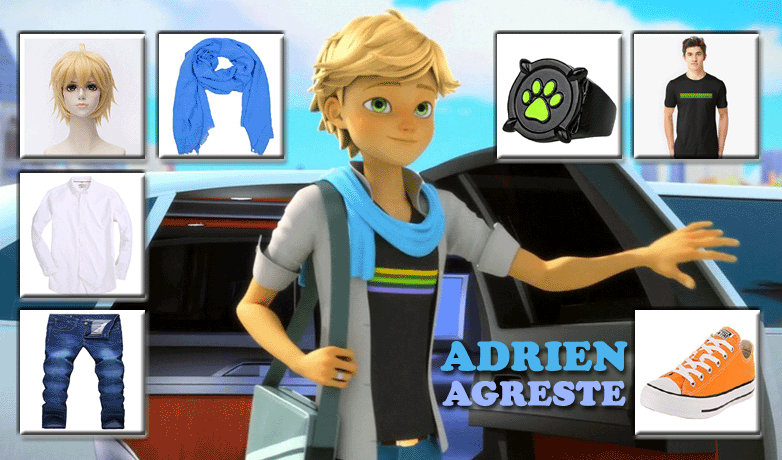 Miraculous Ladybug Adrien Agrete (Bryce Papenbrook) is a classmate of the Marinette and the famous fashion model for his father's company. He uses a ring called Plagg to transform into the Cat Noir and assist the Ladybug in her mission to protect Paris. Depending on the persona Ladynoir has a feeling of love towards each other. In continuation with the Ladybug show scroll down to have the Adrien Agreste Costume.
CHLOÉ BOURGEOIS COSTUME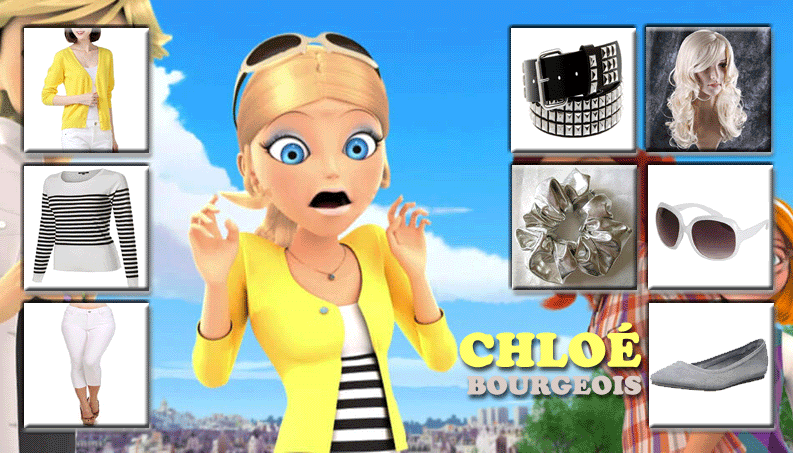 Chloe Bourgeois (Selah Victor / Marie Chevalot) is the daughter of the mayor and classmate of Marinette and Adrien. She has light blue eyes with the makeup of light blue shadow, nude lipstick, and blush. Chloe is very mean, spoiled, bullies, and ridicules her classmate. She uses accessories like a golden hoop earring, yellow long sleeves jacket, golden necklace, and sunglasses on her head. She wears Capri jeans and a white shirt with stripes black around the waist. Chole Bourgeios costume for Miraculous cartoon fans is as follows.
NATHANIEL KURTZBERG COSTUME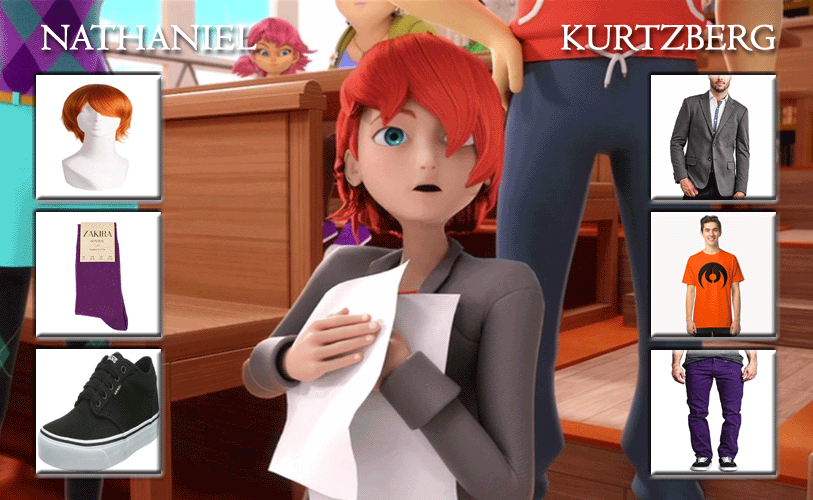 Nathaniel Kurtzberg (Nathan or Nath) is Miss Bustier student who has a crush on Marinette. He infected with an Akuma by Hawk Moth and become an artistic supervillain whose drawing become real. He is fairly short with turquoise eyes and messy red-orange hairs.
MULTIMOUSE COSTUME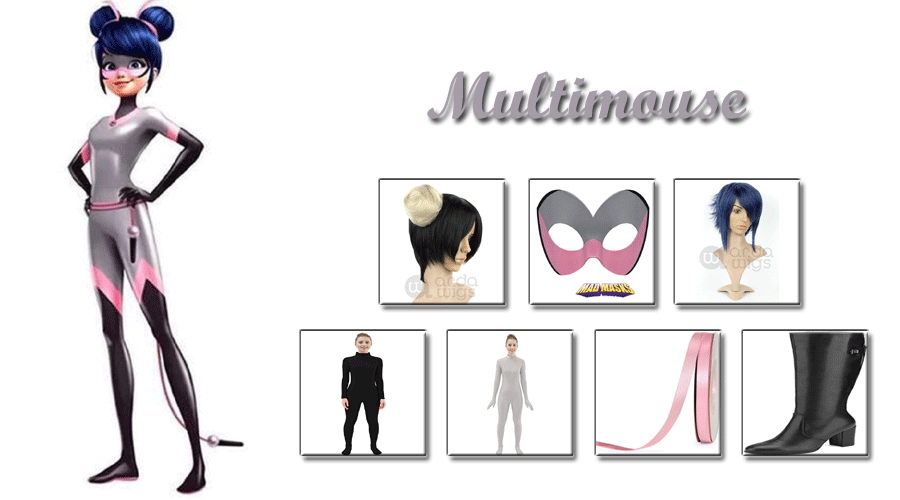 Multimouse is a French cartoon character; Miraculous: Tales of Ladybug and Cat Noir. She is a novice fashion designer named Marinette Dupain-Cheng; takes on the superhero persona of Miraculous Ladybug. She has a love crush with the superhero persona of Cat Noir;  the famous fashion model Adrien Agreste. Identical to the Ladybug Miraculous; she uses the Mouse Miraculous to become Multimouse. You need to cut the sleeves and legs off the gray unitard to resemble the design of her suit; wear it over the black one. Use the pink ribbon for the belt, tail, accents, and ties around the hair buns.
LADY NOIR COSTUME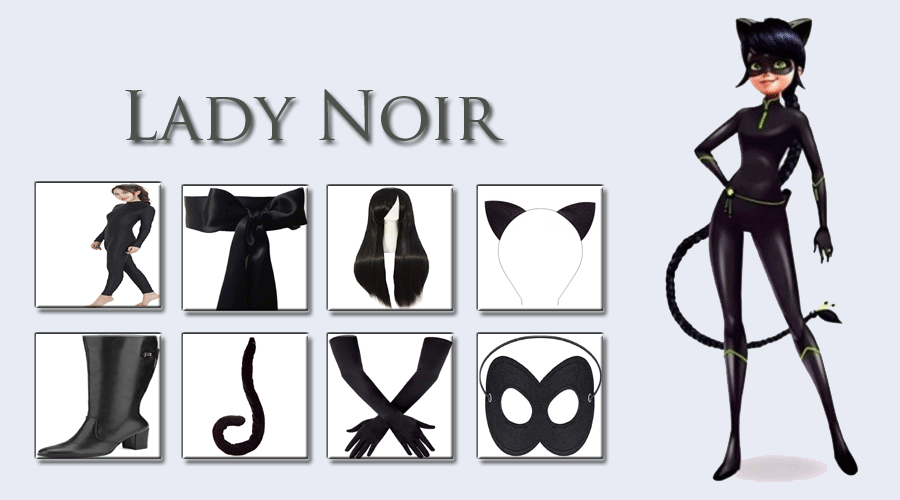 Lady Noir is a character in Miraculous: Tales of Ladybug and Cat Noir. Marinette Dupain-Cheng is her real identity. When Marinette uses Adrien's powers, she transforms into "Lady Noir," her own iteration of Cat Noir. For the hair, it's best to get a base wig and style it yourself.
ALYA COSTUME
Alya Cesaire (Carrie Keranen) is the best friend of the Marinette, sole admin of the Ladyblog and head of the school blog. She has golden eyes, brown-skinned and of medium height. Alya is constantly helping and encourages Marinette to talk to Adrien. She has dark reddish-brown hairs that go to her shoulders; a beauty mark above her right eyebrow. Given below is the DIY guide of the Alya Cesaire Costume.
NINO COSTUME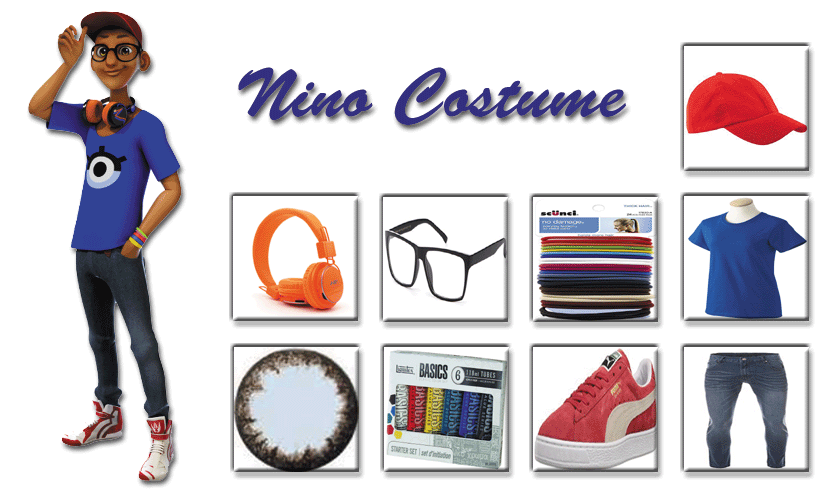 Nino Lahiffe (Benjamin Diskin / Alexande Nguyen) dressed in skate punk fashion with headphones around his neck and cap on his head. He is tall with dark drown hairs, golden brown eyes, and brown skin. In Miraculous Ladybug Cartoon, he is wearing black-rimmed glasses, short-sleeves blue shirt with an eye design on the front and blue-gray jeans. Nino cosplay Miraculous Merchandise is given below.
MIRACULOUS LADYBUG COSTUME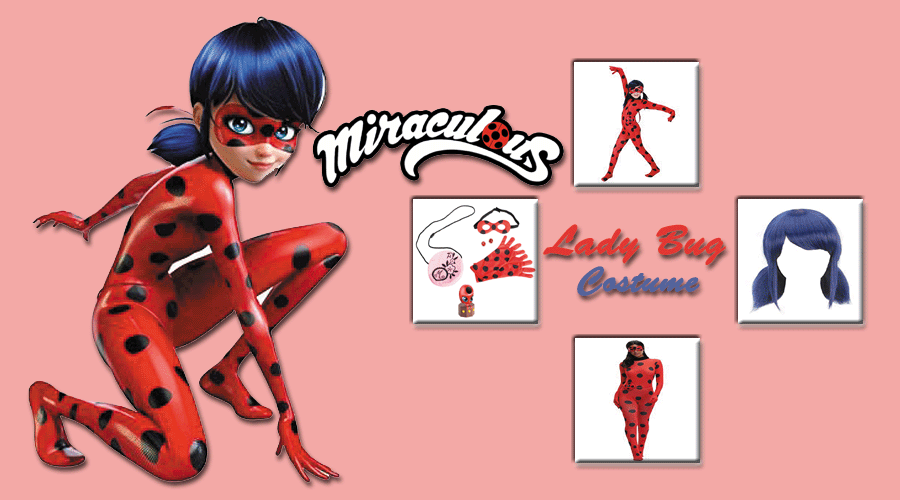 Miraculous Ladybug is one of the main protagonists in the Ladybug show. She transforms into the Ladybug to protect Paris from the monstrous doing of Hawk Moth. Fans and followers of the Miraculous adventure of Ladybug and Cat Noir love this costume a lot; demand is higher on the Miraculous Ladybug Store. To become the Miraculous anime scroll down to select the Miraculous Ladybug Clothes along with relevant accessories of the Miraculous ladybug official merchandise.
CAT NOIR COSTUME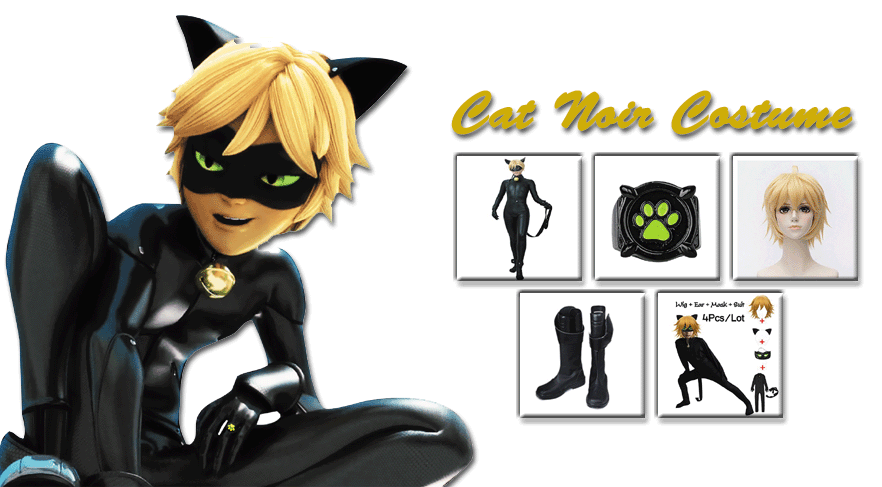 Ladybug and Cat Noir love become very popular, it gives energy to the ladybug and cat noir fans to cosplay this miraculously attractive characters at Halloween. Shows like Miraculous Ladybug is not only love and liked by teenagers; adults have great attachment with ladybug cat noir. Make your decision wisely to select the ladybug and cat noir costumes for cosplay; in this article, you have several costume ideas for animated ladybug series.
We hope that Miraculous Ladybug and Cat Noir costume guide will assist you to select the best Miraculous Ladybug characters to cosplay this Halloween. However, there are a lot more Miraculous Ladybug merchandise is available online, but for now, we are stick with the Ladybug and Cat Noir costumes. If you are interested to scroll other characters of manga, anime or cartoon and fairy tale costumes Click Here.