In Miraculous: Tales of Lady Bug & Cat Noir; Rose Lavillant (voiced by Reba Buhr) is a sweet and naïve girl. She is a student in Miss Bustier's class at Collège Françoise Dupont. She becomes Princess Fragrance after akumatized by Hawk Moth. Rose has a sweet personality which really appears in her clothing consist of a dark pink skirt which matching striped top, white leggings, and pink sandals. let's start scrolling to collect all the accessories of the Rose Lavillant costume for Halloween and cosplay.
Dark Pink and White Striped Shirt: Amazon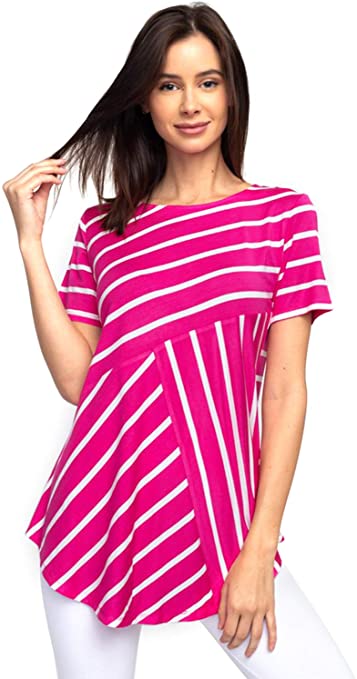 Apart from the ladybug cartoon this unique striped short sleeve top effortlessly styles with your favorite skinny jeans or leggings. The interesting striped pattern makes any outfit look modern and put together. It's like a classic t-shirt with a draping tunic shape.
Pink Plastic Bangles: Amazon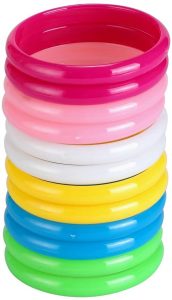 If you are interested in becoming a part of the Miraculous world you have to add these bangles to your bucket. A variety of colors are used for other attire you wear on different occasions.
Pink Strappy Gladiator Sandals: Amazon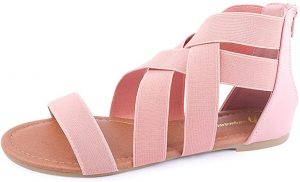 Lady wifi needs elastic flat sandals; made of high-quality elastic straps stretch to fit feet. These sandals are handmade with care, using the best quality material to provide the most comfortable experience to your feet.
Pink Cinch Belt: Amazon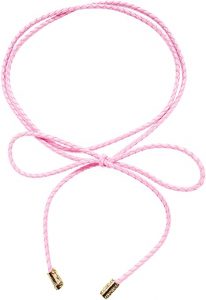 Like other Miraculous characters, you have to add some beauty articles to make the character stunning. Rose wears a chich belt around her striped shirt to keep herself in fashion these days.
Dark Pink Ruffle Skirt: Amazon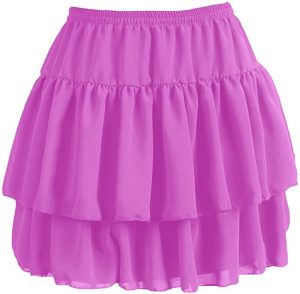 A high elastic waist makes you more attractive. Ruffle makes this skirt simple but elegant and classy, helps you show your unique charming. Don't forget to hit the product page for varieties of colors.
Blonde Pixie Wig: Amazon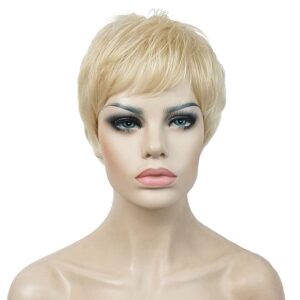 Rose Lavillant costume needs this blonde wig for appropriate cosplay. Check the natural colors of the wig are available on the product page.
White Knee Length Leggings: Amazon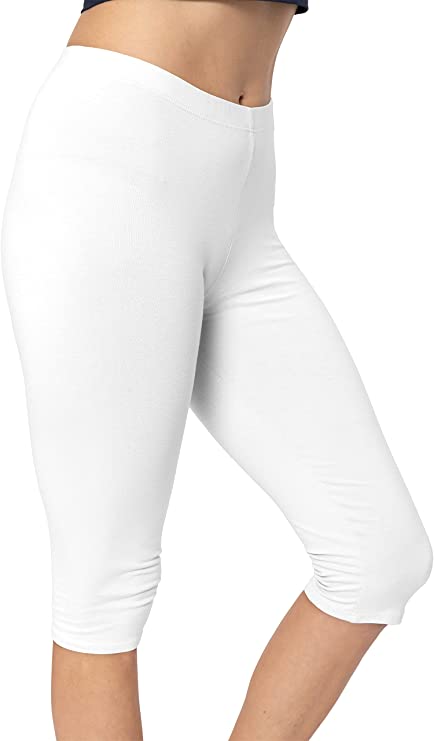 Miraculous Lady costumes are most demanding among other cartoon and fairy tale costumes. Check more of a collection of Disney costumes for Halloween and cosplay.