Ninja Turtles are the children's best and most love-able cartoon series which was later reshape in Video games, movies and animated movies. The Out of Shadow is one of the most exclusive series of tnmt movie which was recent release. They are unique, live different, even their talking style are different and an attractive method of fighting. While watching movie or playing teenage mutant ninja turtles games, user never allow any ones disturbance or drop their concentration.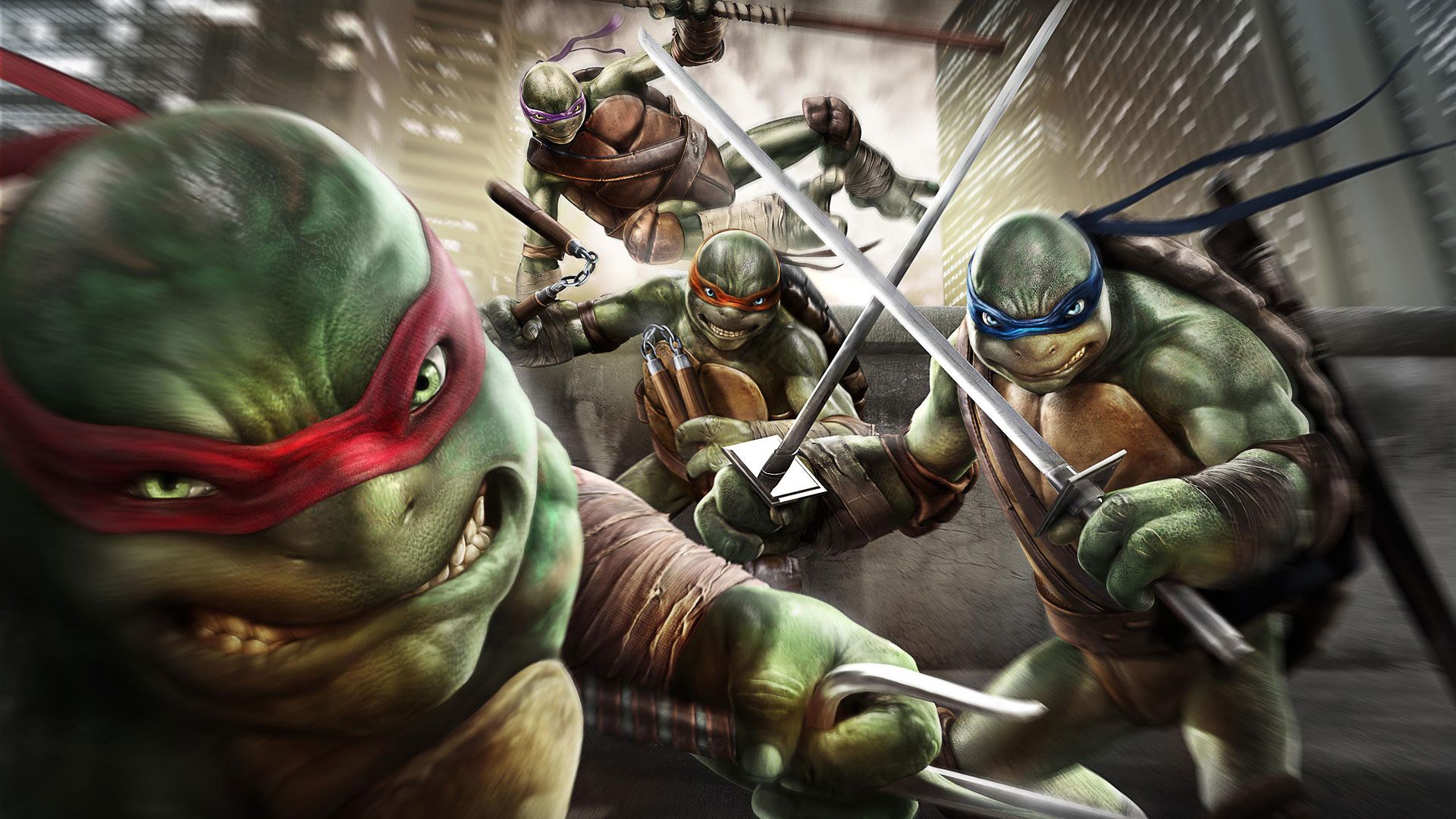 Not even kids but the adults are a biggest fan of all ninja turtles. They feel very happy when they received gift of real ninja turtles e.g. Raphael (Red Mask), Donatello (Purple Mask), Leonardo (Blue Mask) and Michelangelo (Orange Mask). Their are number of lovers who want group cosplay of teenage mutant ninja turtles costume at Halloween. Scroll down to see tnmt Halloween costume. (Related Post: Splinter Ninja Turtles Costume / April Ninja Turtles Costume)
RAPHAEL COSTUME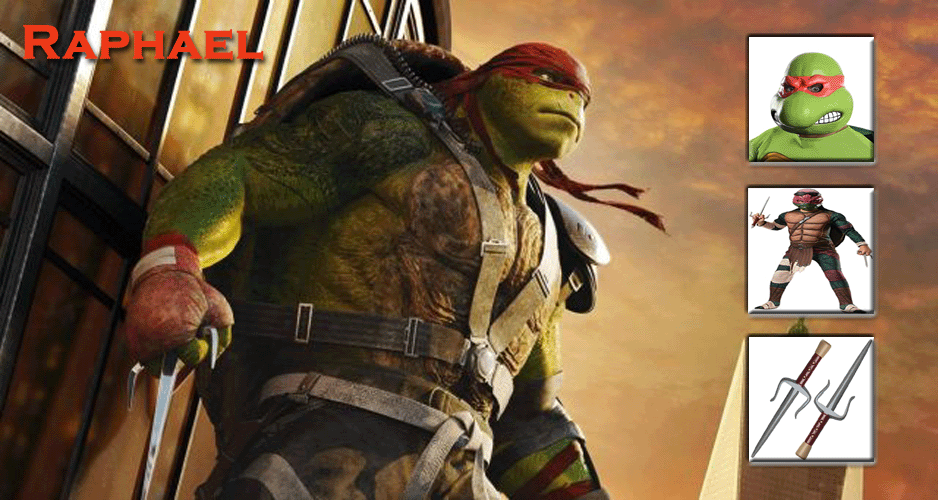 Raphael (Raph), is one of the four mutant of Teenage Mutant Ninja Turtles cartoon, comic, movies and games. He always be first to fight due to his hot headed and tough attitude.  He sometimes hard with his brothers but soft with his pet turtle, Spike. A secret which you may know that he is afraid-off cockroaches. Raphael ninja turtle costume contain jump suit, shell, injection molded mask, do rag & SAIS etc.
DONATELLO COSTUME
Donny is co-creator and favorite turtle Peter Laird. Donatello ninja turtle costume contains shell, Bostaff and costume mask. He is very smart and second-in-command among four turtle. He is best in technology and science. In absence of Leonardo he is full in command to take the best decision for the welfare and safety of TMNT team.
LEONARDO COSTUME
Leo the team leader, male son of Master Splinter and older brother of ninja turtles. He is best protector of his family. He has been loved and obeyed by his brother in every moment of difficulties and fight. He is a command to which every team member has to follow. He is been loved by his fans due to his right decision making habit for the welfare of his team. Below is Leonardo costume guide:-
MICHELANGELO TMNT COSTUME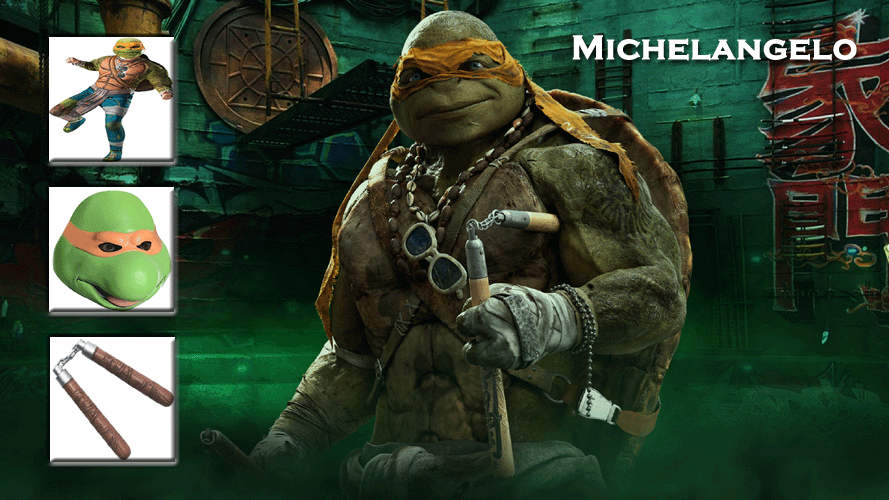 Mikey, wear orange bandana and use nunchucks as a signature weapon. He is fun loving in nature. Due to his unique attitude and foolish type of action and speaking he has been loved and followed by a number fans and cos-player through out the world. Below is his complete DIY costume guide:-
SEXY NINJA TURTLES COSTUME
Including the costumes above, women are also like to cos-play with some different turtle Halloween Costumes. They look beautiful, gorgeous, lovely and bold by wearing these costumes. Some of the costumes designed similar to concept are displayed below:-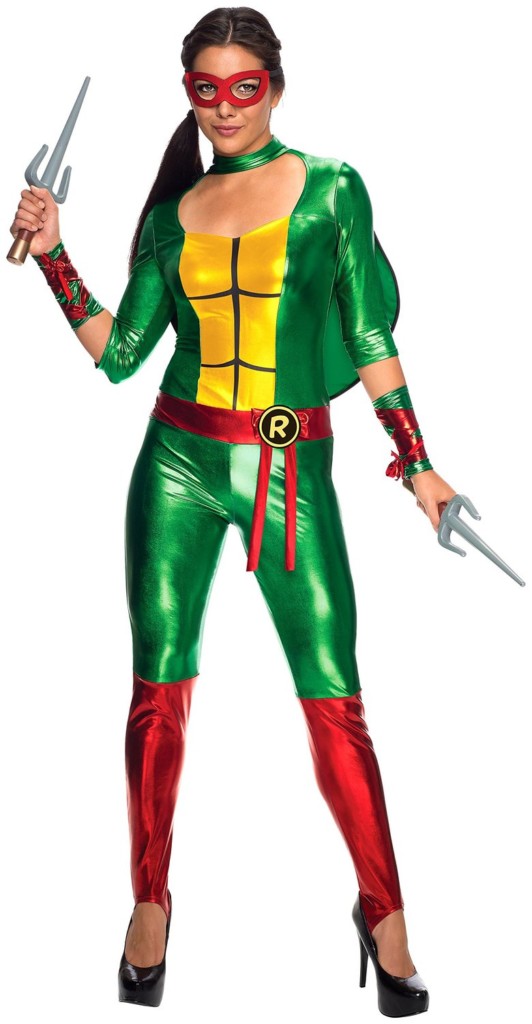 Women tmnt Costume (Raphael, Donatello, Leonardo, Michelangelo)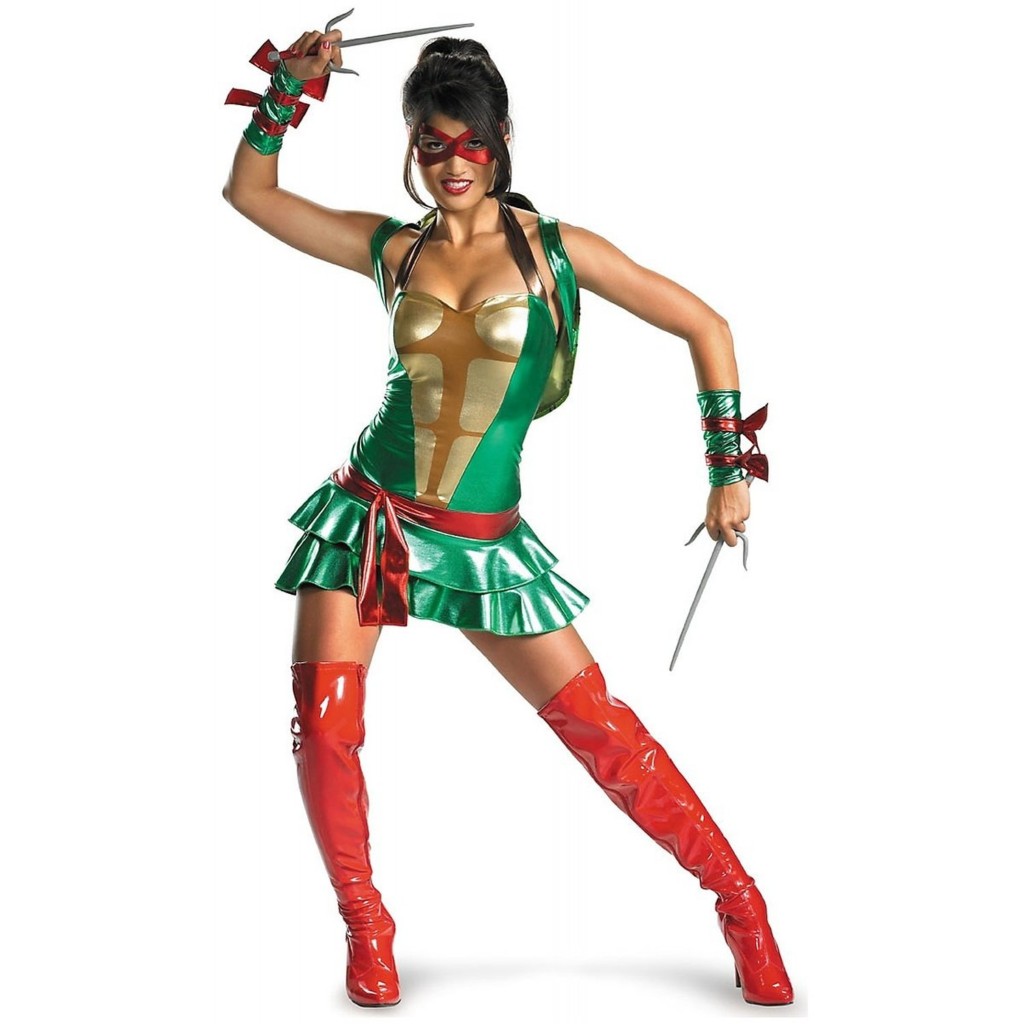 Women's Raphael Dress (Raphael, Donatello, Leonardo, Michelangelo)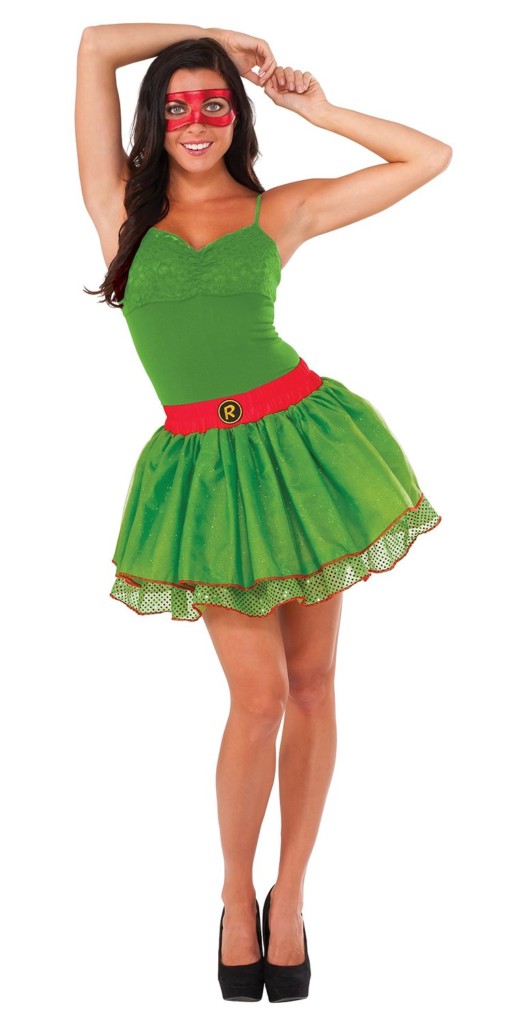 Sexy Girl Ninja Turtle Costume (Raphael, Donatello, Leonardo, Michelangelo)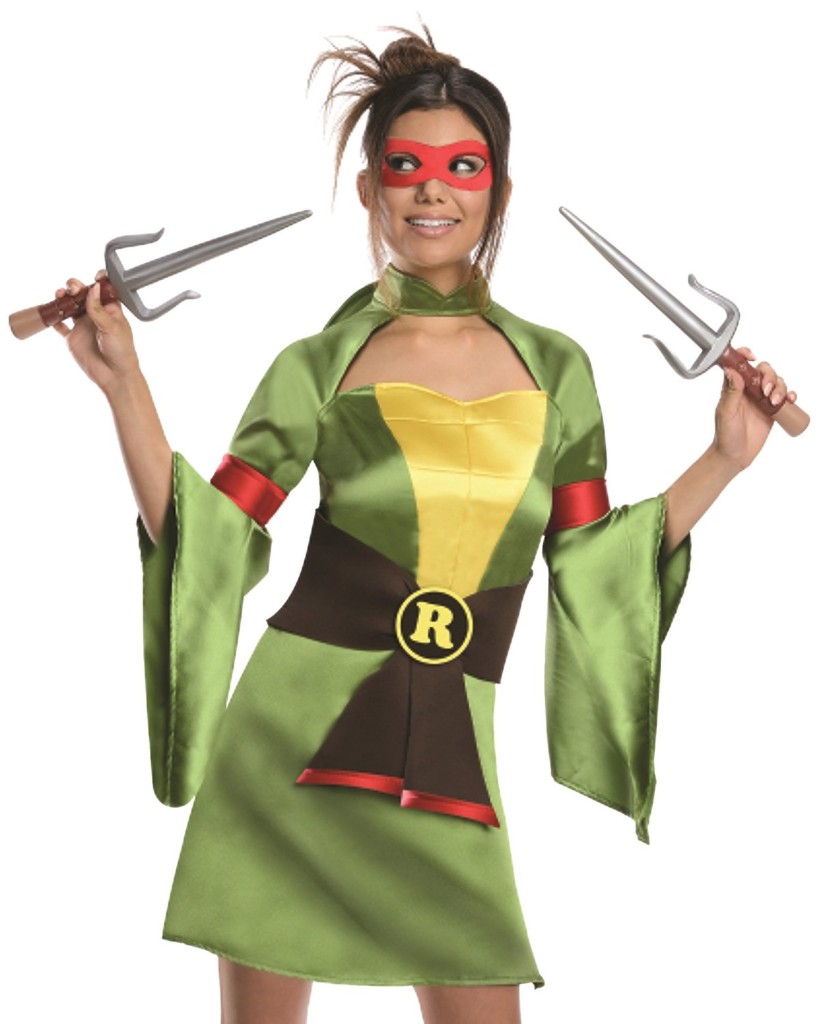 Nickelodeon Costume (Raphael, Donatello, Leonardo, Michelangelo)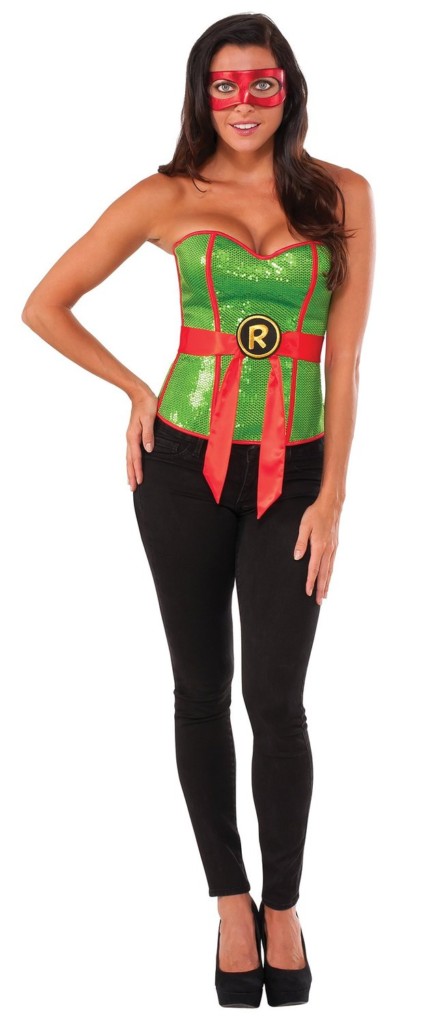 New ninja turtles Sequin Corset (Raphael, Leonardo, Michelangelo)
You won't believe that women's are very much crazy about Ninja turtles, they cos-played with full of joy, happiness and boldness, some of them are hold weapons as a prop to their costumes. Those pretty dress enhances their look, confidence and their attachment as a fan to Teenage Mutant Ninja Turtles 2. These tmnt costumes are also considered as last moment costume.
Ninja Turtle mutations are Super-Heroes, they are characterize to be turtle but having unique power to face the problem and save the world. There magnificent and remarkable work will make this world happy and safe from Shredder and other enemies. They are ever ready to face any type of situation made by their enemies.