SPECTRE, one of the most famous bond movie which earns more than 880 million US$ in box office after that a number of manufacturers started working to produce different goods related to that movie it includes costume guide wore by Daniel Craig in different events in the movie, ring, and other accessories, etc. We all aware that Spectre is the symbol of terrorism, extortion, and revenge, etc. The ring which seems to be the main evidence of the SPECTRE community have mark embossed in it; like and worn by a number of the fan after its release. You have known the story but a little confusion regarding the selection of the ring. There are a number of rings available in different plate forms, some look good, some are charming, some are attractive, some differ the main octopus logo and some had written S P E C T R E inside.
Fans are innocent they never look at the perfection of the product. They just want the replica of that product instantly and immediately. Below is the guide of 14 different Spectre rings with different looks, characteristics, and attractions. After going through Spectre ring guide you will definitely decide which type of ring you want to wear to your liking towards Mr. Bond:-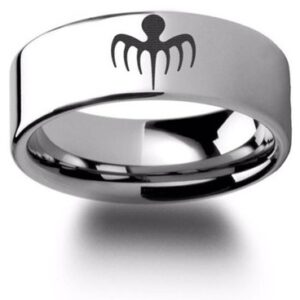 Looking original in shape with printed logo, this ring is 100% tested that it will not harm your skin to turn green. It is truly an attractive ring if you like to buy it.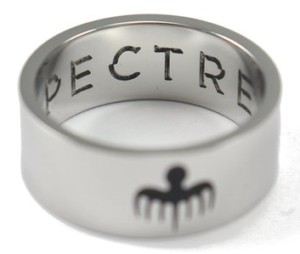 This ring has S P E C T R E embossed inside. If you look at the ring carefully you can see its finishing along with logo emboss in its front make it charming if you wear it.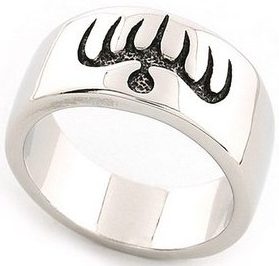 This ring is simple in design and also available in all sizes, it is made up of zinc and alloy to give shinning look. A little confusion looking at the ring; the symbol found dull.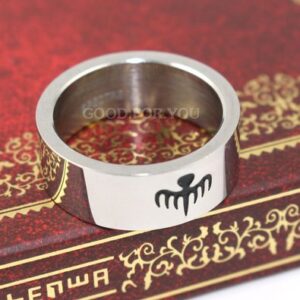 The ring with a sober look and manufactured in stainless steel. The logo perfectly visible and S P E C T R E as written inside look awesome with soft visibility. This ring has a similar look with the original one wore by Mr. 007.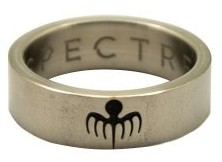 This ring is made with titanium silver, look nice in shape, having accurate logo embossed and S P E C T R E is visible in large words inside it.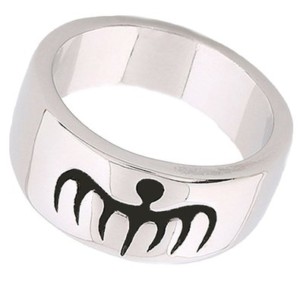 This is a Secret agent ring belong to the supervillain of the movie; this replica is different with the original one because of its shape and large symbol as printed in its front. The good texture appears inside and outside the ring.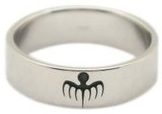 The ring had given almost the correct shape to the real ring. Symbol emboss with finishing and good look that feels is genuineness.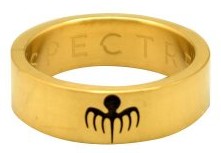 By considering the requirement of some customers; do not like to wear silver and stainless steel. Manufacturers design a gold ring with similar visibility to the original one. Gold lover you will definitely like this ring and it will look great in your ring-man.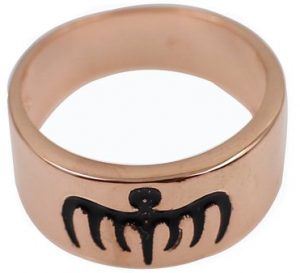 In-spite of gold, the rose gold ring is available for lovers; make is larger in the ring. This ring is available in Silver and Golden colors. If you like this ring you can buy it from the link.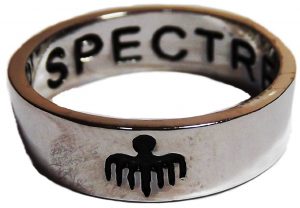 You can have this ring at cheap price; it may not give that type of satisfaction that we want. Cheap price with limited stock available.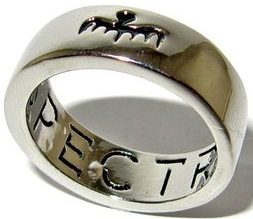 Silver-plated zinc alloy ring having awesome in shape with attractive embossed symbol in-front and letters are inside. This is available in cheaper and affordable prices.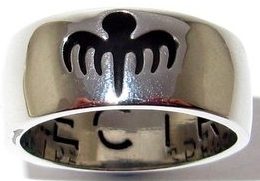 If you look at this ring it contains similar characteristics with the original ring.  It is available in silver and zinc alloy in affordable prices.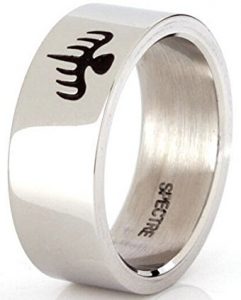 Good finishing as titanium ring in an attractive price, perfect logo, letters written inside is small that you can read easily but it cannot irritate you in any manner. If you buy this ring you will have a pouch and a box as a gift.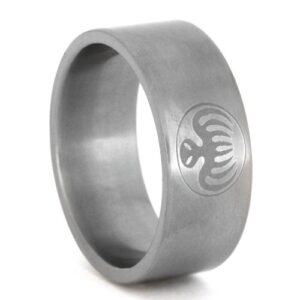 A hand made titanium ring available in silver, grey and black octopus logo visible placed in an oval. It is not expensive; you definitely like it.
Find rings in white, blue, different typed of embossed at Spectre store. Some of these are not actually looked prop related to James Bond. It will be easy for you to decide which ring you will have to choose for yourself or gift to your love ones. If you like this post share it to your friends & family so that they will also find the collection of gift ideas