Mystery girl, a dyed pink hair lady who is closely resemblance with Rose Quartz, which was pointed out by the Steven. She is taller than Pearl and similar that of Garnet with a body heavily build. Steven Universe animated series has accumulated number of followers in their following such that Cos-players not only use to Cos-play the costume related only to Steven or some of its regular character like Pearl, Garnet etc but also try to debuted every new entry in this series. Following are the costume guide of Mystery Girl which will definitely be the best suits for Cos-player to feel the character.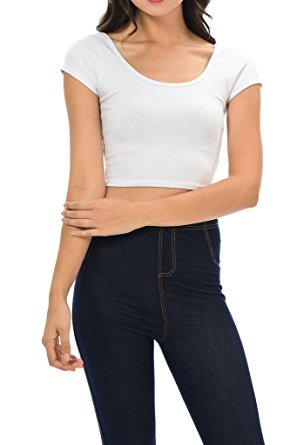 Women's Sexy Cotton T-shirt Short
The costume guide starts with the collection of cotton T-Shirt that covers the best part of your body with Low-cut U neck. To Cos-play that character you got to enter into it. Feel the appearance of Mystery Girl by wearing this shirt. It is clear when you check the GIF above that her T-Shirt is quite short and the little part of your tummy might be visible. It doesn't make sense or necessary for you to follow the same style by folding that T-Shirt up to the bust, you can also wear it in normal way to hide your body part.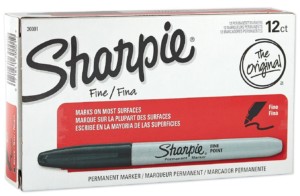 After you bought your T-Shirt you need something to design on your outfit with a logo that is easily visible at the T-Shirt of Mystery Girl. No matter you are a good artist or not or your writing style is attractive or not. You just have to draw the design rather planning to impress other people while wearing this costume. There is a little catty design were made on her T-Shirt which you may also copy by yourself easily.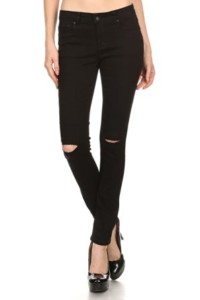 Distressed Ripped Slashed Slit Torn Stretch Skinny Jeans
When you finished the drawing on your T-Shirt you need to complete your outfit first by selecting the identical Jean with Mystery Girl. Simple jean will look loose and doesn't properly define your look and many more. So, the purpose of getting the best outfit you need something extra and jeans should be skinny to show the best look of your body with distressed Ripped Slashed Slit. Now your outfit regarding to your body covering material is complete and you further need a precise look like Mystery Girl.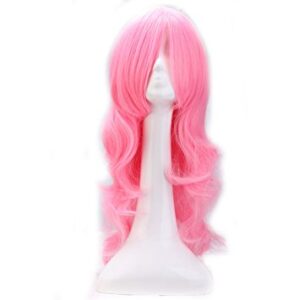 You Mystery Girl's precise look will appear after wearing of this wig. This wig will make your brighter side in front of other cos-players who are making fun to cos-play other characters of Steven Universe.The best part of the series is that it give female characters more than that of male characters so female fans have better opportunity and lot more choices to cos-play every time with different look in different character in a different charm.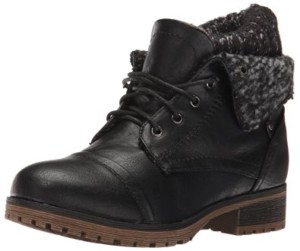 Women's combat style lace up ankle boot
Now, the look of Mystery Girl is complete and you can see the gorgeous and beautiful Mystery Girl standing in front of the mirror first, which will later be displayed to the other Cos-player whether in convention or in Halloween. It is up to the Cos-player that whether they to like buy the combat boot which is closely related to the shoes of the character that she wore in the animated series of Steven Universe, but if you are out of budget you can use any boot that you have at your home. On the contrary, we feels that if you can afford you must to buy the identical shoes that Mystery Girl wore because it will give you the accurate look to that of the character you chose for Cos-play.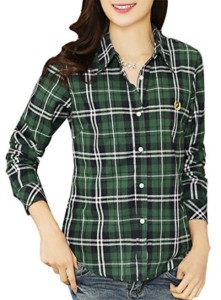 Long Sleeve Classic Casual Plaid Cotton Flannel Shirt
Have your notice that along with the outfit she set a long sleeves shirt around her waist rather wearing it. This looks amazing and attractive on her as well as on the body of those lovely ladies who love to act like her. The above displayed green shirt designed for the women body only with full sleeves and its eye-catching look will make you gorgeous whether you wear it or tied it around your waist. Further by following this guide you can easily make yourself a better looking Mystery Girl.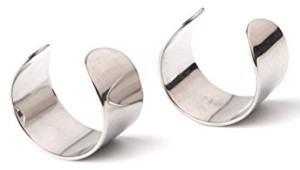 Before ending this guide you will need something extra that furnishes the getup of Mystery Girl with cuff lips. May be some cos-players won't like these type of ornaments to wear while other love to use it. And in most cases, we can't imagine that people wore these types of permanent ornaments on their body even at more sophisticated and tender areas. They are crazy and love to bear the pain by place pins, cuff & ring in their body for fashion and fun purpose. Therefore, it depends on the liking and disliking of the consumer whether they want to use this ring/cuff to wear on their lips, any other part of your their body or not to wear.
Including this guide if you are interested in other characters of Steven Universe, you have to see this post and chose the best character you like from the list of 23 characters for their costume and collectibles for Cos-play from Steven Universe. Further, we recommend you to check our Easy Shopping Guide along with New Technology of Dash Button. This method of shopping is unique in nature without requirement of PC, tablet or phone. Further it will also make your life simpler, facilitate you and you family from the panic of shortage of grocery and other goods for you home. Last but not the least you will also like to our recent article on the topic of "Justice League going to blast the hidden villain".