Yoda the grandmaster to Jedi and most powerful than other in Star Wars series. Although he is short, having the legendary skill of fighting & martial arts. He trained many students including the main character of Jedi in the series. With his unique look, he has been famous in star war movie. From the Star Wars costumes, you will follow three simple steps to complete Yoda costume for Halloween and cosplay.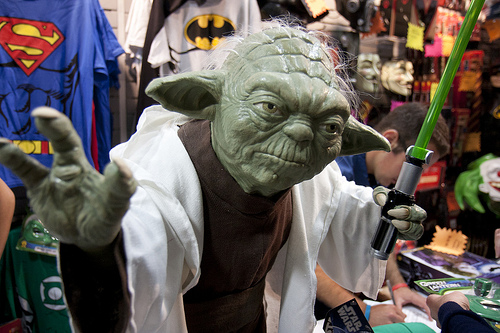 Although it is serious hype of other dashing and sizzling characters from star wars to cos-play at Halloween and convention Yoda was never get neglected still fans want his costume for cosplay. So why are you waiting for? start scrolling and collect all the accessories of the Yoda costume with all possible deals available at the Halloween Store.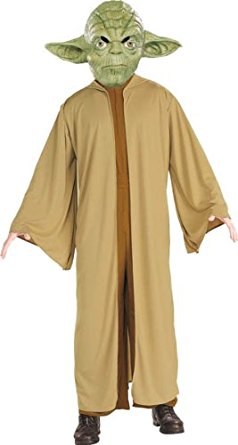 Yoda Costume: Amazon
The positive part of this costume is that you can have almost everything on the product page includes Mask, robe, shirt, pants, and sash, etc. Further, this costume is available at three different colors on the product page. Yoda cosplay will lead you the core part of the Star Wars series.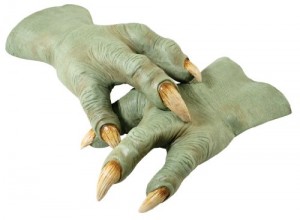 Along with costume, you required this Yoda hand to give your body an appropriate look like him. This Yoda glove has three fingers with a sharp nail that fashioned to adjustable with your hand. However, there are several options to make the identical hands of Yoda; we prefer to stick with artificial hands for Halloween and cosplay.

Star Wars Lightsaber: Amazon
This lightsaber is identical with the weapon that Yoda used with immense skilled and martial arts. You will find several other Starwars merchandise on the product page of the Amazon Store.  Star wars character are not limited you can check costume guide of other star wars characters including all-season gift ideas for your loved ones.