Despicable Me 3, is the 3D computer-animated comedy movie which is the portion of the Despicable Me series and the development to Despicable Me 2. Gru left his criminal life after meeting with three children who later become his family members and family will totally complete after he married Lucy. He has to face Balthazar Bratt in DM3 who is a child star. He has grown up to become preoccupied with the character that he played under the 80's style. Scroll to collect Minions & Despicable Me costume for Halloween and cosplay.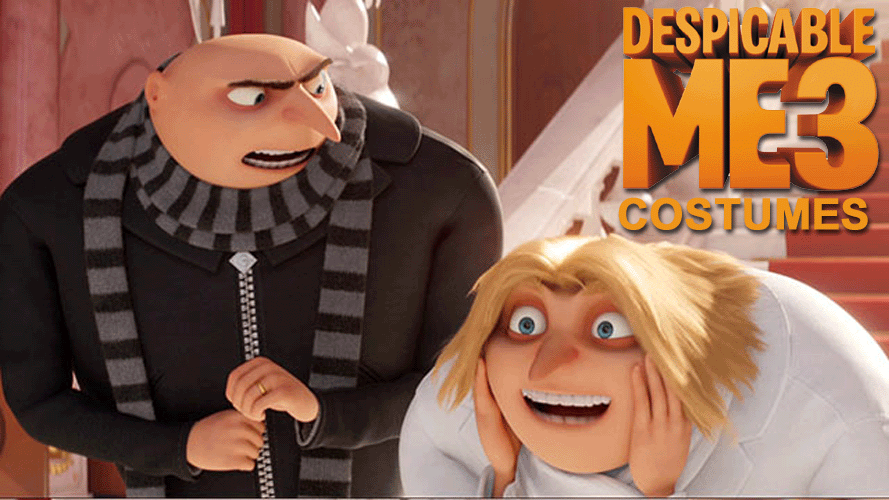 This move makes circumstances for Gru to meet with this charming, successful and cheerful twin brother who wants him to team up for one last criminal heist to steal the precious diamond which was stolen by the Bratt. Findurfuture, reflect with the interest that fans showed in the Despicable Me character for cosplay at Halloween. Scroll down to collect the costumes of Despicable Me characters.
Let's Begin With……
16. DRU GRU COSTUME:-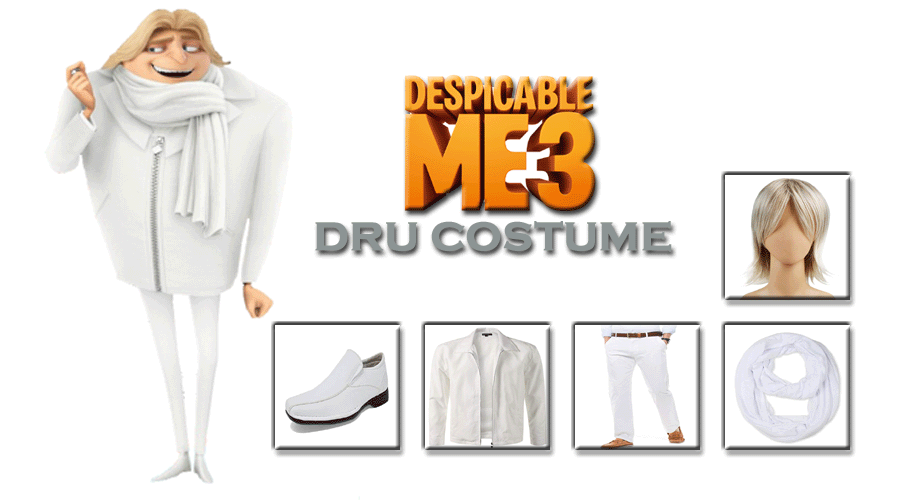 Dru is the long lost twin brother of Gru in Despicable Me 3. Mr. Dru is extremely cheerful and fabulously wealthy and looks forward to learning some supervillainy skills from Gru. He is the owner of Dru's mansion and Dru's villain wheels. Although he is identical to his twin brother he has a unique appearance with blonde hairs, wear a white suit, scarf, and shoes, as opposite to Gru.
15. GRU COSTUME:-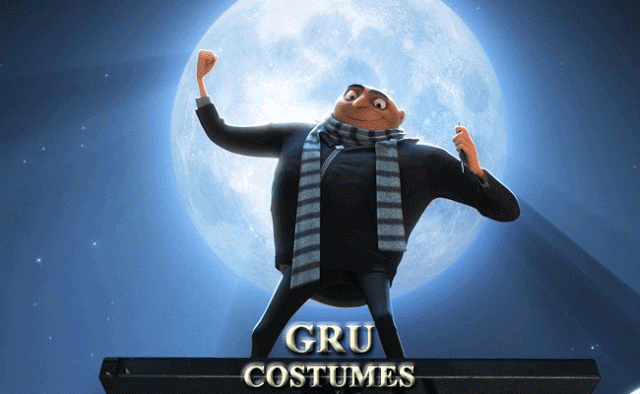 Felonius Gru, formerly known as a super-villain and a jelly manufacturer. He is the protagonist of a minor character in Minions and major character in Despicable Me, Despicable Me 2 and Despicable Me 3. He was upset that the Vector stole the Great Pyramid of Giza. DM Gru decides to steal the moon become the bestowed the honor of pulling off the "Crime of the Century". Gru is the father of three cute fairies Margo, Edith and Agnes. He becomes the spy and worked with his beautiful wife Lucy who made his family complete.
14. LUCY COSTUME:-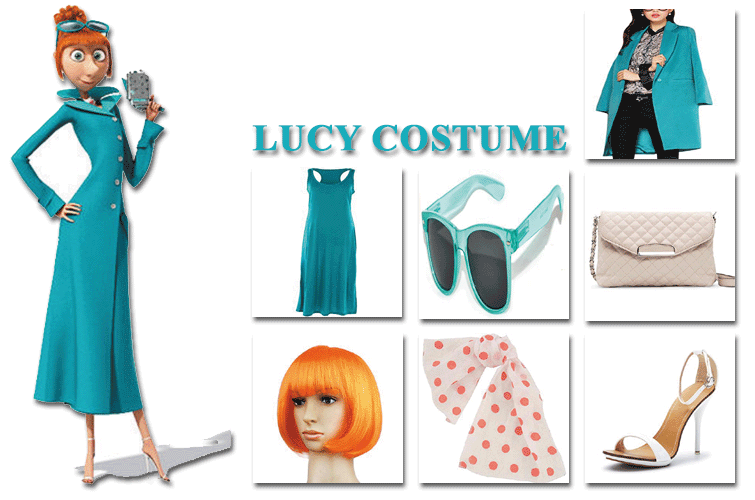 Lucy Wilde is the agent of the Anti-Villain League and wife of the Felonius Gru. She meets with her husband to initiate her task to bring him to the AVL's headquarter. Lucy becomes his partner to hunt down the PX-41 serum. She is looking beautiful in red hair, large green eye, fair skin, a curved nose that fairly large in comparison to her face and a thin body. After the release of Despicable Me2 in the form of Minions Paradise, her costume got very popular among the Walt Disney fan to cosplay her at Halloween, given below is the Lucy Wilde costume guide.
13. MARGO COSTUME:-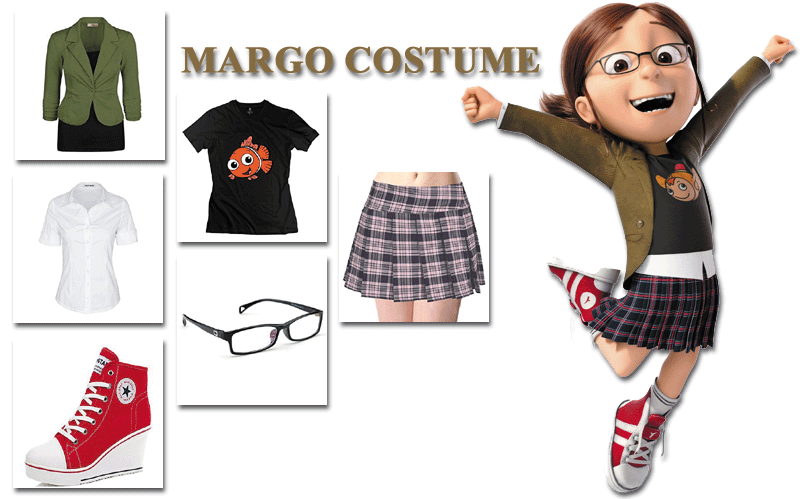 Margo Gru is one of the adopted daughters of Lucy Wilde and Felonius Gru and the older sister of Edith and Agnes. She was an orphan; she got adopted and treated unbearably by Miss Hattie. Margo always wished that somebody who adopts them must love them. She is totally opposite to Edith, who jumps into the puddle and wet the other two sisters and breaks a vial of acid in the Gru's Kitchen. Margo is very sensitive and untrusted to anyone in her surrounding, she also attracts when Agnes speak innocently like things, below are the costume accessories of Margo
12. EDITH COSTUME:-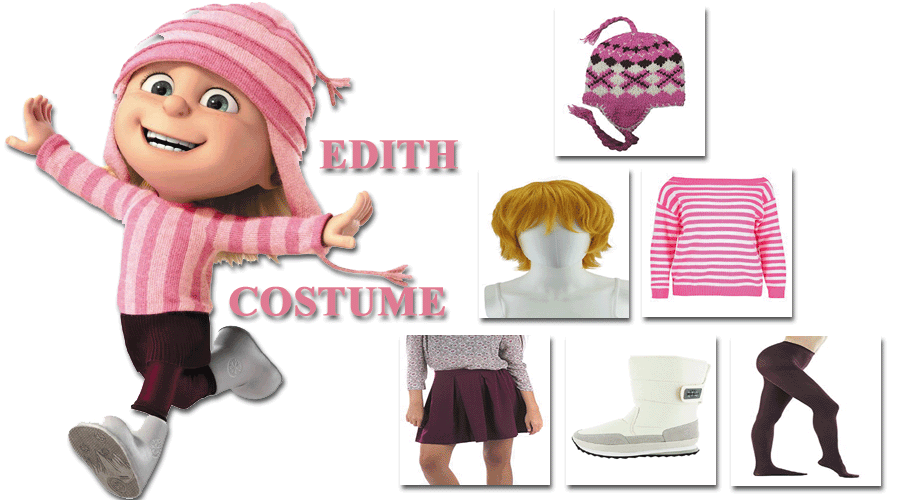 Edith Gru is the younger sister of Margo; the older sister of Agnes. Like the other three daughters she was adopted by Felonius Gru and Lucy Wilde. She did not know much about her and her sisters' previous life. She luckily wound her orphanage after adopted by Gru and get away from the strict rules of the orphanage owner Miss Hattie, who made them walk on the street most of the time to sell boxes of cookies because every night they have to pay for someone to adopt them. The costumed guide of the beautiful fairy of Lucy and Gru is here for you.
11. AGNES COSTUME:-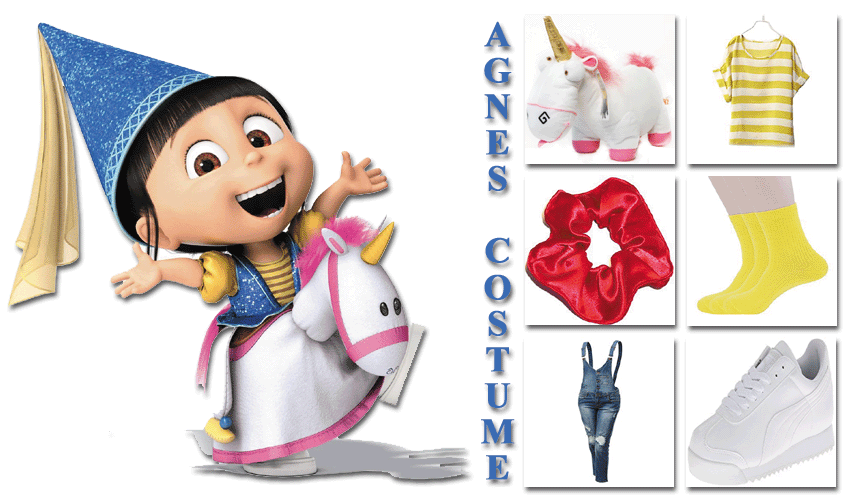 Agnes Gru is the sweetest and younger daughter of Lucy and Gru along with the other two sisters Margo and Edith. Like Margo she also has wished that someone adopt them, that was the reason when Gru visit orphanage to adopt them she was very excited among her sisters. She is an innocent child who has been protected by her sister Margo. She thinks that Gru's Dog is cute; always chases after him. Below mentioned are the costume guide of the prettiest girl from the Minions movie.
10. BALTHAZAR BRATT COSTUME:-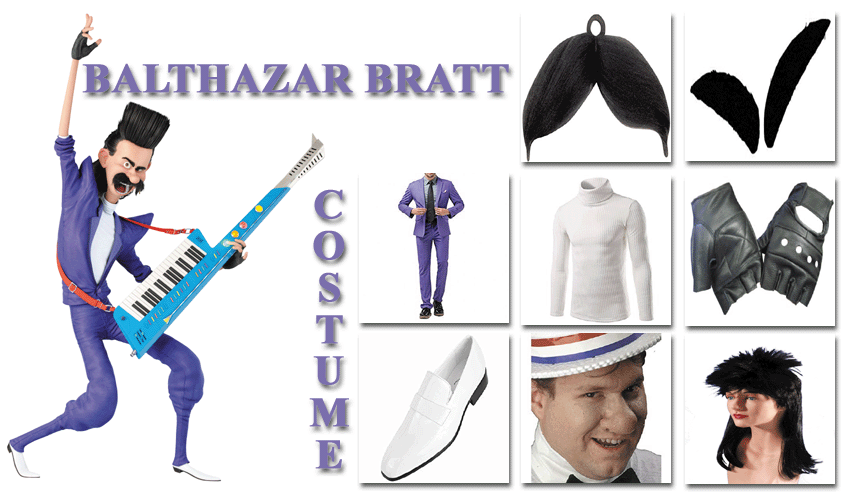 Balthazar Bratt formerly a child star in the '80s popular TV Show "Evil Bratt"; the main antagonist of the Despicable Me 3. He was very successful in his childhood but after reaching maturity he is losing his appeal hence his last TV show was canceled before air. After two years of non-appearance on-screen, he is shown on the front page of the Magazines, in an identical outfit that he wore in previous years. After that, he disappeared from the media and his career got finished. Let's check the costume guide of the villainous character from the Despicable Me 3.
09. NIKO COSTUME:-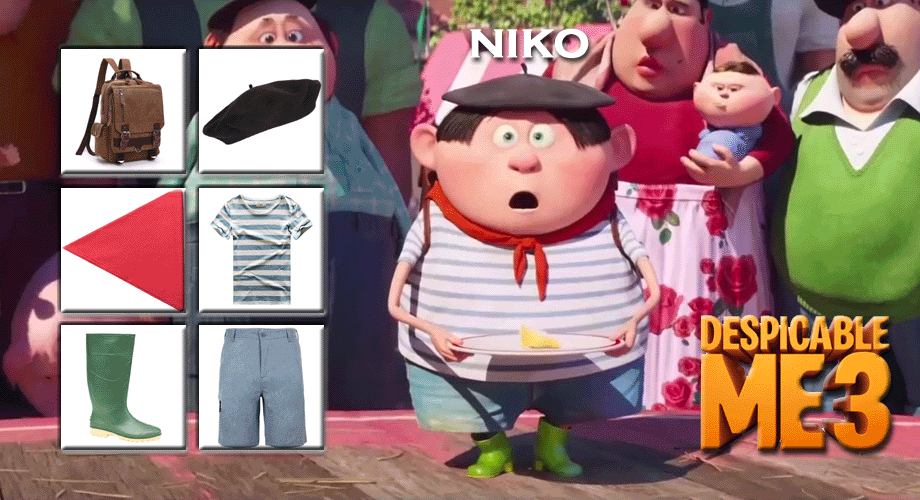 In Despicable Me 3, Niko is a young boy who lives in Freedonia. During the cheese festival, he had a brief crush with Margo Gru when she took a bite of cheese he is offering. He visited Lucy's house and stated that he is engaged with the Margo; offered her pig as an engagement gift.
08. VALERIE DA VINCI COSTUME:-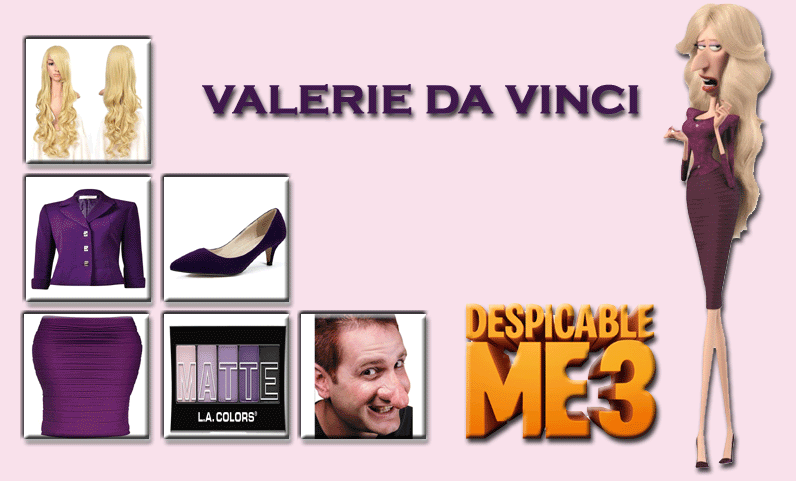 In Despicable Me, Valerie Da Vinci (voiced by Jenny Slates) fires Gru and Lucy after taking over as new director of the Anti-Villain League. She is a very skinny woman with long blonde hair, blue eyes, and a pointed nose.
07. VECTOR COSTUME:-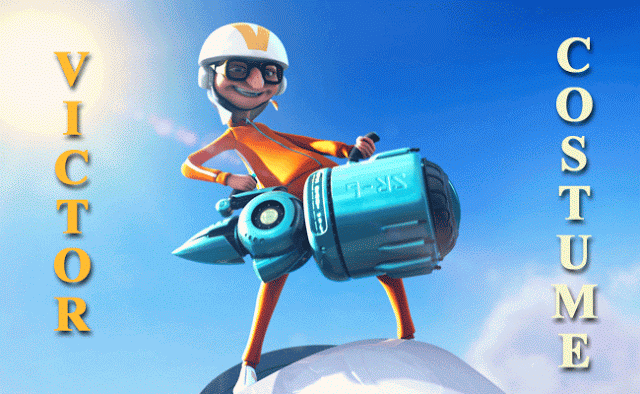 Vector (Victor Perkins) is the son of Mr. Perkin, the owner of the Bank of Evil. He is the main antagonist and super-villain in the Despicable me who steals the Great Pyramid of Giza. He is a rich and spoiled brat who always demonstrates that he has everything. Vic is a highly intelligent and childish nature. Victor loves to eat cookies and have a tendency to keep shark as his pet animal. Perkins showed his villainous character; he kidnaps three beautiful fairies of Gru to give him the moon.
06. DR. NEFARIO COSTUME:-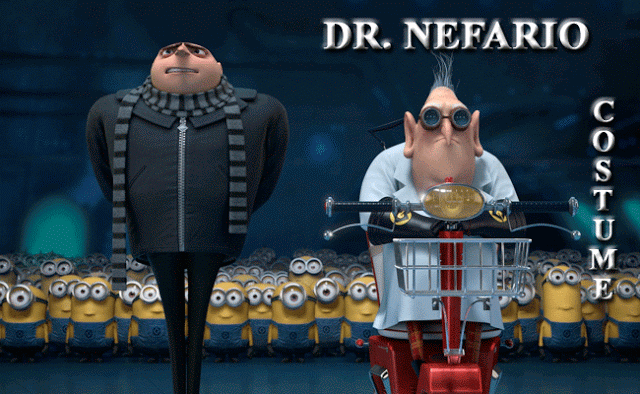 Joseph Albert Nefario (Dr. Nefario) residing in the underground laboratory of Gru. He is the mastermind who designed most of the machines for Gru. He is planning and trying for several years with Gru to shock the world with "The True Crime of the Century". Nefario is the one who considers Gru as one of the greatest villains in the world. He did several mistakes for his bad hearing in fulfillment of Gru's order; like Dark Gun, Fart Gun, Boogie Robot and the Cookie Robot.
05. EL MACHO COSTUME:-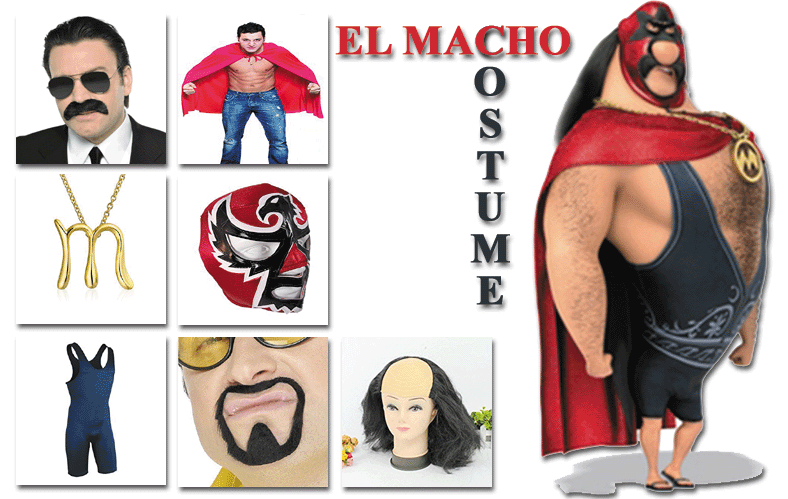 Eduado Perez (El Macho), is the main antagonist in Despicable Me 2 and the owner of the Mexican Restaurant Salsa & Salsa in the Paradise Mall. He is renowned as the bank robber with strong and superhuman ability. He is planning to create species that are bloodthirsty, killer, mindless, and indestructible by his deadly mutagen PX-41. El Macho is undercover super-villain and his son Antonio be the first boyfriend of the Gru's daughter Margo. The costumed guide of the Super-Villain from Despicable Me as follows.
04. PURPLE/EVIL MINIONS COSTUMES:-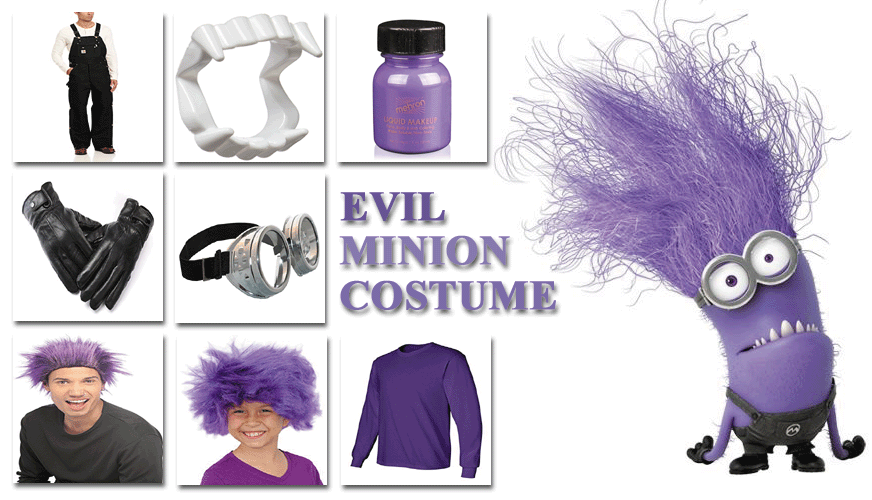 Evil Minions (Purple Minions) enter into the state of extreme mutation; due to the dose of PX-41 serum. They are to create and become indestructible, having the mindless capacity, explosion by swallowing bomb, flame thrower, etc. They are prepared in a way to destroy everything that comes in their way. Evil Minions are highly dangerous and can repair themselves without any medication. Try this indestructible character this Halloween from Minions series for cosplay at Halloween. Given below is the costume guide of El Macho Minions.
The Minions are the signature character in Despicable Me who literally in a yellow cylindrical creature, small in size having one or two eyes. They are the scene-stealer of the movie who is well known for their comedy. They use to speak in Minionese which sometimes switching to English. Minions are very intelligent and childish by nature. They are highly appreciated by Gru for their work and support and he is the one who knows each and every one by name. (see costume)
02. MADGE NELSON COSTUME:-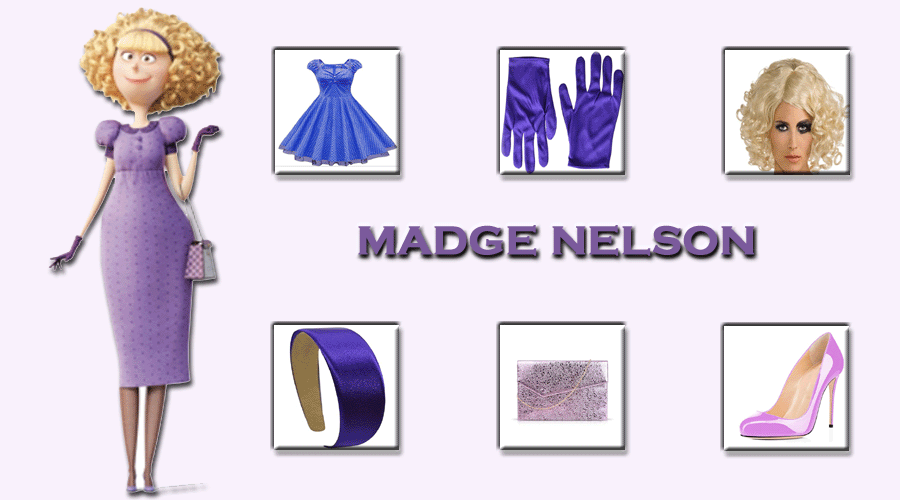 In Minions, Madge Nelson (voiced by Allison Janney) seems like your typical suburban mom that is until she and her husband Walter rob a bank on their way to Villain-Con. She minds her manners and kindly gives the hitchhiking Minions a lift to Orlando.
01. WALTER NELSON COSTUME:-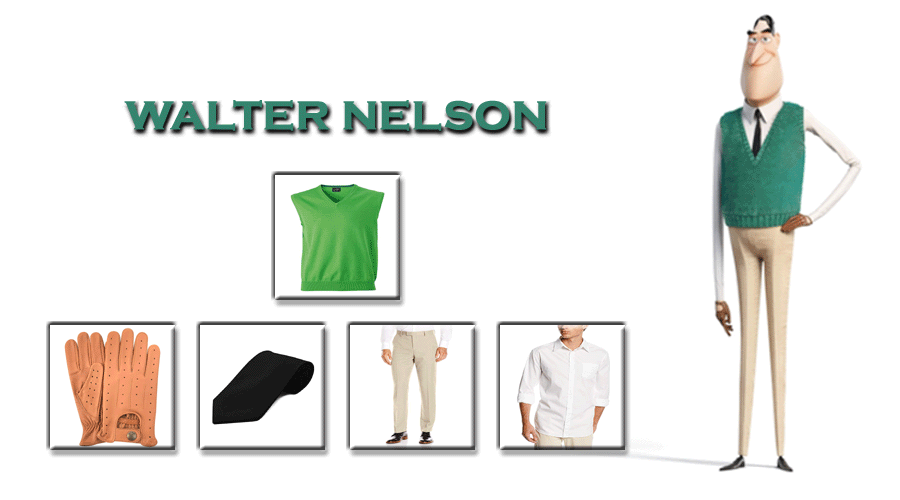 In Minion, Walter Nelson Sr. (voiced by Michael Keaton) is the father and leader of the Nelson family. He and his families were the criminals and the bank robbers. He has a soft spot for the minions and gives them a lift to Villain-Con in Orlando.
Minions are a never-ending character in eyes of every gender by their work, politeness, task-oriented and supporting skill. This movie is the open book for friendship and how to maintain a relationship with the people in your family and your surroundings. We feel every people in the world has special skills which they can be better to use to survive and get success in the world. To check the costume guide of other animated cartoon character click here.