Every year at Halloween we do our best to cosplay the character we love a lot. Some people like to perform the Comic-Con characters; some are interested in cosplay Disney characters, a few select to become Anime, etc. Findurfuture, create new ideas of couple costumes by displaying the theme that cosplayer already wore at Halloween. (Related Post: 300+ Halloween Costume Ideas)
When we talk about couples it does not mean husband & wife, everyone is free to make their pair with the opposite gender. People who already have their pair are the luckiest one while others can find their suitable pair in Love soon. Here we scroll to check the Relationship costume….
ADULT COUPLE HALLOWEEN COSTUMES………..
01. HARLEY QUINN & JOKER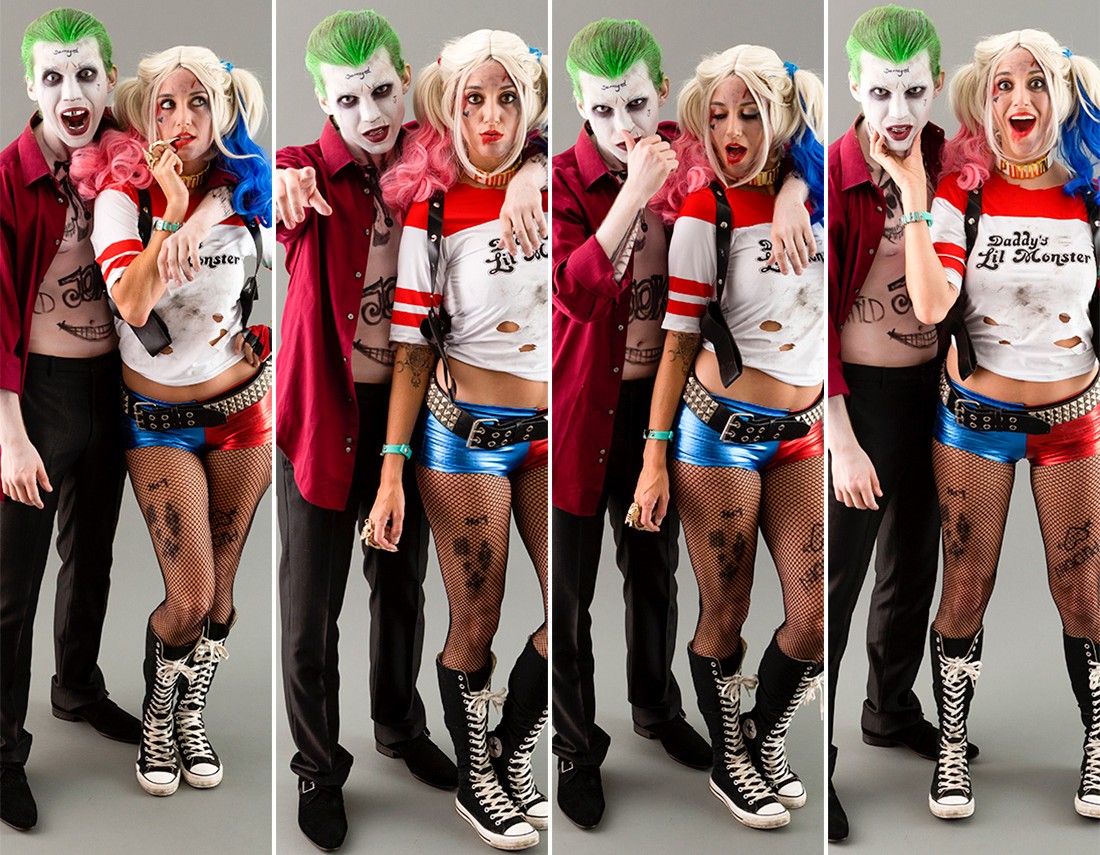 Jared Leto (the Joker) and Harley Quinn be the popular couple costumes since last Halloween before the release of Suicide Squad movie. Both are the symbol of love and dedication, however, they are popular due to their craziest act. They have a true attraction towards each other which cannot be easily breakable; cosplayers who are in love and relationship must try this costume idea at Halloween.
02. EMMA SWAN & CAPTAIN HOOK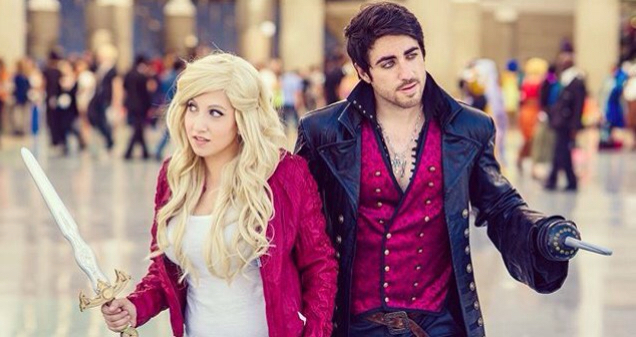 The love story of Emma Swan (Jennifer Morrison) & Captain Hook (Josh Dallas) is also being very popular in Once Upon A Time. Both the characters are lovely, charming and having a passion for love. Cosplayers who enter into the new relationship & feel the passion of love like them try this idea.
03. JACKSON TELLER & TARA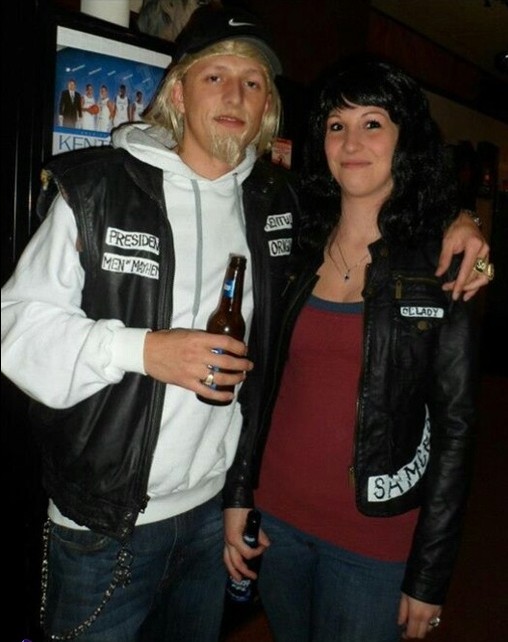 Jackson Teller (Charlie Hunnam) and Tara (Maggie Siff) costumes are also added into this collection from the Son of Anarchy. A couple from the past who is the true inspiration of love; they are separately nothing but being a couple, they are very powerful and energetic. Although couples become very energetic in their leisure time and do everything that they want to do.
04. POISON IVY & ROBIN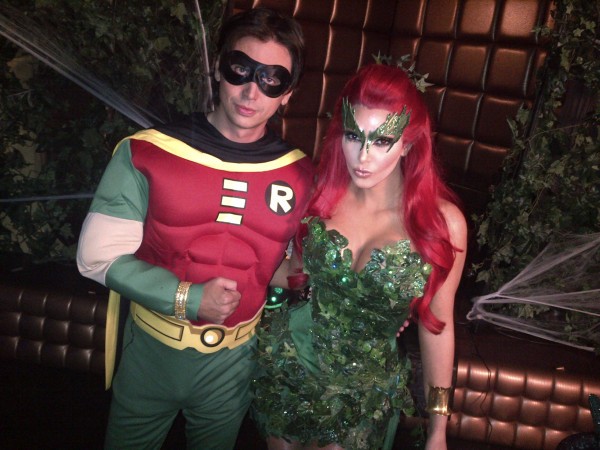 Poison Ivy rash is one of the most beautiful and sexiest women from DC Comic. She has entered into the relationship with Batman through her first kiss which contains poison that kills her enemy while another kiss has cure of the poison of her first kiss. On the contrary, we like to show the Poison Ivy costume and her relationship being a couple with the Robin from DC Comic.
05. DAENERYS TARGARYEN& KHAL DROGO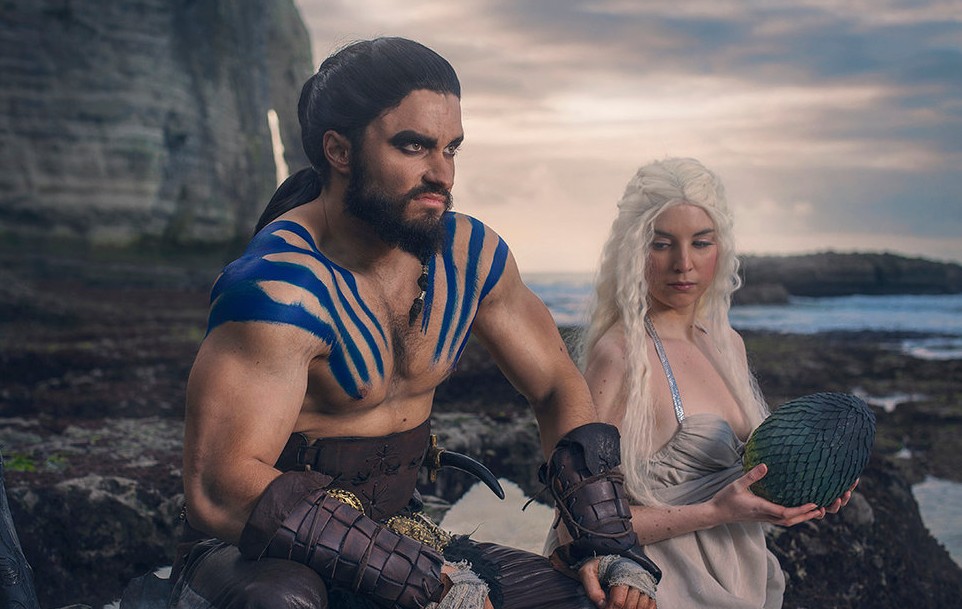 Game of Throne had given many couples but this couple gets popular for sharing of love and respect towards each other. Emilia Clarke (Daenerys Targaryen) and Jason Momoa (Khal Drogo) portrayed the character who shows their love from the care, respect relation and spend lovely movements. Cosplayers who are husband & wife best suit for this theme.
06. WONDER WOMAN & BATMAN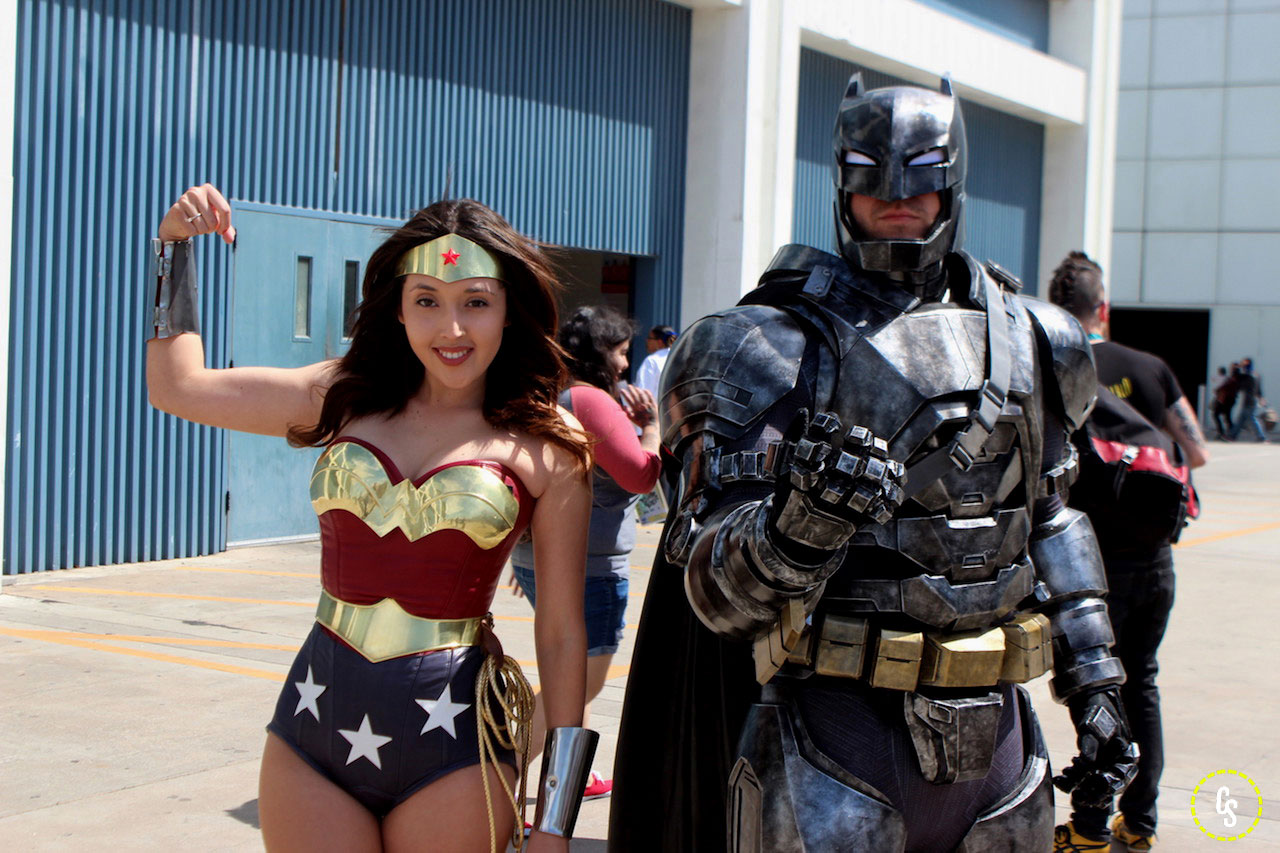 Bruce Wayne (Batman) found with many ladies in love including Selina Kyle (Cat Woman), Barbara Gordon (Bat Girl), Gal Gadot (Wonder Woman) but a couple of Batman with Wonder Woman is outclassed. Both look very pretty and attractive when casting together. Similarly, the cosplayer who cosplay these character as a couple also looks eye-catching within the gathering they are cosplaying.
07. STAR LORD & GAMORA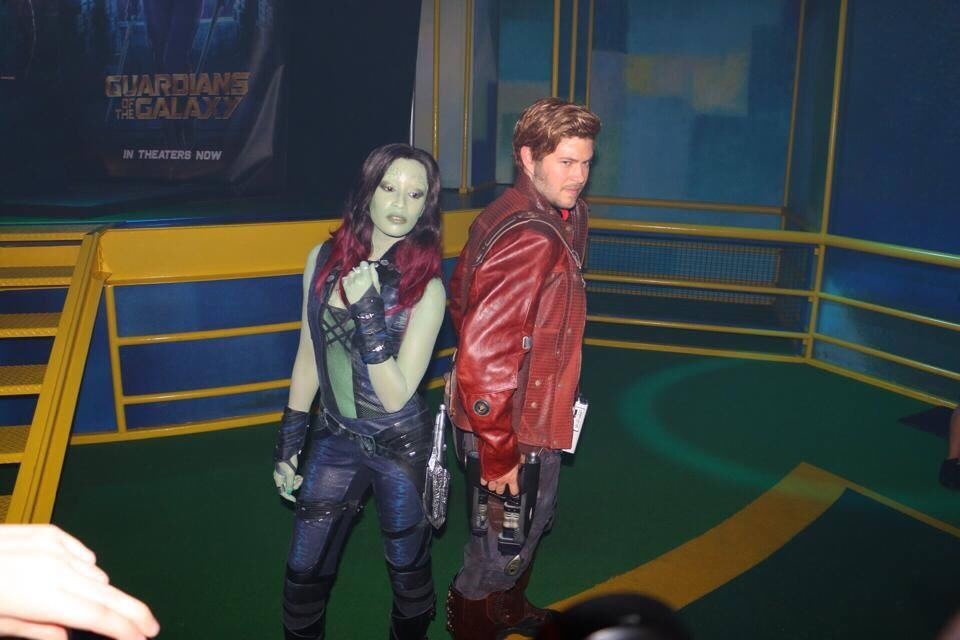 Peter Jason Quill (Star Lord) and  Zoe Saldana (Gamora) from the Guardians of the Galaxy 2 are getting very popular these days. A cosplayer is focusing these characters just because in a recent episode of the Guardians of the Galaxy Gamora somehow accept the proposal of the Star-Lord for creating true relation of love with care and support.
08. SPIDER GWEN & SPIDER MAN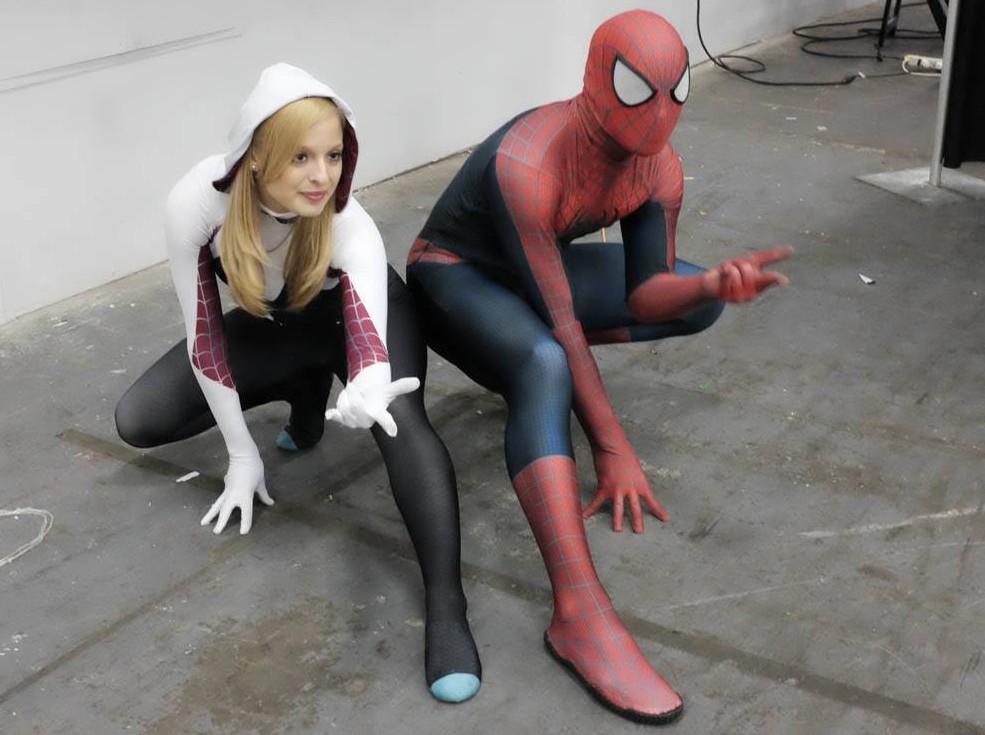 Peter Parker (Spiderman) & Gwen Stacy (Spider Gwen) having classic couples Halloween costume. The comic world says that Stacy comes back after death for her true love. Many lovers died together in the past just because of their true love which is very different from the love that couples doing recently which start from the pub and end on the bed. This is not the right place to describe the strength of relationship but we hope your relation will be strong forever.
09. DEADPOOL & HARLEY QUINN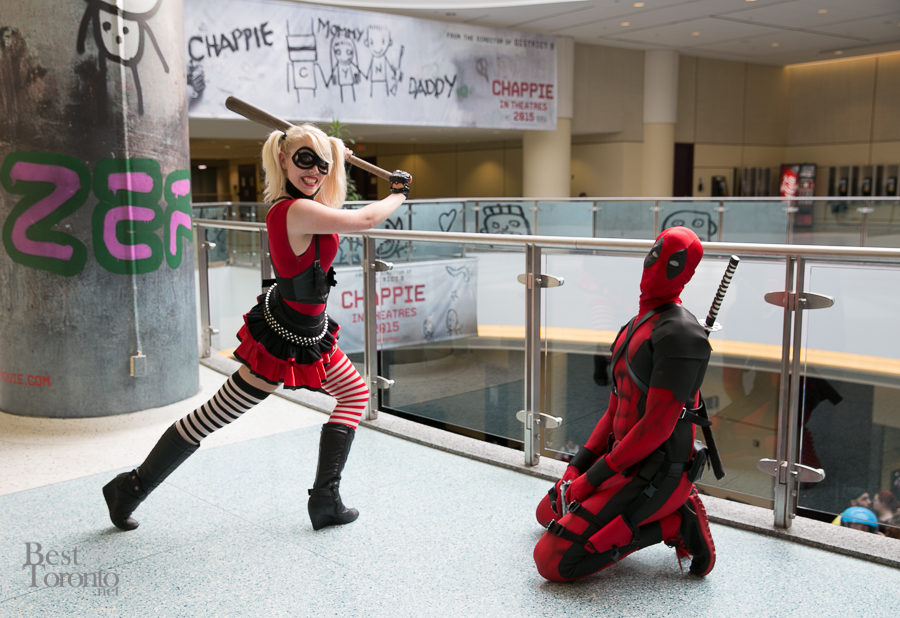 The fan creates a new idea from  DC Comic and Marvel Comic by connecting two different nature people together and available for love with each other. However, they are not from the same family but the couple looks awesome within this Halloween Partner Costumes. Ryan Reynolds (Deadpool) will perform better relation with Dr. Harleen Frances Quinzel (Harley Quinn) as compared to the Vanessa who is the life partner of the Deadpool in the movie.
10. FINN & REY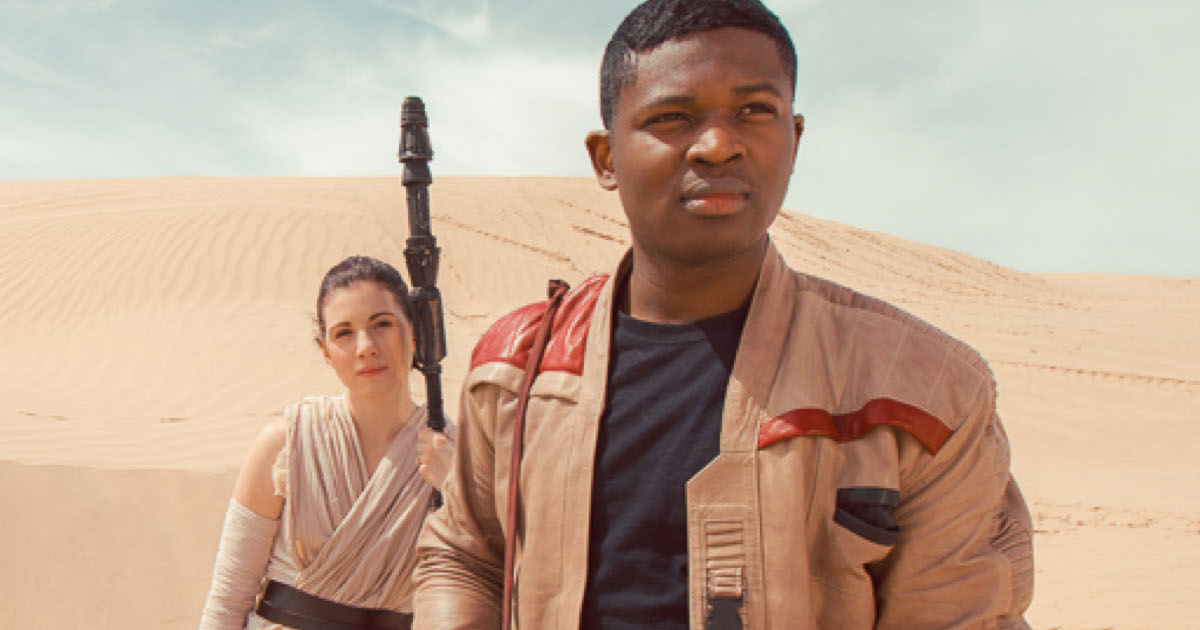 Star Wars has given many characters that merge together to give the best couple ideas for Halloween costume. John Boyega (Finn) and Daisy Ridley (Rey)  are the initial Star Wars cast who inspired people by their task, hard work and success. They are the key characters who develop the interest among the followers towards the Star Wars Series and cosplay with Star Wars Costume in Halloween.
11. SUPERGIRL & SUPERMAN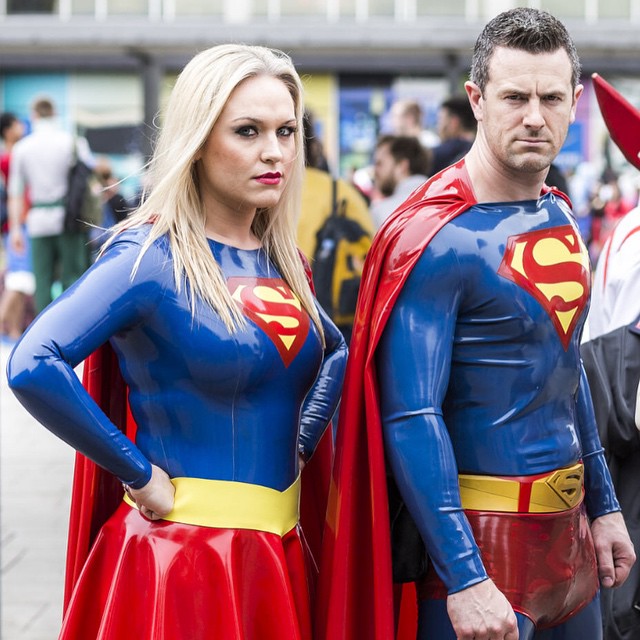 However, there are many characters are working with the Melissa Benoist (Super Girl) but the Henry Cavill (Superman) be the best suit with her. Fans also created Superman personal relation with the Allison Mack (Power Girl) and the Wonder Woman, now it's up to the cosplayer to select which hot couple costume suits that help them to make a strong relationship.
12. PRINCESS JASMINE & ALADDIN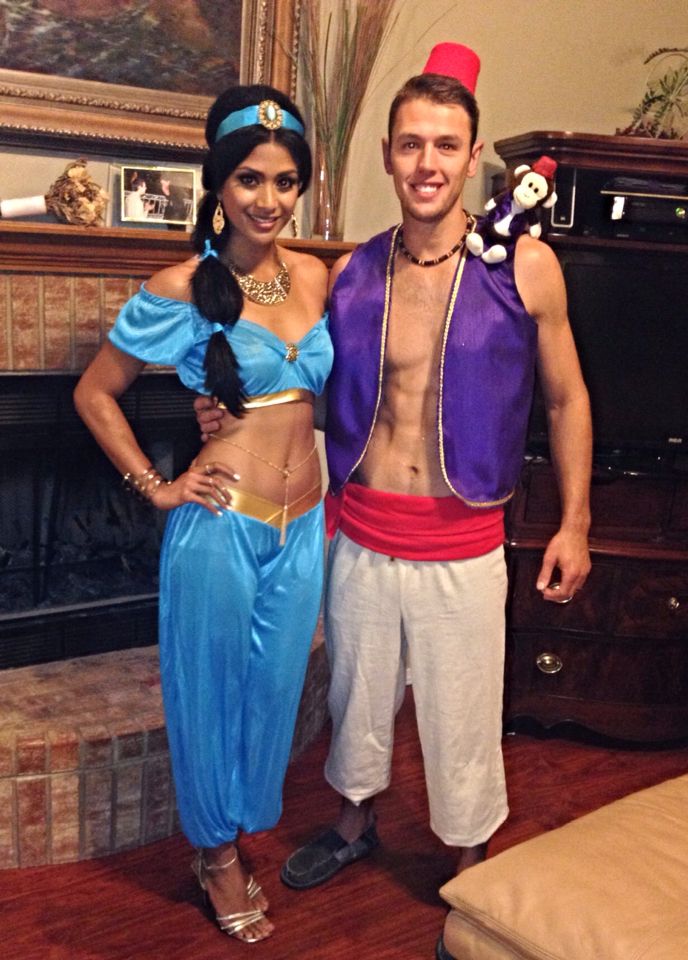 From the legend of the Disney world, you can also try these cool costumes ideas for Halloween. Cartoons and Fairy Tale these days control the mind and attraction of the people as per their soft appearance and you are also welcome to try these couple dress up idea for a change. Everyone knows from their childhood that Princess Jasmine and Aladdin were very popular in the past and their popularity and love are still honorable among the fans.
13. FELONIUS GRU & LUCY WILDE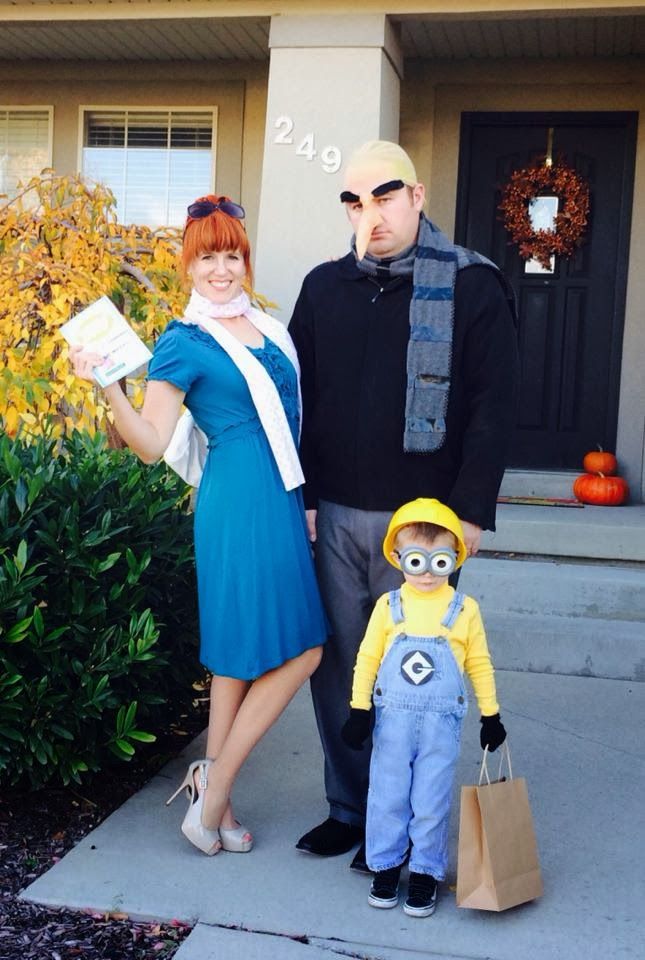 Despicable Me 3 has given great couple Halloween Costume in the form of two most attractive character for the fans as well as for minions. Felonius Gru and Lucy Wilde who the parents of three beautiful fairies Marge, Edith & Agnes. They both look very cute being a couple so do you also look very eye-catching while cosplaying this character as an undercover agent.
14. MIRACULOUS LADY BUG & CAT NOIR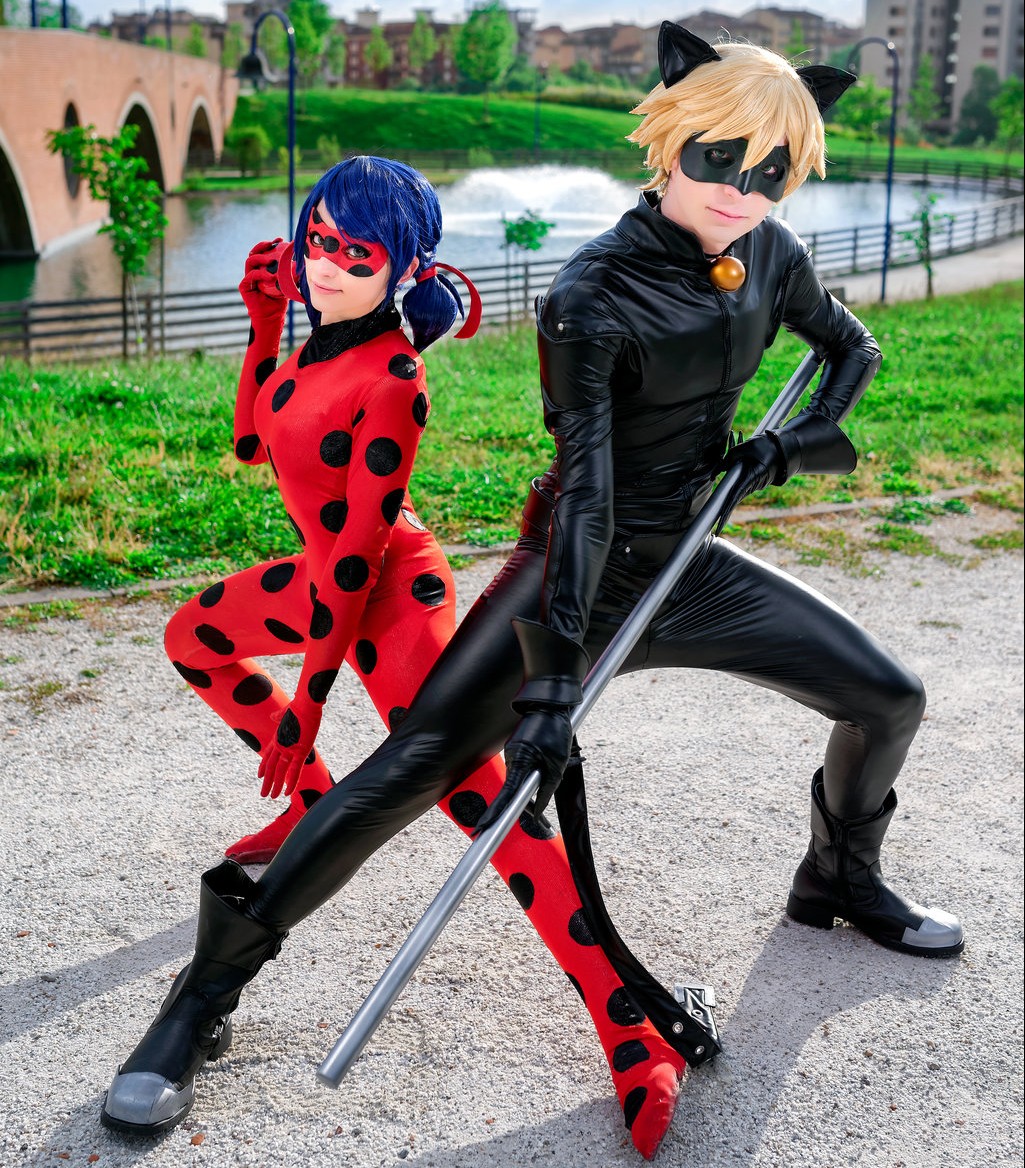 Two lovers also come on screen from the series of Miraculous Lady Bug. People who are interested in cheap couple Halloween costume can try these character as a couple. However, there are other more characters in the series but the best couple that attract the fan and followers are a couple of Cat Noir & Miraculous Lady bug (MARINETTE DUPAIN-CHENG).
15. PRINCESS ZELDA & LINK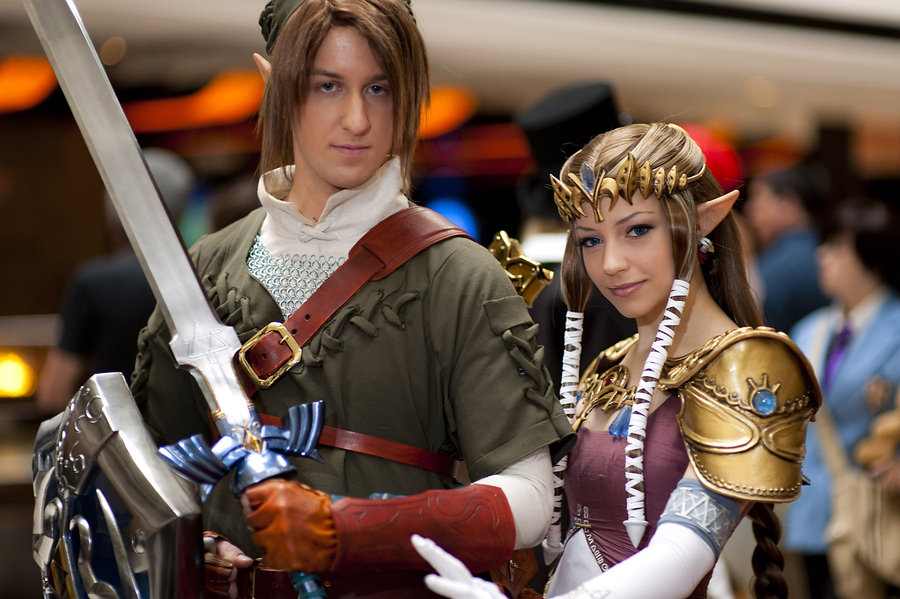 We discovered some couples from the gaming world to engage the cosplayers who are interested in cosplay game con along with their partner (Princess Zelda & Link Costumes). Wearing nice clothes is our duty but looking attractive in that clothes mostly depend on the surrounding and when you are cosplaying the character in collaboration with your partner, therefore, you both must look super attractive in the eyes of each other as well as your surroundings.
16. BLACK WIDOW & HAWKEYE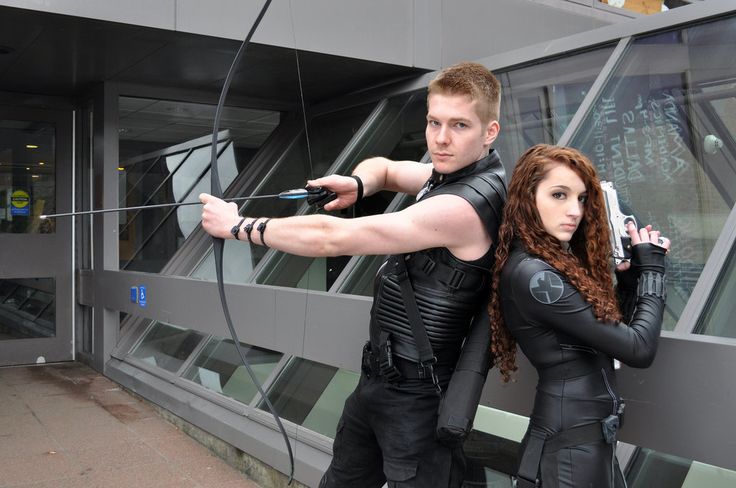 Scarlett Johansson (Black Widow) has formal love attraction with the Marvel legend Chris Evan (Captain America) but rather making pair of Avenger with him we think that her pair with Jeremy Renner (Hawkeye) will look more awesome and attractive for cosplay. There are so many cosplayers cosplay them as a couple and become eye-catching within their surroundings. However, her couple was also created with the Chadwick Boseman (Black Panther) by the Marvel creator Stan Lee.
17. PRINCESS LEIA & HAN SOLO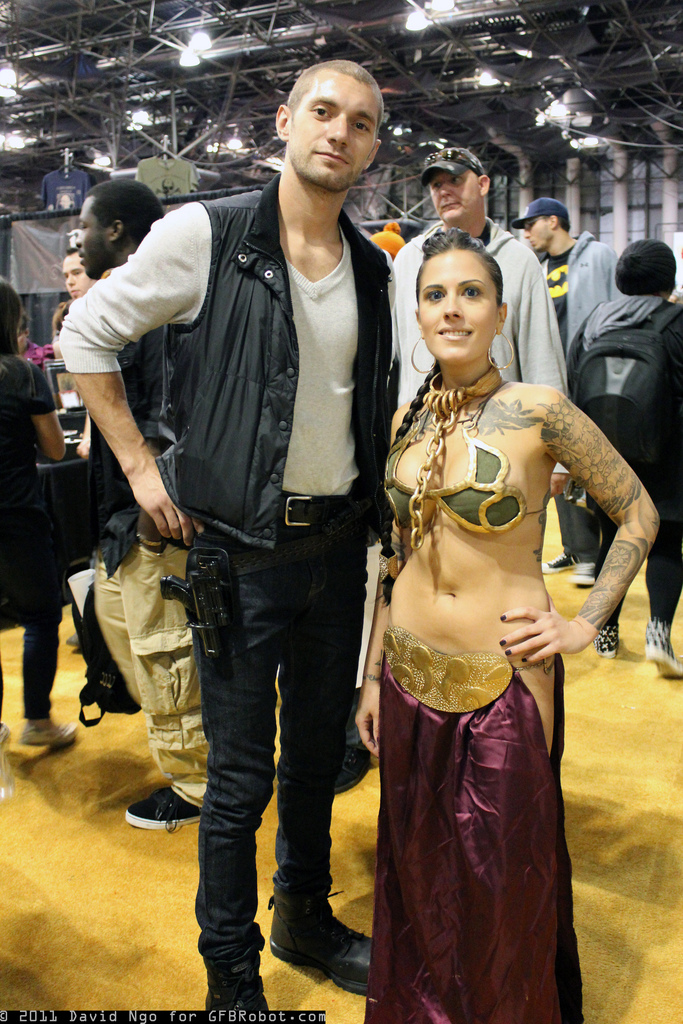 Leia Organa (Princess Leia) and Harrison Ford (Han Solo) were the most popular and the most demanding couple of the Star Wars. Like Han Solo is nothing without Chewbacca, similarly, he is nothing without Leia, the most beautiful, stunning and attractive lady of the Star Wars series. Among other costumes, she receives higher appreciation in her slave clothes which get very demanding in almost every Halloween.
18. JAKE SULLY & NEYTIRI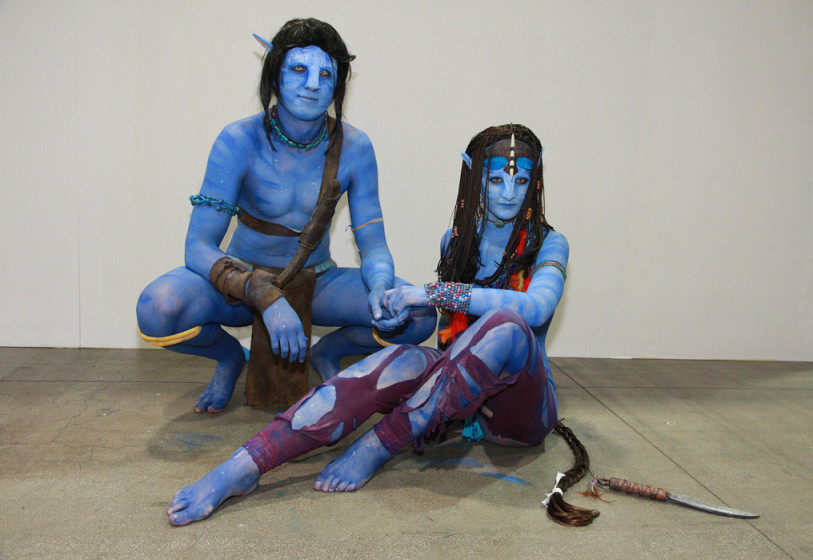 Avatar, blue alien creature with a unique storyline and highly develop ideas create huge fan and followers. Devotes showed their interest in the characters to wear Jake Sully costume and Neytiri costume as well as buying merchandise related to the movie. Both characters in the movie is charming, active and mission-oriented so if you are also interested to follow these characters become the Avatar sexiest couple to cosplay, make your decision quick.
19. BELLE & BEAST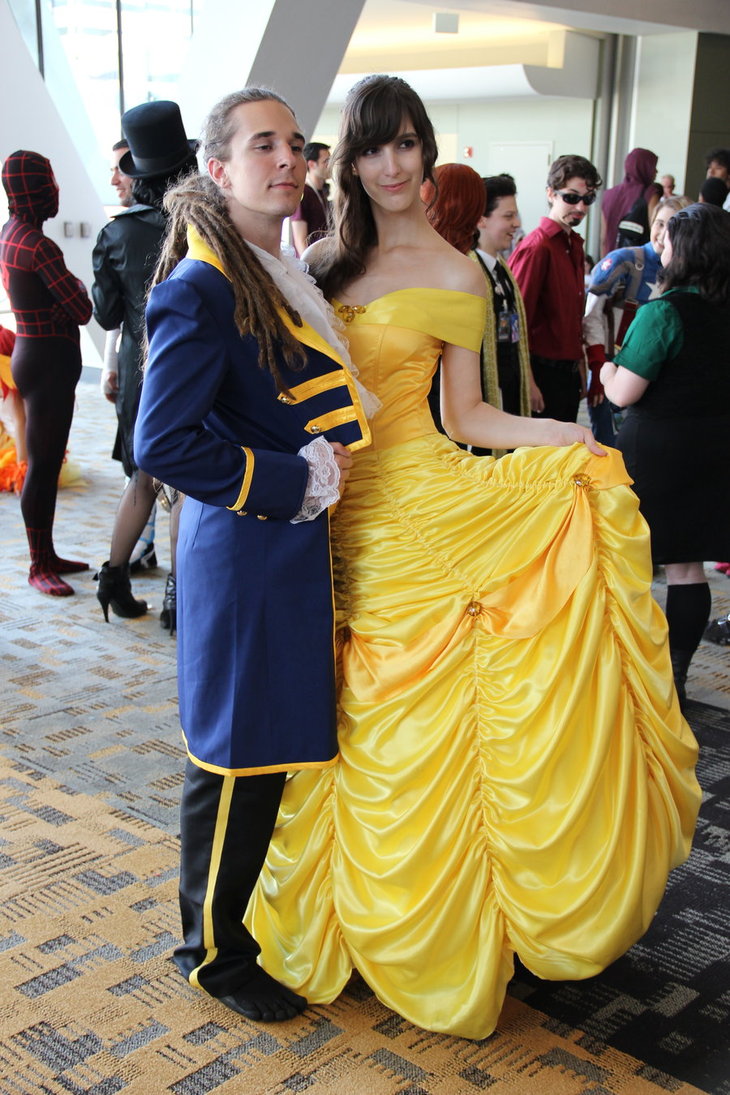 Emma Watson (Belle) & Dan Steven (Beast) from Beauty & the Beast are also very popular and most wanted couple to cosplay at Halloween. Every fan knows the story behind the theme therefore if you like you must proceed to cosplay by making your partner be the beauty of the beast which is your outer look at the time of cosplay.
20. LUKE CAGE & JESSICA JONES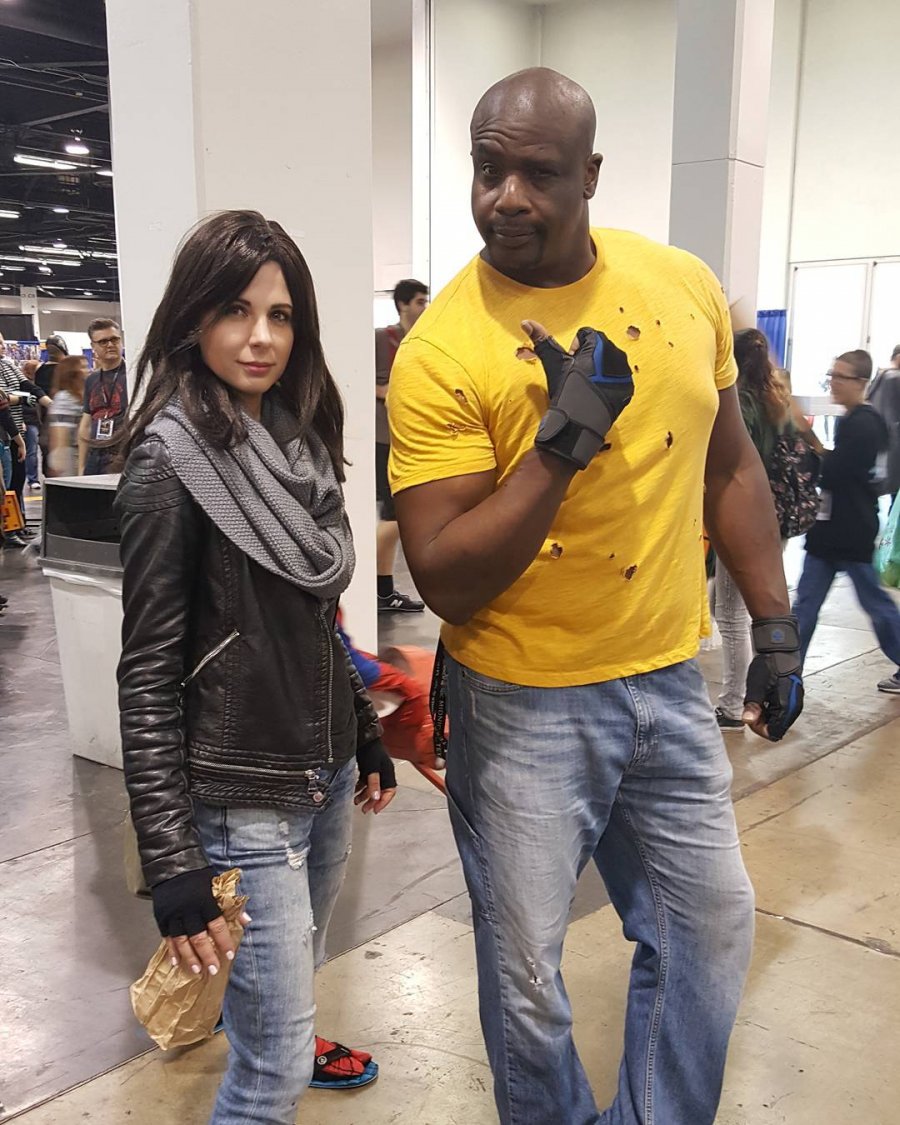 Krysten Ritter (Jessica Jones) demolished her career after meeting with the purple man (Zebediah Killgrave) but she looks very beautiful with the Mike Colter (Luke Cage Costume). Many of the storied liners make her connection with the Daredevil and the Purple man but as a cosplayer, her couple with Luke Cage looks very attractive as such they are made for each other. We, therefore, recommend to the cosplayers who have a feeling of love that they are made for each other must try this idea.
21. ELECTRA BLACK & DARE DEVIL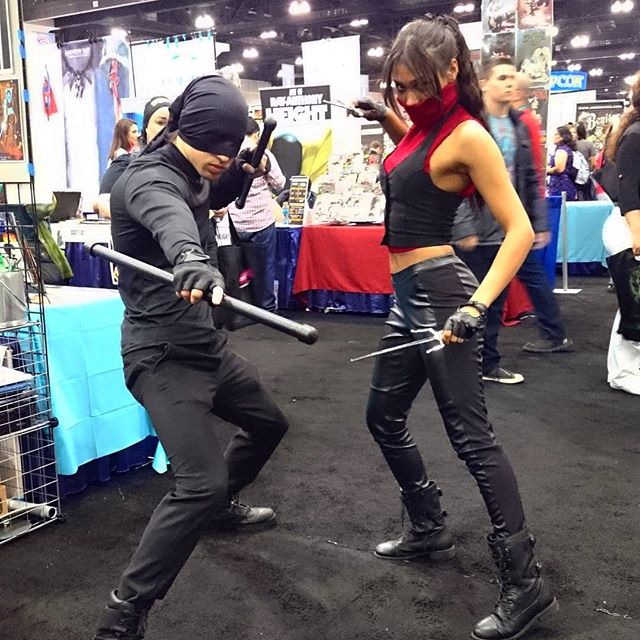 Elodie Yung (Electra Black) has a historical background with the Carlie Cox (Daredevil) therefore their pair as a couple looks awesome when people cosplay them. Although Electra is a professional assassin but Daredevil is nothing less than her therefore both will rock the environment at the time when come on screen together.
22. PADME AMIDALA & JEDI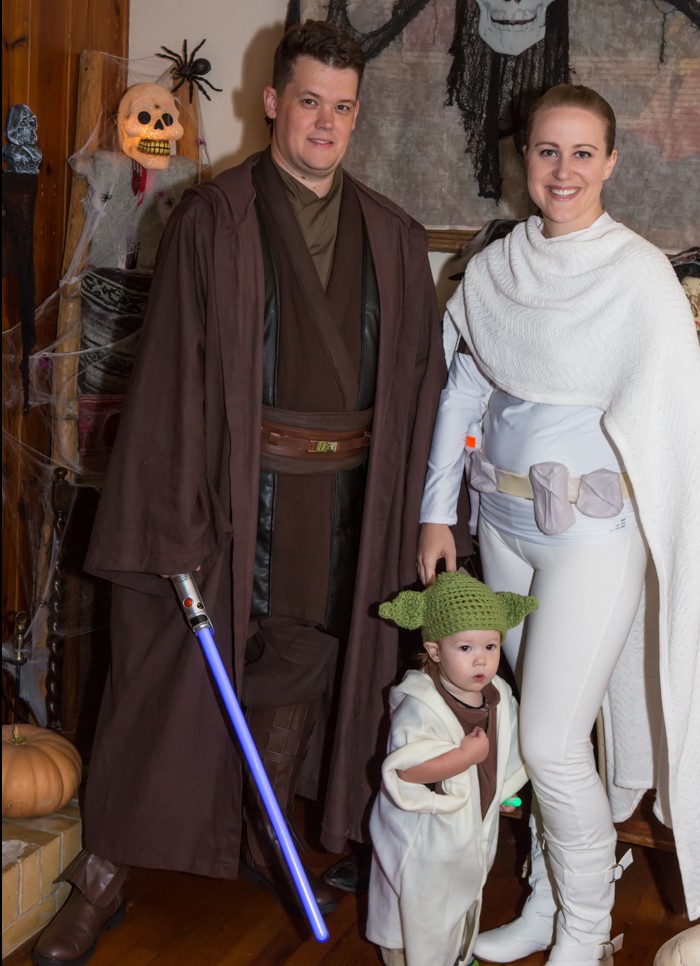 From the Star Wars movie another couple of Natalie Portman (Padme Amidala) and Rian Johnson (Jedi). Padme wore many costumes in the movie in which her white uniform become very popular among others but it on your decision which costumes better suit at the time you cosplay with your soul mate at Halloween.
23. JYN ERSO & CAPTAIN CASSIAN ANDOR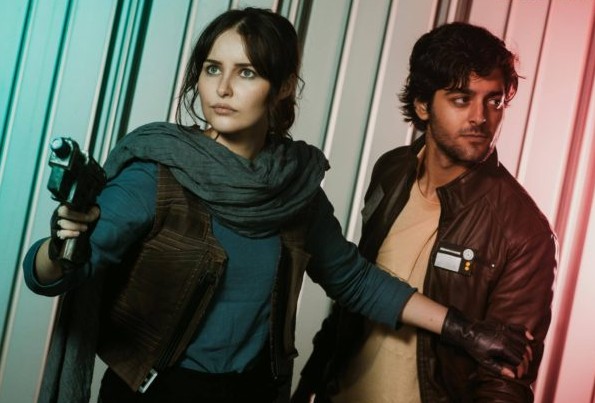 Rogue One (Star Wars Series) once again exposed a new couple in the form of Felicity Jones (Jyn Erso) and Diego Luna (Captain Cassian Andor). They both look amazing with or without costume when coming together on screen. Many Star Wars fan started buying the merchandise including the leather jacket of the Jyn Erso and Captain Andor just after the release of the initial tailor of the movie.
24. WOLVERINE & PSYLOCKE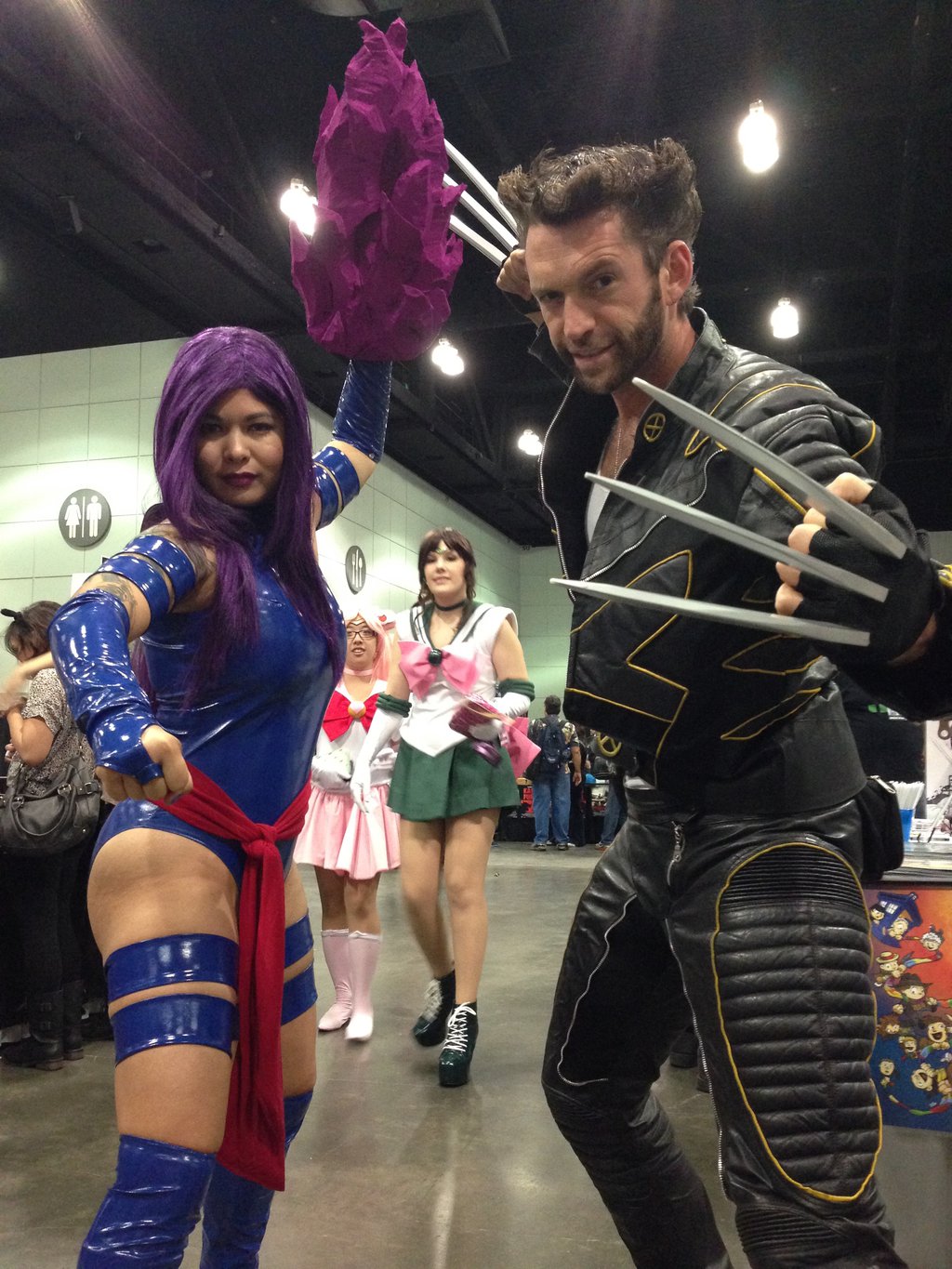 Olivia Munn (Psylocke) is one the sexiest lady from the X-Men series. She looks very energetic and has an eye-catching costume which exposed her entire body feature on-screen. Ladies who are interested in the sexiest look during cosplay along her partner must go through with this idea by making her pair with the Hugh Jackman (Wolverine). We assure you that your couple gets a positive response from your surroundings.
25. ROUGE & IRON FIST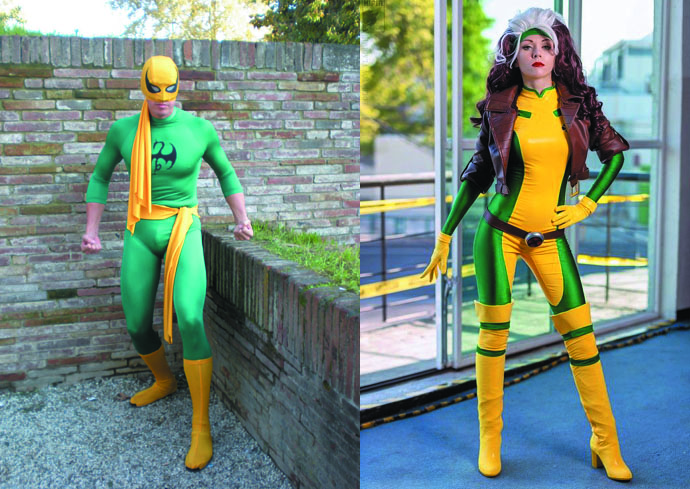 Many female cosplayers thought that if she wants to look sexy she must have sexiest features in her body so that the costume she selects for herself at Halloween show her best features in the public. Marvel and DC created all the beauties who are a damn sexy feature when they wore body tight costume and the identical feature also appears in your body, just you have to change your thinking and do what you want. Rouge and Iron Fist although have similar style costume but as a couple, they look outstanding.
26. ASH KETCHUM & PIKACHU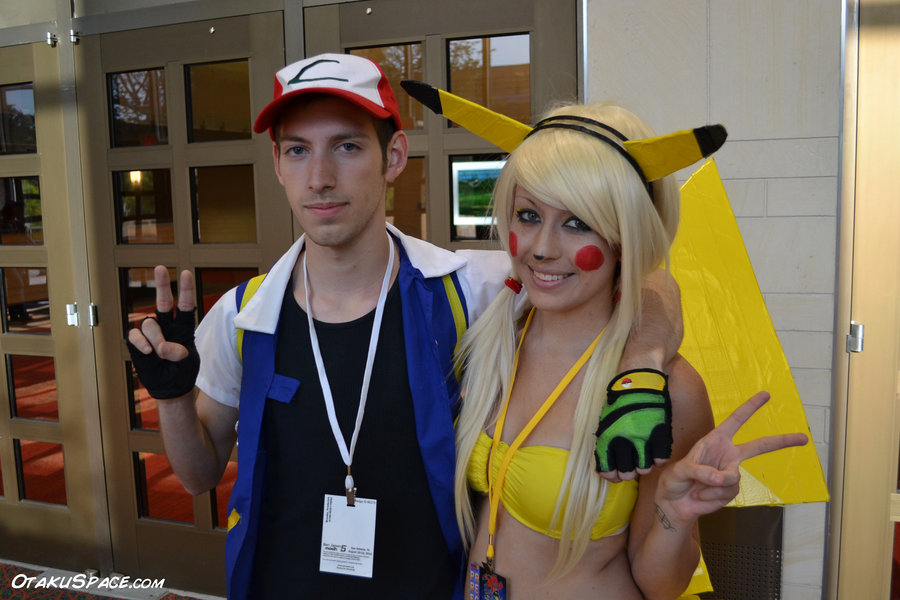 Gamers are the lover of the gaming character, therefore male cosplayer must cosplay Ash Ketchum with the female cosplayer to cosplay Pikachu as his partner. Pair of both the character look innocent, lovely and respectable in the eyes of fans and followers.
27. GREEN LANTERN CORP COUPLE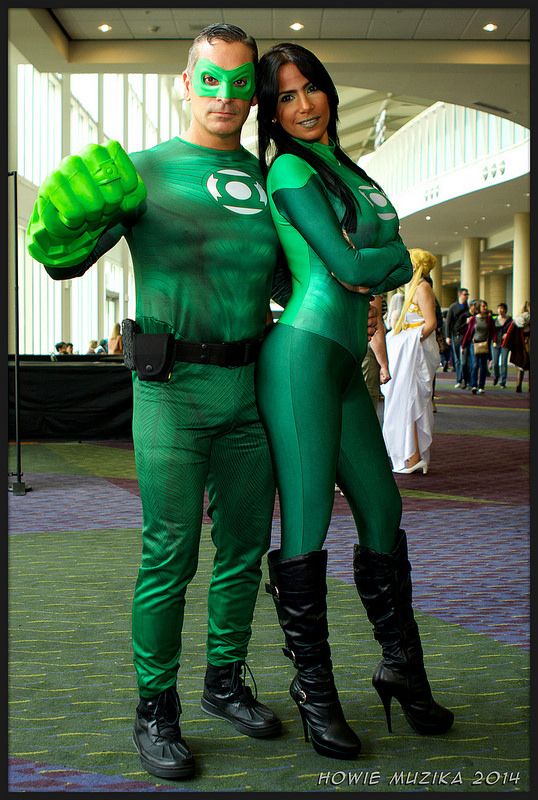 From the core of DC World Green Lantern Corp are very demanding among fans. People are cosplaying this character individually as well as in pair with their partner. Selection of Green Lantern Costume for female cosplayers have some choices which they are free to decide on their own. All the female costume look pretty with the male costume of the cosplayer you decide to wear at Halloween.
28. LARA CROFT & INDIANA JONES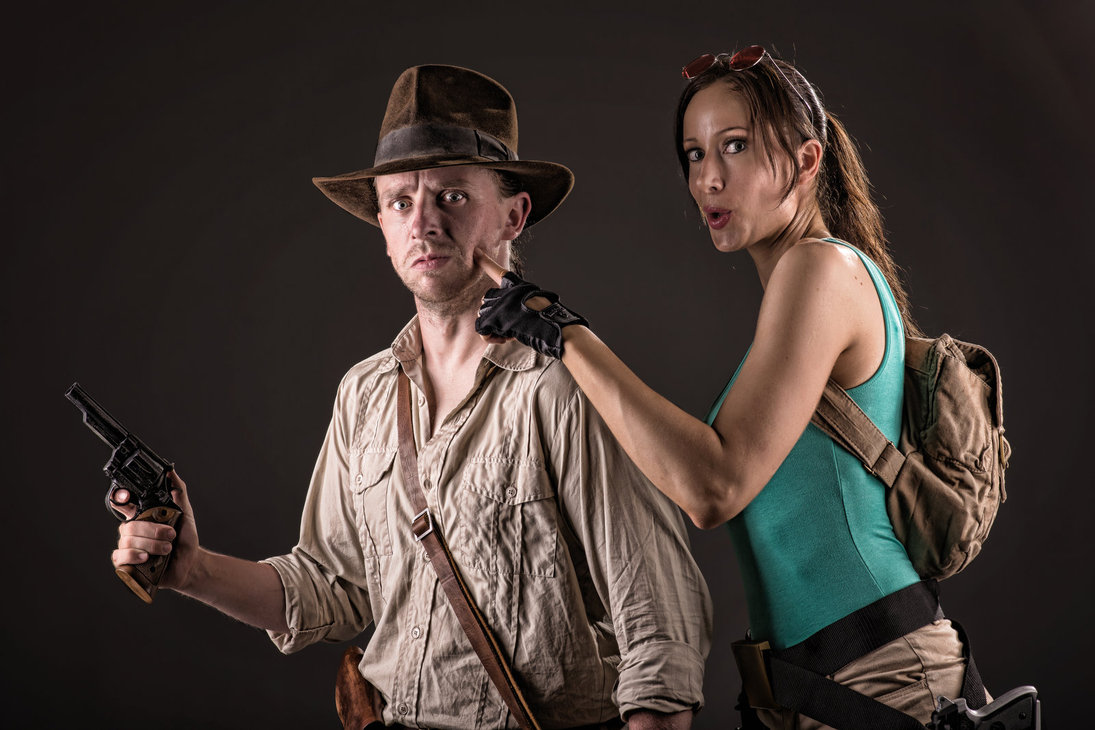 Angelina Jolie (Lara Croft) from the Tomb Raider and the Harrison Jones (Indiana Jones) from the series of Indiana Jones are the most wanted, reliable and attractive couple that fans want to appear on screen together, but it won't be possible therefore follower made their decision to become a couple containing both the character at Halloween for cosplay.
29. CAPTAIN AMERICA & CAPTAIN MARVEL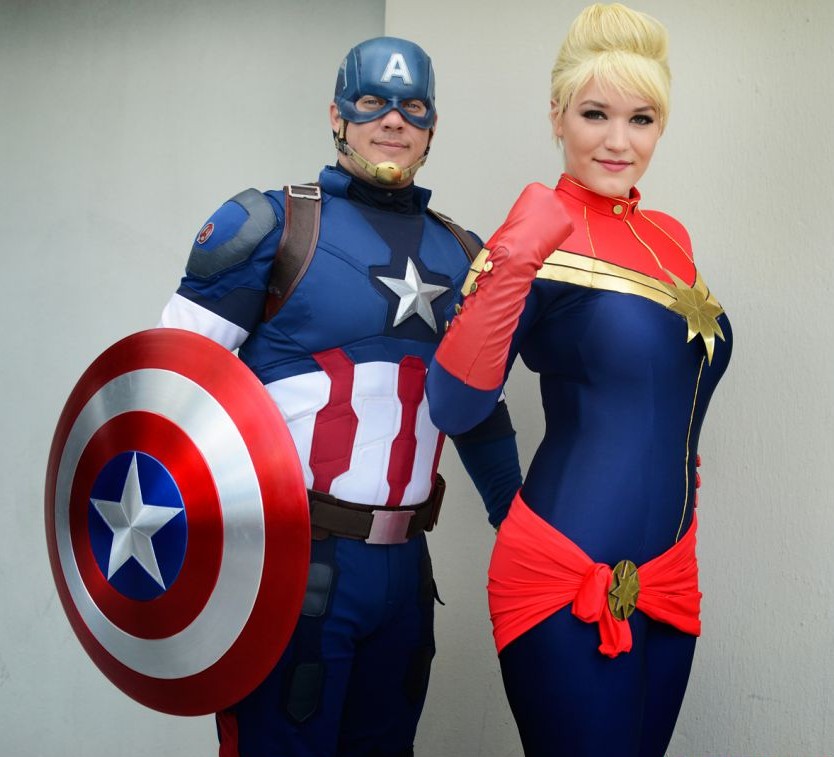 Brie Larson (Captain Marvel) is the new superheroine presented by the Marvel Comic who will come on screen soon. Captain America will look outstanding with the cosplayer wearing a costume of Captain Marvel. Costume designer for the characters attracts cosplayers to perform their duties within the skill that superheroes have.
30. ASSASSIN'S CREED COSPLAY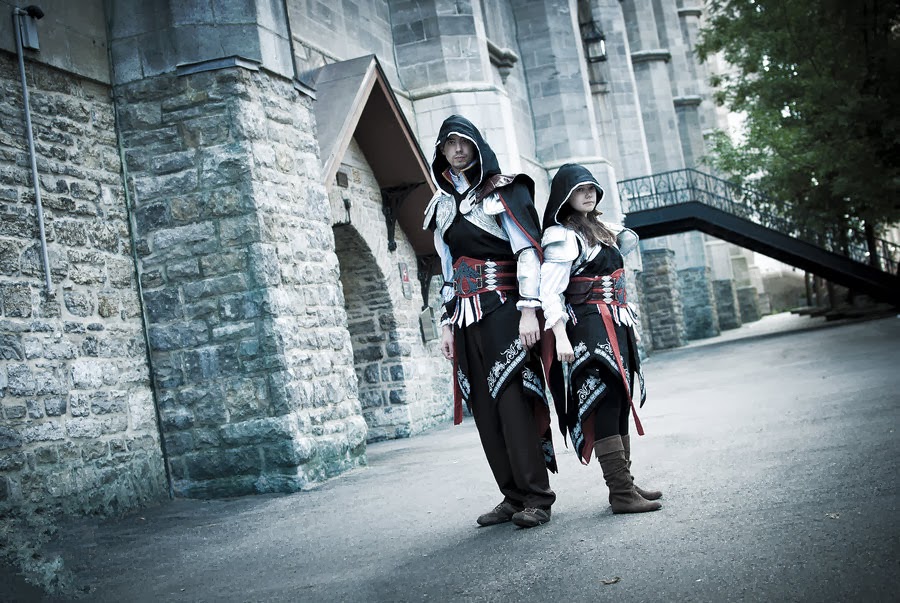 Maria and Michael Fassbender are the fair couples from the Assassin's Creed movie. Fans, Followers and devotees are highly interested in the merchandise related to the movie. As we know that these characters unhide through the Assassin's creed syndicate, they have lovely action of fighting, respectable relationship and look very charming and honorable as a couple.
31. XENA & THOR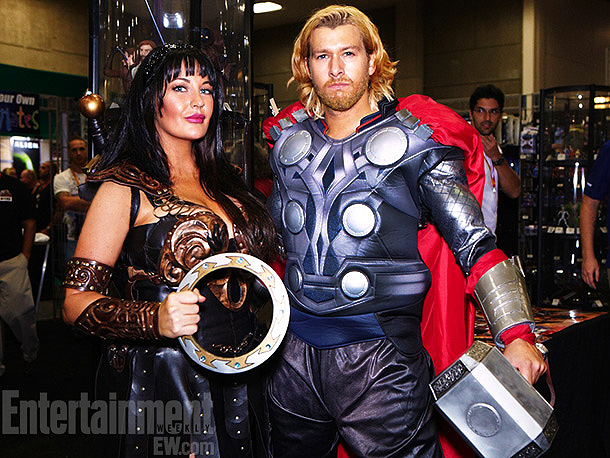 Chris Hemsworth (Thor) is highly required this year, people are crazy about the movie releasing soon, so within these circumstances it is very difficult to make his pair with any superheroine from any TV series or movie. Lucy Lawless (Xena) through the eyes of fans and cosplayer look wonderful while making pair with the Thor.
32. SUB ZERO & KITANA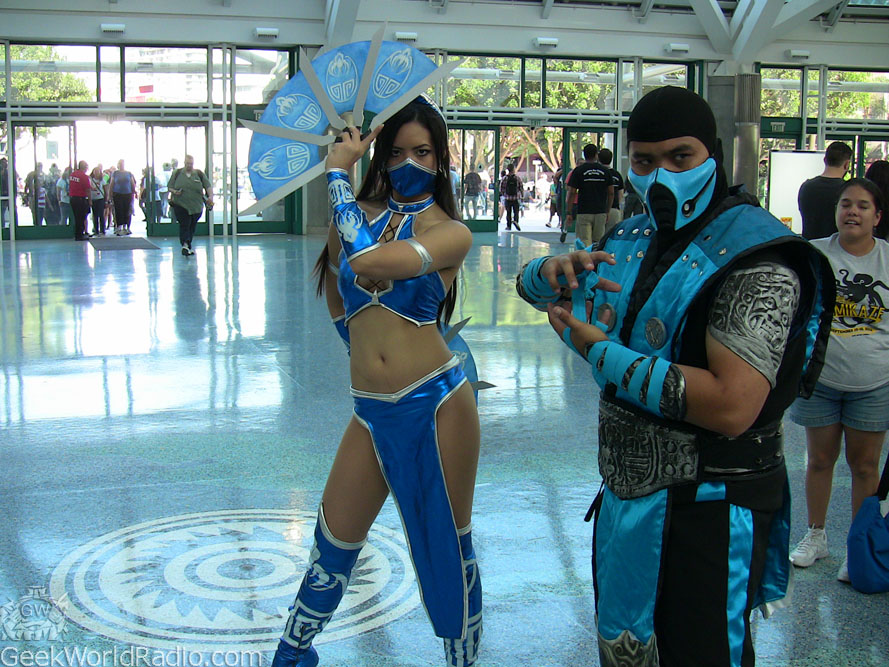 Mortal Combat has the sexiest beauty for the gamer. A player can easily lose concentration on the game to build attraction toward beauty. Beauties itself confident to secure themselves but just for the sack of making pair Sub-Zero look awesome with Katana. Humans are nothing alone, everyone needs someone to share time, love and relationship with them and without them, they feel nothing. We know that you look identical with your partner and become a mortal Combat in these highly skilled characters.
33. BILLATRIX & PROFESSOR SNAP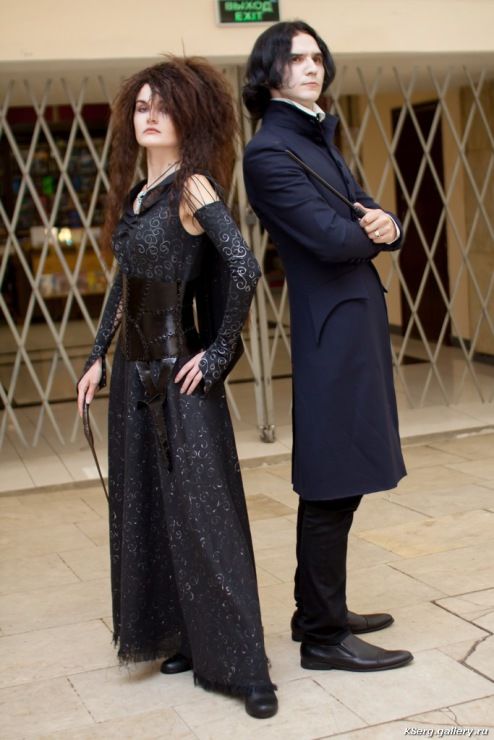 Harry Potter has already made his pair with the Ginny Weasley, however, at the beginning of the series fan thought that Harry is interested in the Hermione which was portrayed by the most lovely lady Emma Watson who is caught in unbelievable collectibles. Form the series fan decides rather cosplaying the main character let cosplay the Villainous character, therefore they make their couple as Bellatrix and Professor Snape.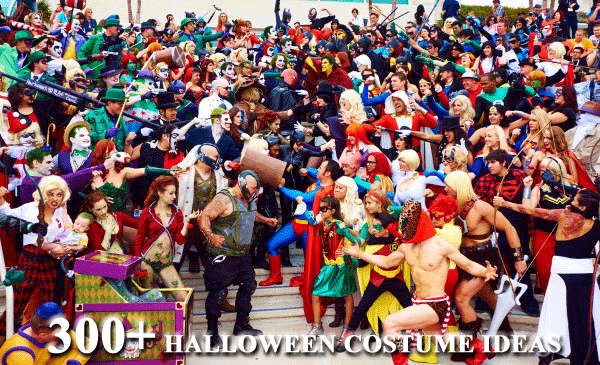 We are pretty much sure that you look attractive in the outfit you wear as a couple. All the women are cute and men are dashing; it will depend on your level of thinking so don't care about the world. People who don't have a partner yet will soon have their partner during or after Halloween. So be positive and do care about your health.