Chihiro Ogino (Rumi Hiragi / Daveigh Chase) when crosses into the Spirit World, Haku (Miyu Irino / Jason Marsden) is the one who interacts with her. He acts as a protector of her throughout the Spirited Away film. Chihiro heals him with a magic dumpling when Haku is affected by a curse, this shows Chihiro and Haku's loves towards each other. She gets close with Haku when she has fallen as a small child; Haku revealed to be the spirit of the Kohaku River. Findurfuture, highlight the lovely relationship of the Chihiro and Haku dragon in the Spirited away costume.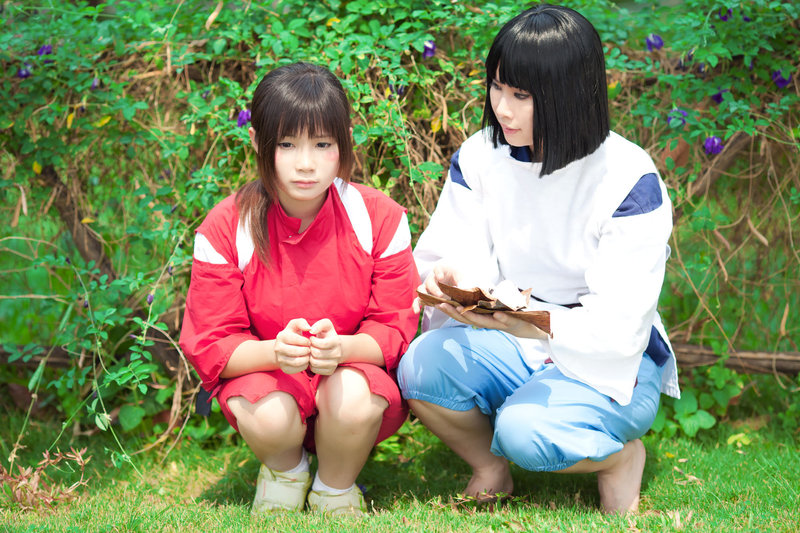 Zeniba spirited away witch, spirited away dragon boy and the main Spirited away characters who perform their task well in the movie. Scroll down collect all the accessories of the Spirited away costumes.
HAKU COSTUME
Haku Nigihayami Kohaku Nushi Costume (Amazon)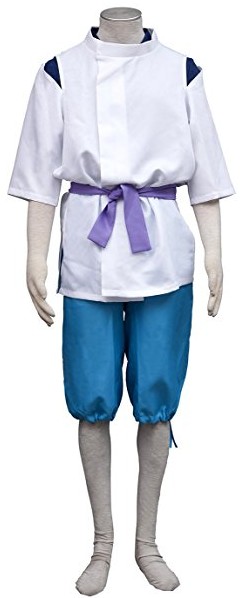 The product page contains outerwear, underwear, pant, and belt as the complete costume accessories for the Haku Spirited away cosplay.
Spirited Away Haku Wig (Amazon)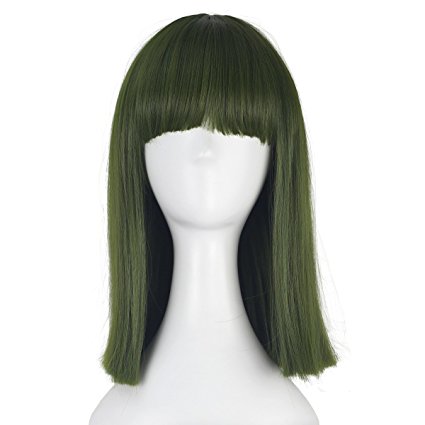 After having Haku cosplay costume you need this Haku hair to have an identical look of the character from Spirited away.
Haku Slippers (Amazon)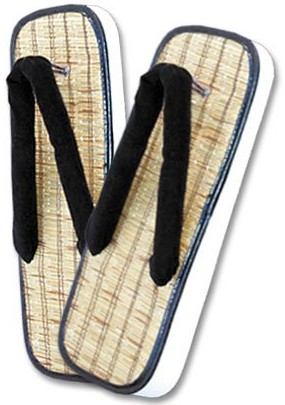 Finally, with Zori your entire costume accessories are complete to cosplay the Spirited Away character, we assure you that you will look attractive and eye-catching during cosplay.
CHIHIRO OGINO COSTUME
Spirited Away, Chihiro Ogino (Sen) is a young girl of about 10 years; while traveling with family entered into the spirit world. During her adventure, she becomes matured from a scared child to the courageous and the hard-working young girl. Couple and individual may consider to cosplay Haku Chihiro costume at the Halloween.
Spirited Away Chihiro Ogino Cosplay Costume (Amazon)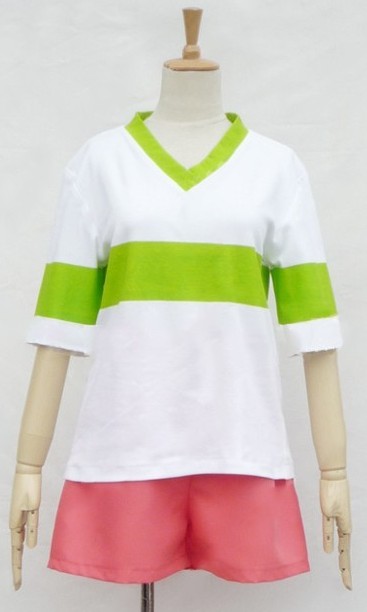 Let's begin the Chihiro Spirited Away Costume guide with the T-shirt she wore in the beginning. You will have two choices to cosplay this character whether to cosplay her child version or matured girl.
Chihiro Ogino Shorts (Amazon)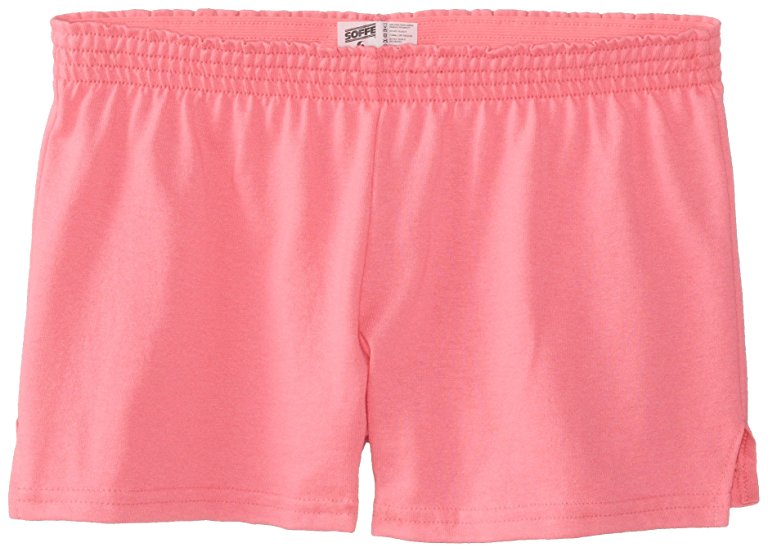 Child version required only T-shirt, white socks, gold sneaker and shorts as displayed above & below to show you how to become an appealing cosplayer in anime cosplay.
Non-Binding Salon Short Crew  (Amazon)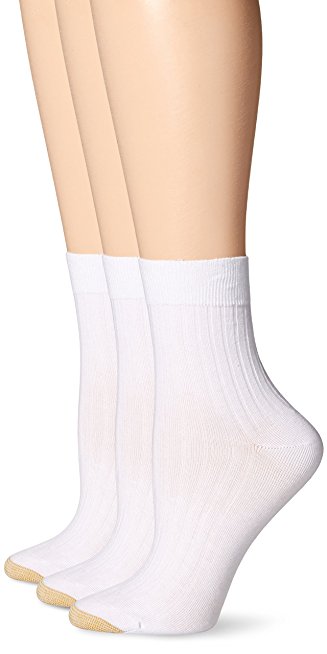 Her child version also needs the ankle socks in white color for the identical and perfect look of the Chihiro. This product later used casually, therefore, don't worry if the product page contains a pack of three.
Chihiro Ogino Shoes (Amazon)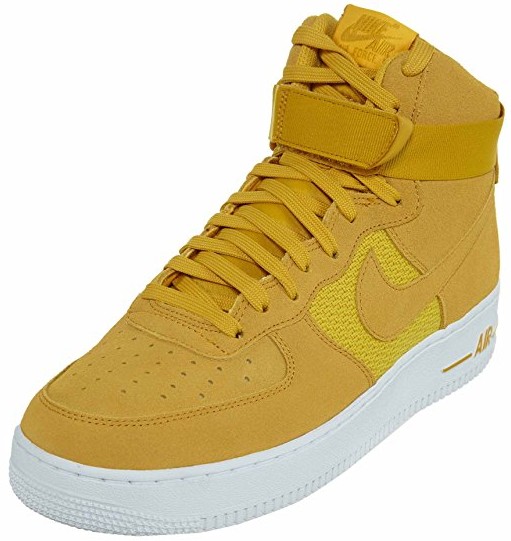 There are variations found in the costume shoes of the Chihiro. There are two options; either cosplay with the shoes shown above or in a white sneaker.
Spirited Away Cosplay Ogino Chihiro Costume kimono Suit (Amazon)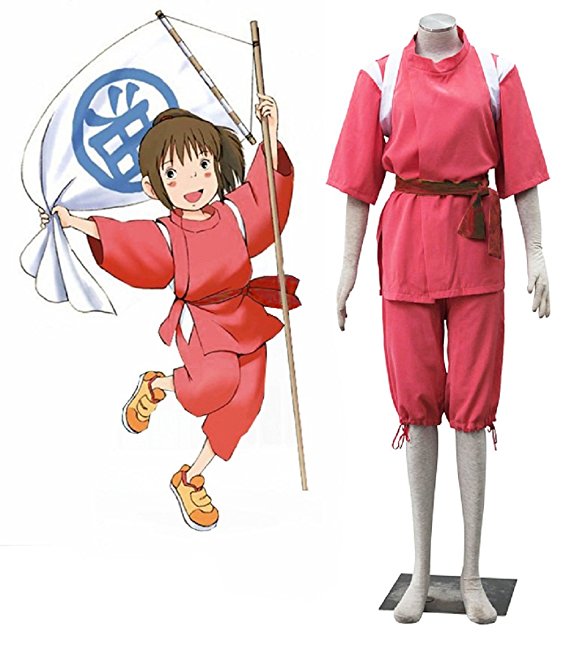 Now time to select her matured version in the outfit displayed above that contain complete accessories at the product page, further if you are interested in other fairy tale costume, click here.