Doctor Who is a science fiction television show produced by the BBC since 1963. It follows the adventure of the Time Lord "The Doctors" from the planet Gallifrey. Dr Who explores the universe in his time-traveling space ship called TARDIS (Time and relative dimension in space). Every Doctor Who new season cast with a new doctor and several new adventures. Therefore this time findurfuture plans to share Doctor Who Costume of the entire Doctor Who cast from the beginning till next Doctor Who. Scroll down to select your best Doctor Who characters which you love to cosplay this Halloween.
THE 13th DOCTOR COSTUME:-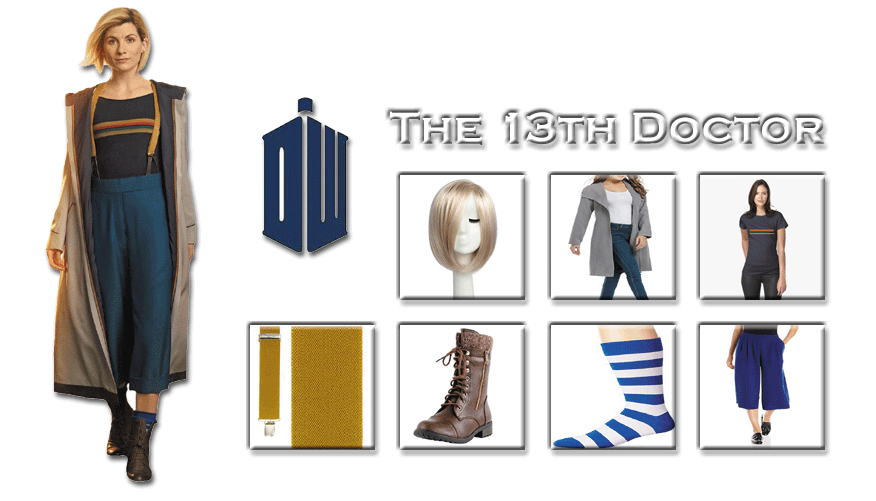 The titular character of Dr TV show is the last of the Time Lord, a race capable of time travel and regeneration. This time BBC Doctor Who has regenerated its body 13th time, and for the first in the history it generated as a woman (Jodie Whittaker) for its Thirteenth Life. She travels the space-time continuum with her companions Graham, Yasmin, and Ryan. This guide covers the 13th Doctor's first iconic and eccentric – look of suspenders, cropped pants, rainbow shirt, and coat.
THE 12th DOCTOR COSTUME:-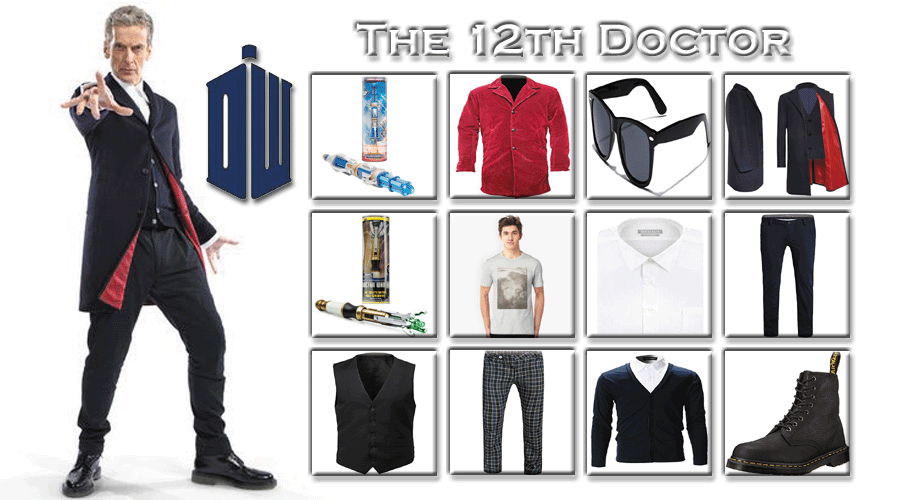 The Doctors TV show presents Peter Capaldi as the 12th Doctor whose silver hairs and blue suit was a nice change from head to toe as compared to the brown suit of the previous doctor. If his $1400 coat burdens your pocket you can try these items below.
THE 12th DOCTOR – SERIES 10 COSTUME:-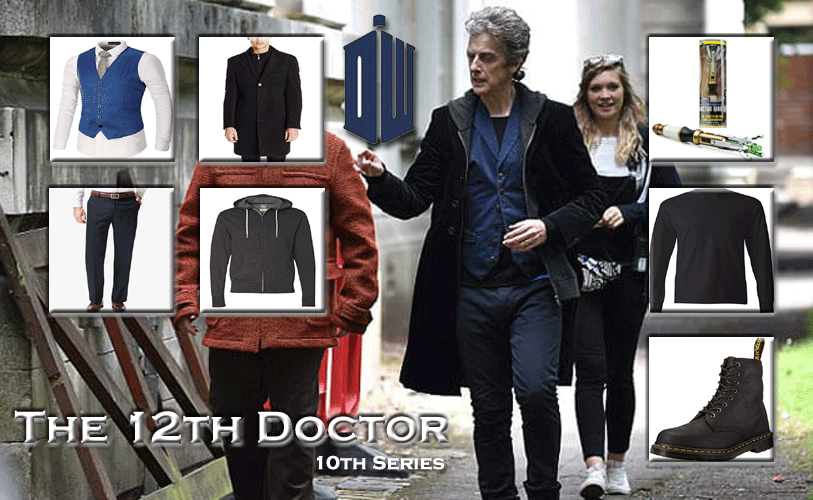 In the Doctor show the 12th incarnation of Doctor Who (Peter Capaldi), accompanied by companion Bill. In the 10th series of Dr Who specials was his costume that has changed from a navy coat with red lining to a black coat with blue lining. Let's check more Doctor Who stuff!
NARDOLE COSTUME:-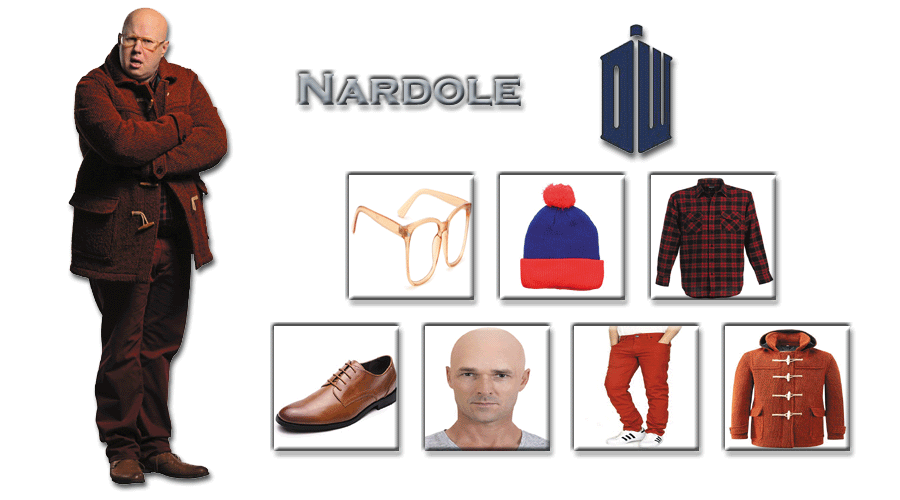 Nardole (Matt Lucas) was a brief companion of the 12th Doctor, who gave his first appearance in the Doctor Who Christmas specials "The Husband of River Song". He originally an employee of the Doctor's wife, River Song, unfortunately, he lost his head in an attempt to discover River's whereabouts but was luckily reassembled by the Doctor. Nardole dresses in a distinctive, goofy outfit of burnt orange coat, beanie, and glasses.
BILL POTTS COSTUME:-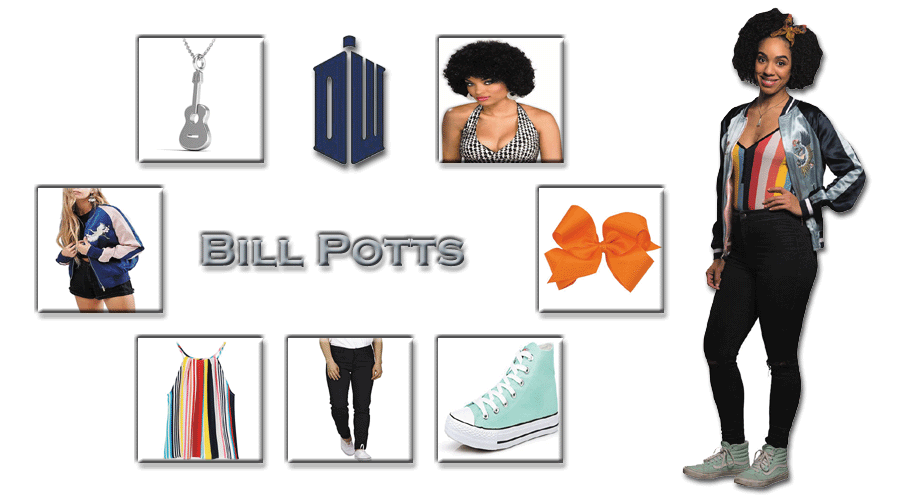 Bill Potts (Pearl Mackie) begins as a student of the Doctor before learning his time-traveling secret. She sets out a series of adventures after agrees to travel with him and his other companion Nardole. Fans love Pearl Mackie Doctor Who as a smart, lovable, down-to-earth, sassy woman and the first lesbian portrayed on the show.
CLARA OSWALD COSTUME:-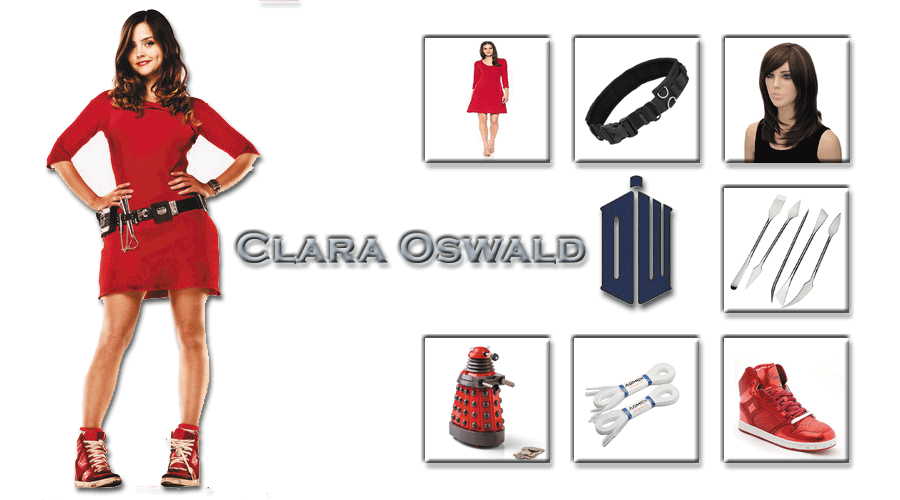 Clara Oswald (Jenna Coleman) is a gorgeous, mysterious character with multiple incarnations, including a Dalek. She decides to become a school teacher and fall in love after joining with the 12th Doctor. She is the sole survivor of Alaska (Starship), a prison planet for insane Dalek which crushed on the asylum. She later knows how she has been converted into Dalek from a human. At the cost of her own life, she assists 11th Doctor and his companions Amy Pond and Rory Williams. This guide covers fan-favorite red Clara  Oswald outfit with high tops and funky utility belt.
ASHILDR COSTUME:-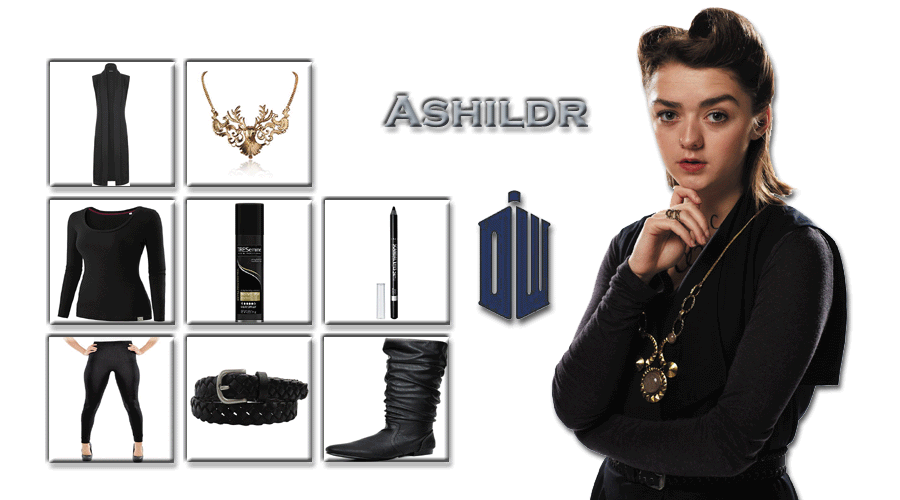 Ashildr (Maisie Williams), daughter of Einarr, portrayed as a Viking puppet maker and storyteller. She becomes immortal after resurrected by the Doctor from death. Maisie Williams Doctor Who took advantage of her immortality, traveling the world and assuming many aliases and took the simple name "Me". We took DIY of her outfit from the episode "Face the Raven" in which she is mayor of a London town inhabited by aliens. For Doctor Who tattoos, use handy eyeliner pencil or body paint.
THE MASTER (MISSY) COSTUME:-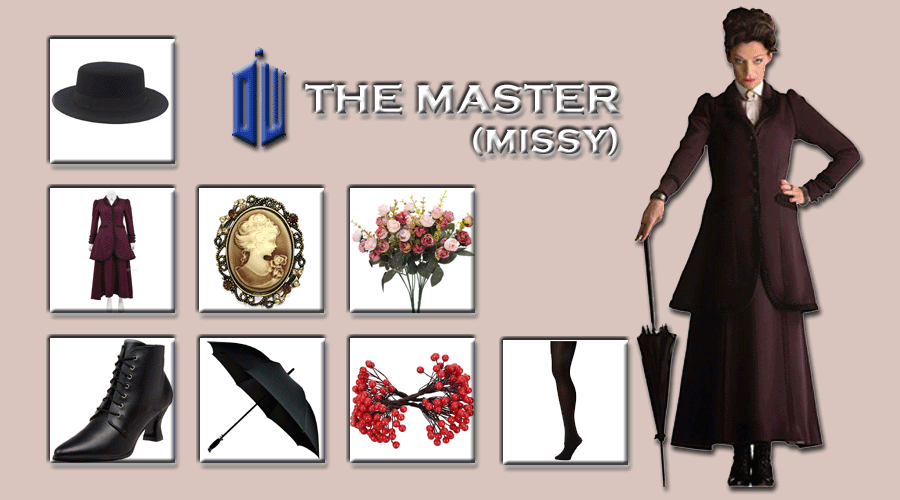 In BBC series Doctor Who, the Master (Michelle Gomez) is the arch-nemesis of the Doctor, a fellow Time Lord turned rival. This guide covers the latest incarnation of the Master (nicknamed Missy), encountered primarily by the 12th Doctor. Although the two were friends growing up on their home planet, the Master desired power while the Doctor sought adventure and service. Occasionally the two unite as allies, but always break away as enemies once again. For the hat, buy a plain black one and glue on a few fake flowers and berries.
THE 11th DOCTOR COSTUME:-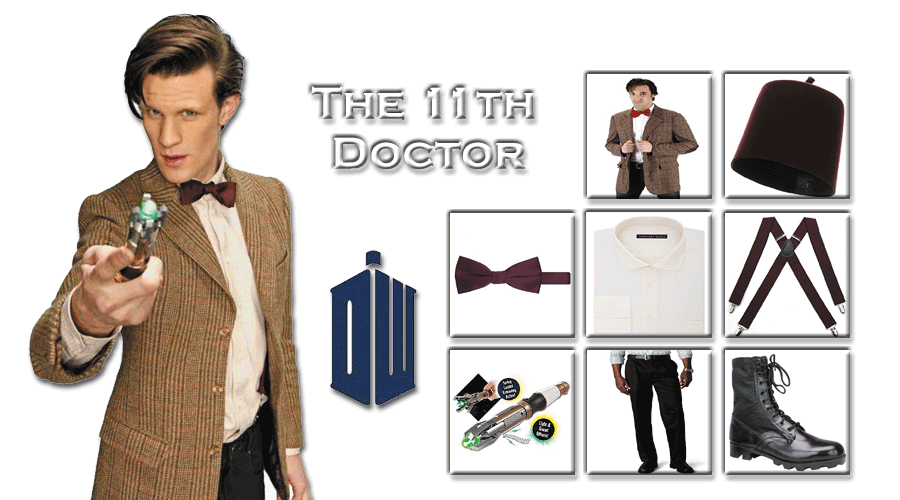 Matt Smith Doctor Who was the 11th Doctor who selects the different style of the outfit throughout the series till Doctor Who Christmas special. Red bowtie with a brown jacket and dress shirt shows that his regeneration was little rocky and maybe Dr Who TARDIS needed a new desktop theme, but, anyways he has everything under his control and you can stop laughing any time.
AMY POND COSTUME:-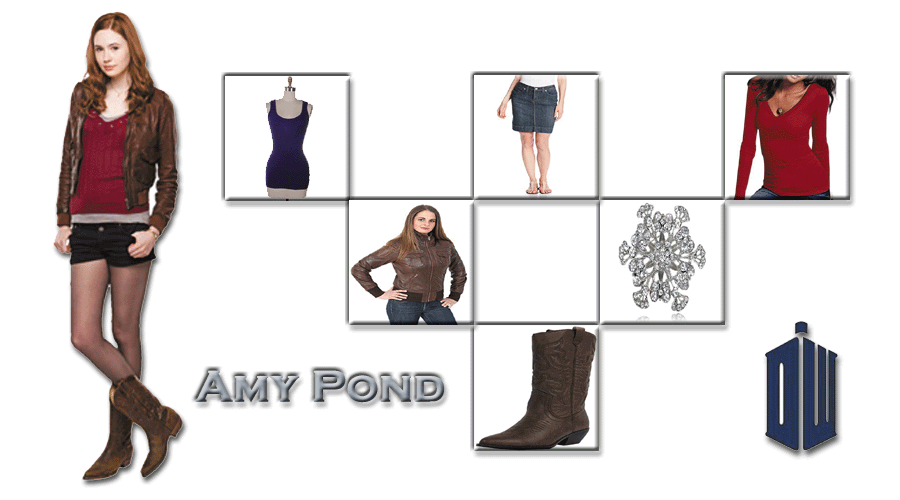 In Doctor Who episodes, the Doctor meets with Amelia (Karen Gillan) when she was 7 years old and promised her to come back in 5 minutes to take her in his TARDIS but unfortunately arrives in twelves years later. She initially joined Doctor to travel with him in his mission and later they both joined Rory Williams (Arthur Darvill) with them. Amy and Rory married and Amy gave birth to River Song.
RORY WILLIAMS COSTUME:-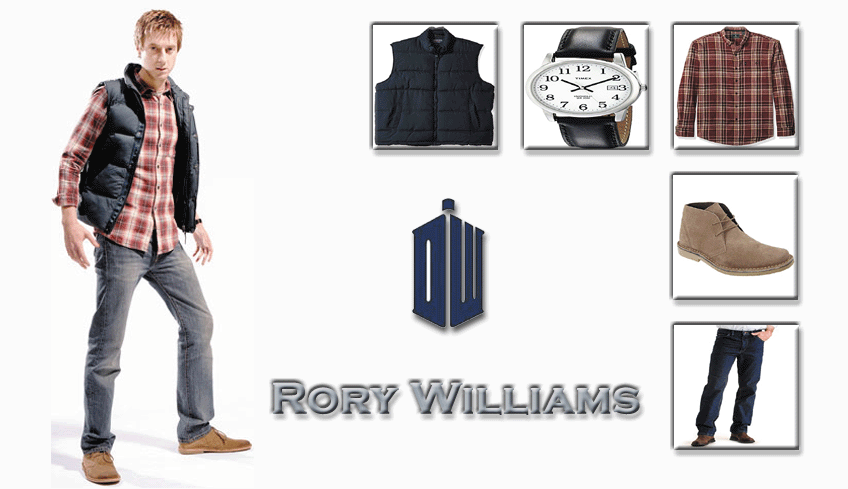 Rory Williams (Arthur Darvill) was the husband of Amelia Pond and the father of Melody Pond (River Song). He wasn't initially invited to hopscotch around the universe with the Doctor. But once he got a taste of it, nothing could stop him from joining Amy: not a wedding, not death and not an unfortunate two-thousand-year stint as a Roman centurion.
RIVER SONG COSTUME:-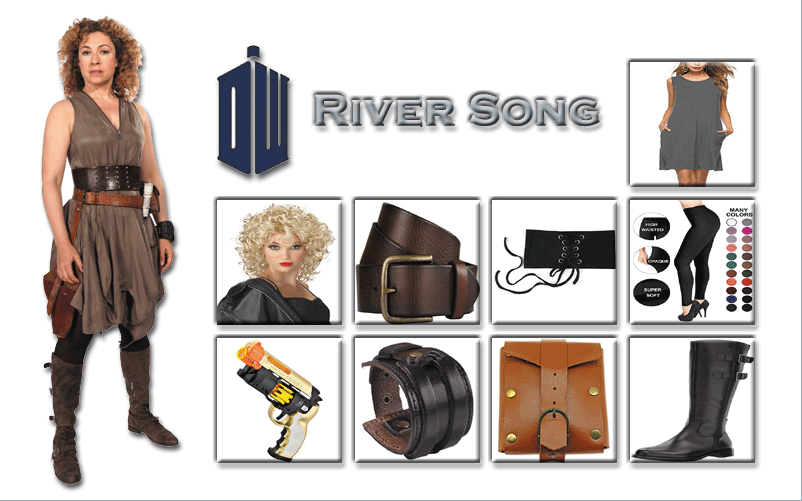 River Song (Alex Kingston) is the daughter of Rory Williams and Amy Pond and wife of the 11th Doctor. Doc Rivers first appears as the 11th Doctor's wife, but because of her warped timeline and supernatural abilities due to TARDIS DNA within her, she made multiple appearances across the Dr Who seasons. By profession, she is a professor of Archaeology, but most of the time she was either seeking by the Doctor or being a force to harm him by his enemies. Following are the accessories that you need to collect from the Doctor Who shop for River Song Cosplay at Halloween.
THE 10th DOCTOR COSTUME:-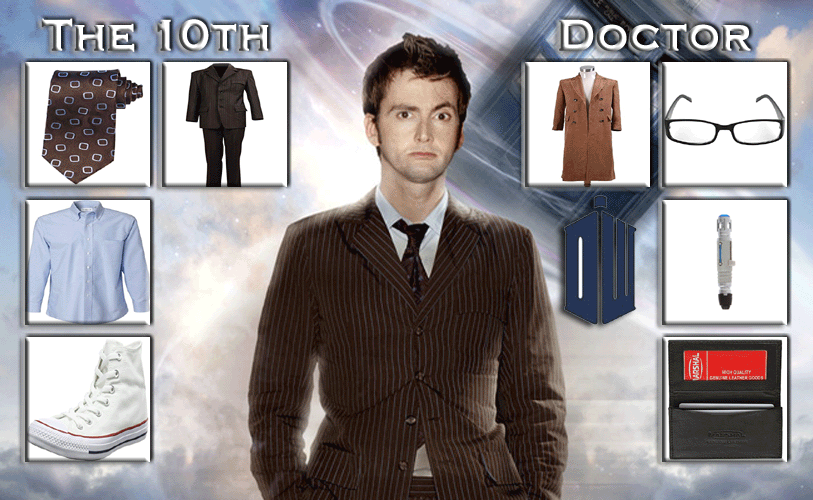 Regeneration from 9th Doctor to David Tennant Doctor Who, he re-introduced himself to his companion Rose Tyler. This Doctor who new doctor eventually wear a pinstripe suit and a pair of chucks. Although more gregarious than his previous incarnation, this Doctor still let the universe know if you threatened his friends, there was a reason his enemies called him the Oncoming Storm.
ROSE TYLER COSTUME:-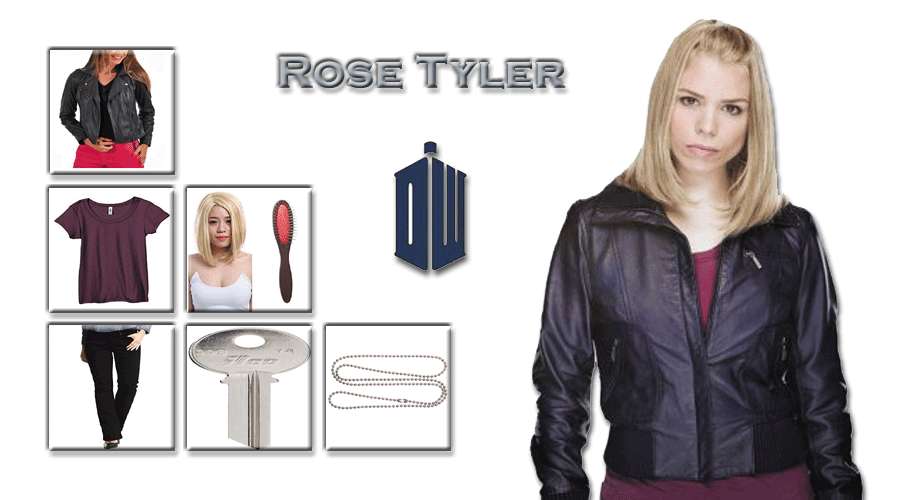 Rose Tyler (Billie Piper) was saved from Auton attack by the Time Lord and she assists him in preventing an invasion of Earth. Simultaneously the new Doctor of that time invites Rose as his traveling companion. Throughout the journey, they both haunted by the mysterious recurring words also known as Doctor Who Bad Wolf. Later Rose, the Doctor, and Captain Jack were encountered by the unstoppable army of the evil alien Daleks or Dr Who Dalek on the space satellite 5.
MARTHA JONES COSTUME:-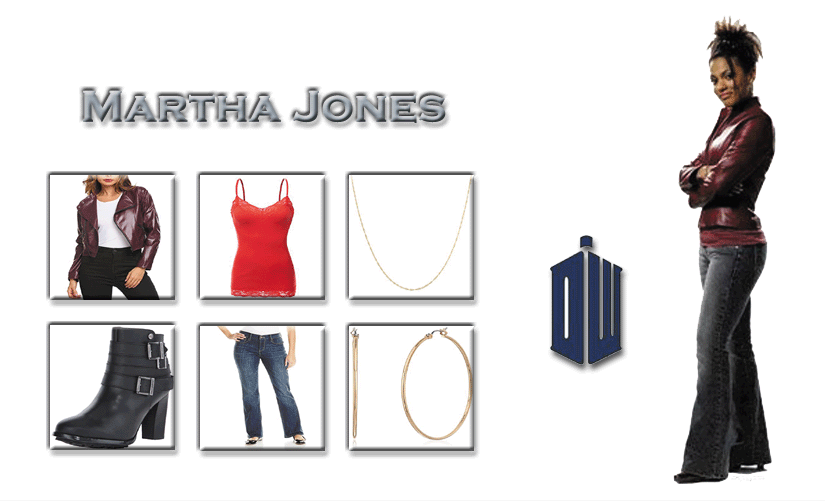 Martha Jones (Freema Agyeman) was the companion of the Doctor after Rose Tyler. Martha Jones Doctor Who helps save the day alongside an alien time traveler known as the Doctor. To thank Martha Dr Who for her help, the Doctor invites her to join him for a supposed single trip in the TARDIS but later accepted her as a full-time companion. The Doctor also gave her the keys of the TARDIS. A few items have been required from the Doctor Who store complete the entire accessories of the Martha Jones Costume.
DONNA NOBLE COSTUME:-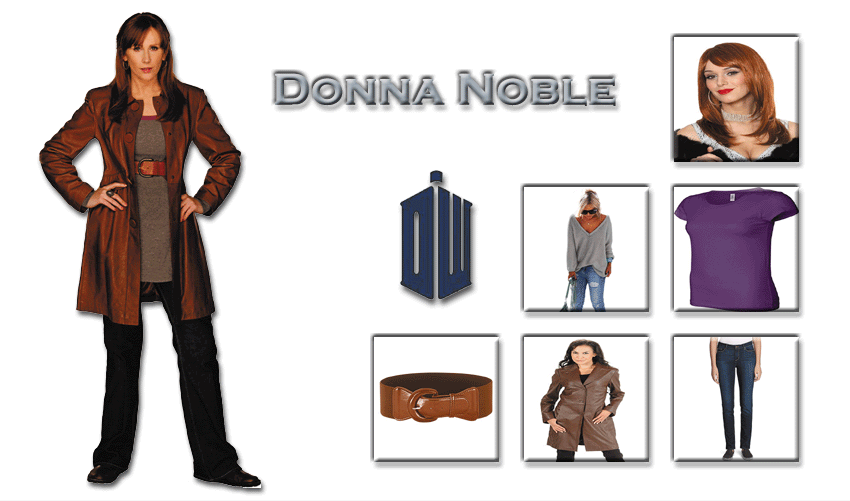 Donna Noble (Catherine Tate) accidentally drawn onto the Doctor's ship on her wedding day, Donna Doctor Who never thought she'd see the lonely alien man again. But unable to get him out of her mind, she began searching for him wherever something strange or paranormal cropped up, finally joined him as a full-time companion.
THE 9th DOCTOR COSTUME:-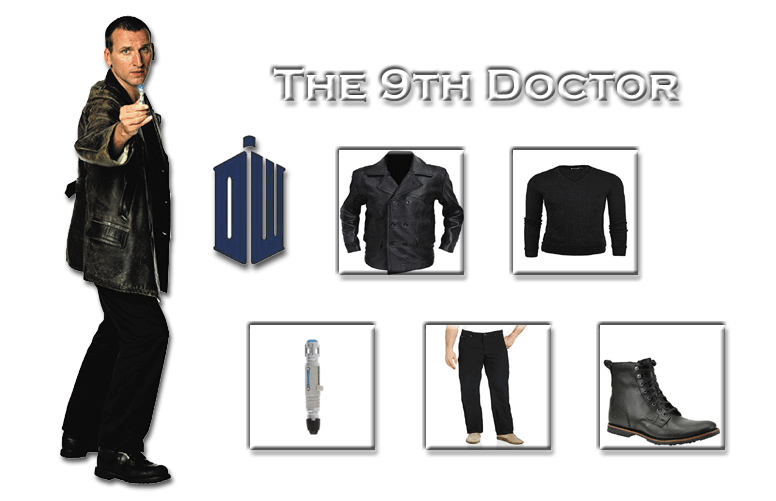 The Ninth Doctor (Christopher Eccleston) rescued Rose Tyler from Auton attacked in the department store where she works in his first appearance in the episode Rose. After Rose helps him to defeat the Nestene Consciousness, he also invite Rose to travel with him in the TARDIS. What we can say more about Dr Show that has already been said over his show's fifty-year history? Doctor Who novel reveals that he is nine hundred years old. Given below is Doctor Who clothing for the fans and followers of the 9th Doctor.
JACK HARKNESS COSTUME:-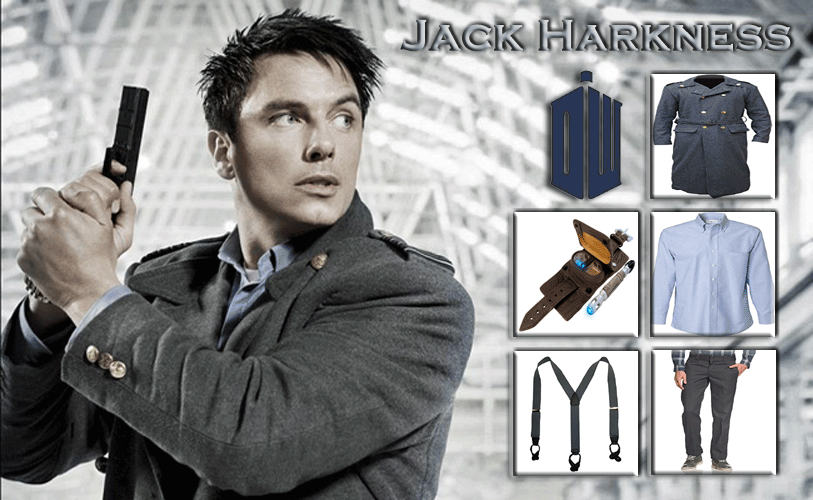 Jack Harkness (John Barrowman) was first meet with the Rose during the Biltz, at that time he was posing as the American Volunteering in the Royal Air Force but actually a former Time Agent from 51st Century. He was also been companion and conman who sacrifices himself fighting with evil Daleks. If he's not off adventuring with the Doctor, this omnisexual, immortal flirt can be found running the Torchwood Institute on Earth and defending the planet when the Doctor can't.
THE 4th DOCTOR COSTUME:-
The Fourth Doctor (Tom Baker) was the most tenured and iconic Doctor Who, lasting seven seasons before his transformation. He's instantly recognizable by his curly brown hair, eyes that constantly boggle, and of course his impractically long multi-colored scarf.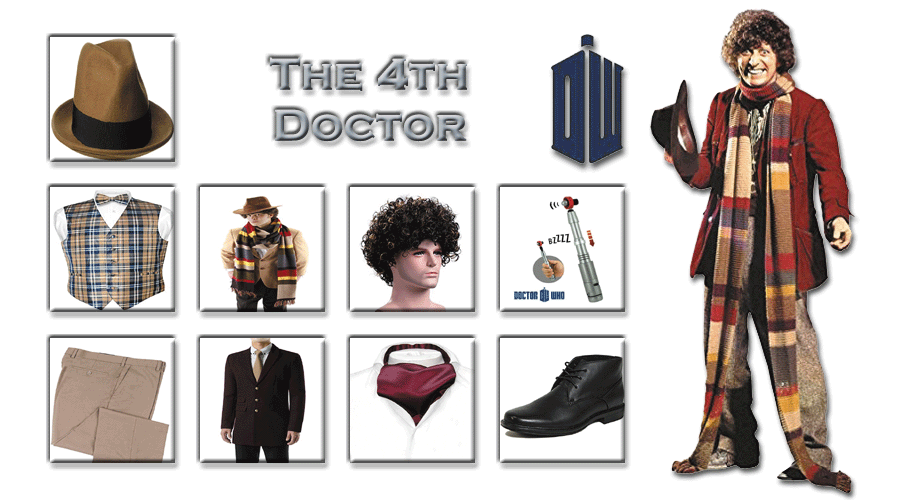 Now you have a better option than which character from Doctor who is you going to cosplay this year because this guide gives you have vast option to select the best doctor which you like a lot. If you like our collection don't forget to hit the like button and also share this guide with your family and friends so that they may also get benefit with our remarkable work.